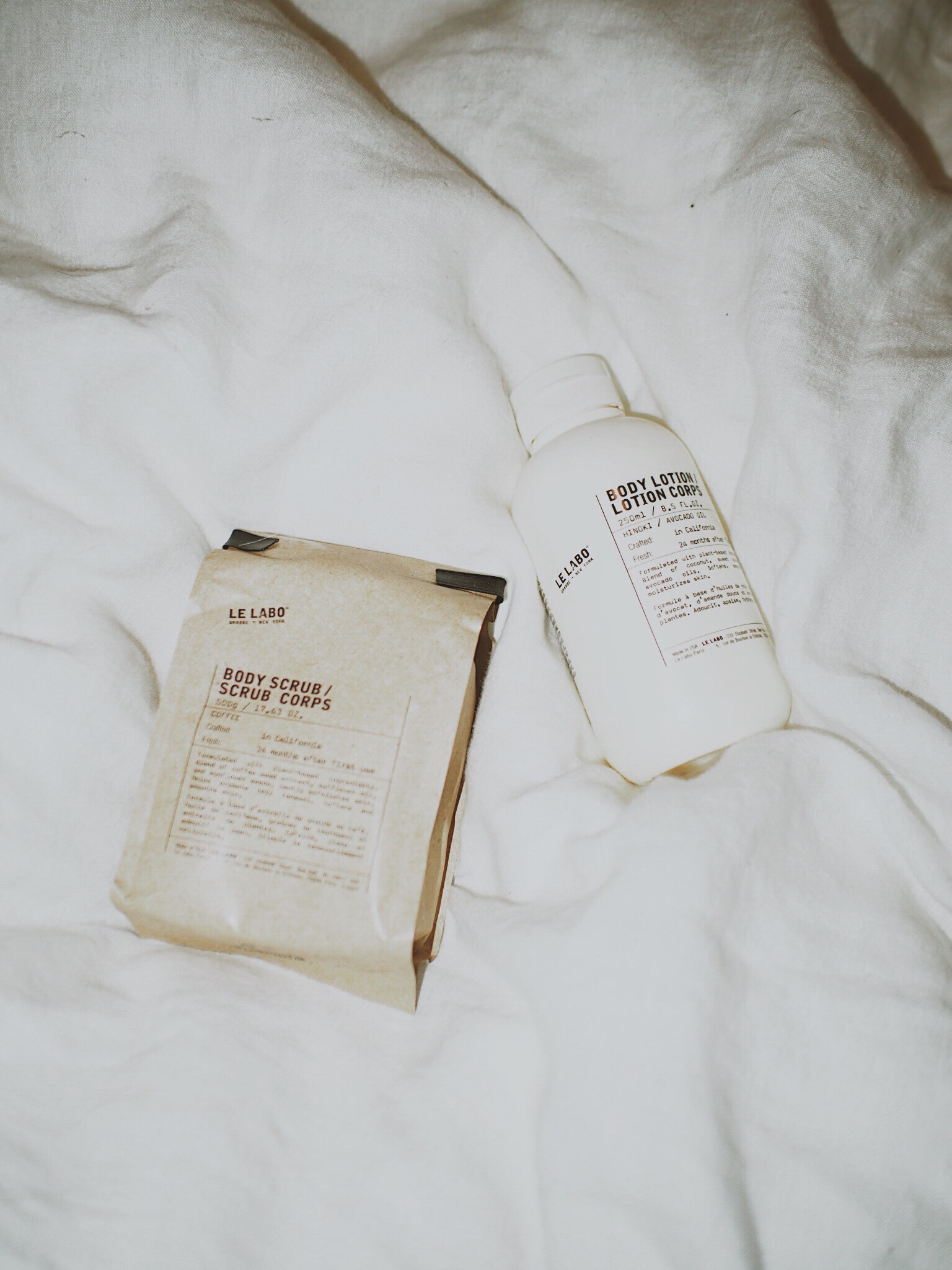 Le Labo Lotion & Le Labo Coffee Body Scrub
– I absolutely love this set the lotion smells unbelievable and basically seconds as a perfume. Since I'm somewhat "allergic" to aerosols it really works well for me.

I'm such a big believer in quality vs quantity. I don't mean spending a large amount on one item but what I mean is that purchasing something meaningful, useful and thoughtful overall. I have a big and somewhat split up family so when the Holidays roll around I have a ton of gifts that I have to buy and in turn, a lot of gifts I end up receiving.