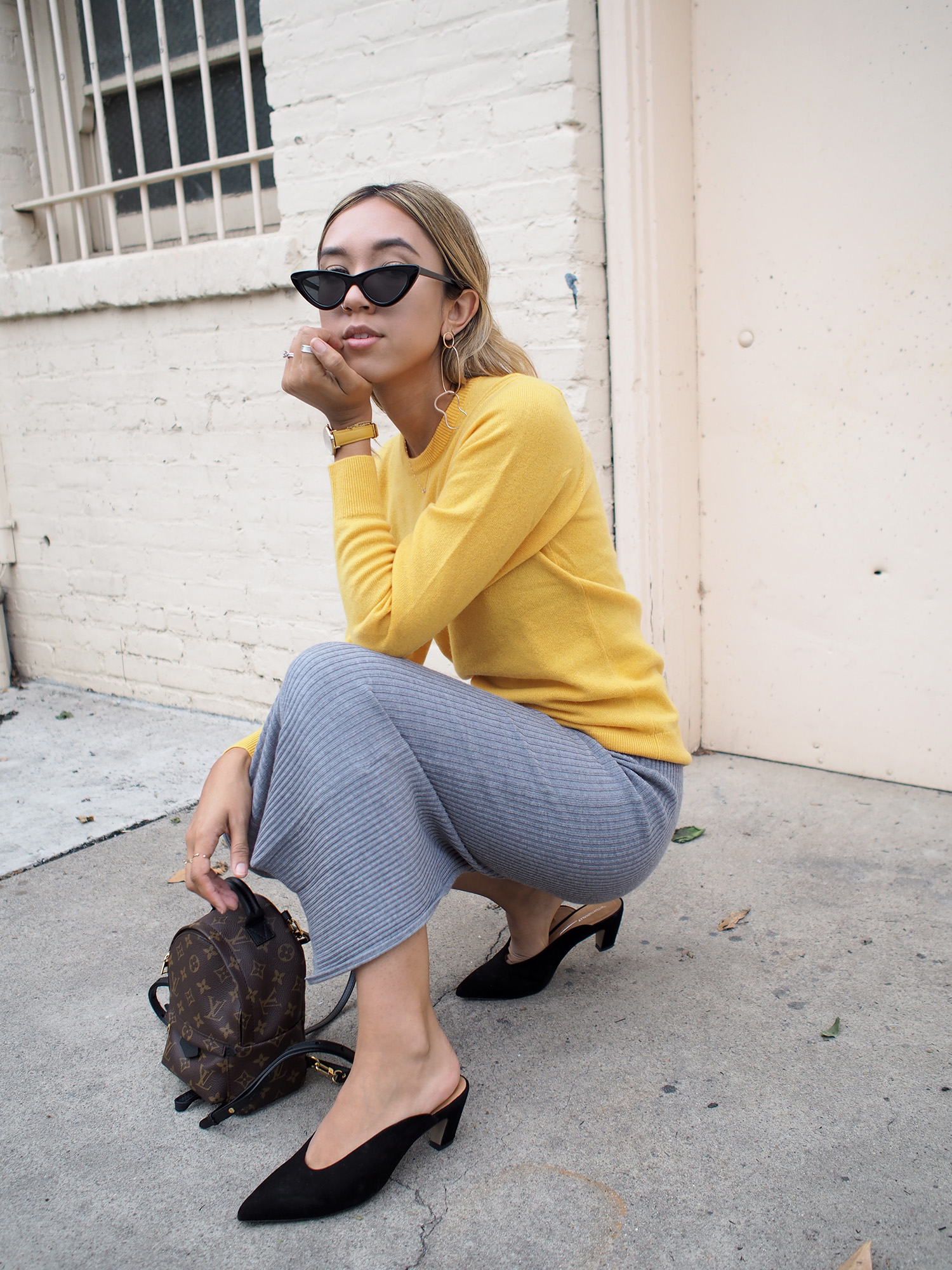 Cashmere Crew Neck Sweater – Grana | Merino Wool Rib Sweater – Grana | Last Lolita Sunglasses – Le Specs | Rōs Link Earrings – WKNDLA | Per Mules – Intentionally Blank |
I'm very excited to be partnering with Grana on their latest knitwear collection made from Mongolian Cashmere and Italian Merino Wool. Alongside their new knits, Grana is challenging everyone to explore how we pursue quality in our lives just as how they pursue quality in their clothing, fabrics and life. One of my ways I pursue quality is by taking time to step away from social media and taking in reality. I also love visiting theme parks, no matter how old I get I'll never get sick of it! My third, but not final way I pursue quality is to be a good person and always lend a helping hand when needed.
I am in love with this new knitwear collection that features a ton of indulgent basics that are soft, well designed and comes in a multitude of amazing fall colors. I have been one for taking color risks lately so this combination of saffron and grey seemed like a fun way to put a twist on a full knit look. Yellow is also a great color to pair with camel during the fall seasons as well so I'm excited to throw this baby on when it starts cooling down even more. I'd definitely try investing in a knit skirt and pairing it with a knit sweater, adds a little twist to the matching set trend!