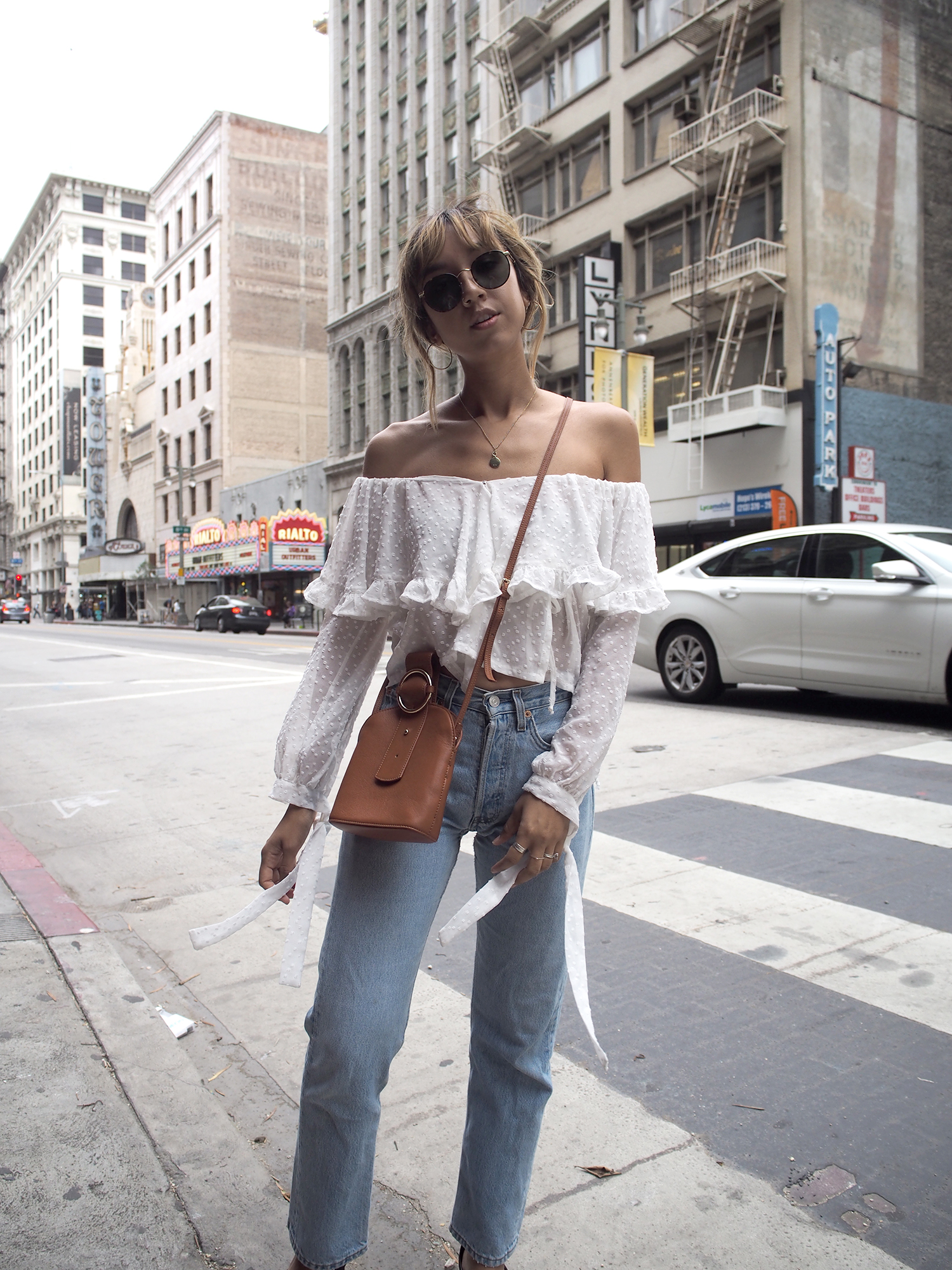 Vivienne Top – Flair the Label | Vintage Levis – Collection | Square Toe Mary Janes – Charles Keith | Addicted Bracelet Bag – Parisa Want |
I was really excited a few weeks back to attend a brunch in celebration of Flair the Label's first year of business! This brand has been a supporter of myself long before I was actually introduced to the label. It was a pleasure being able to speak to Mire (the owner) about the brand and hear how she has been following my blog from it's early stages. That being said, as we all rounded the table getting to know one another, a lot of people seem to be surprised that 1. I live in Orange County, and 2. I don't blog for a living.
It's one of those things I think people are shocked to find out. Nowadays blogging is a career, back when I started it was still somewhat taboo to consider this a real business. It's quite a shock to see how students in college now can say they want their full-time career path's to be in blogging. I began my blog back in 2012 as a school assignment and it blossomed into what it is today. I've always looked at this as my creative outlet having started it right when I entered the dreaded full-time office job world.
When it comes to juggling my blog alongside working full time you hit a lot of road blocks. For one, you constantly have to work around your work schedule to get anything done. Whether it's responding to emails, planning when to shoot, plus editing and creating well written content, all of these things usually occur after hours. Another problem is the socializing aspect. Living in Orange County you don't get the perks of being able to attend fun events at the drop of a hat. This usually requires a lot of planning or even taking days off. The final road block is being overworked. After spending countless hours working at your day job, coming home and being just as creative as you were at the start of the day can be difficult and motivation can be sparse. Sometimes my family would wonder why I spent late hours and countless weekends running around sharing my outfits with strangers when I'd get stressed out to no end trying to meet these deadlines. But at the end of the day, this is what brings me joy. Meeting others in the industry, creating friends I've known (mostly online) for YEARS and being able to get inspired by one another is payment in itself. I'm also thankful to have finally landed at a job that respects and encourages my outside efforts as a blogger. It's definitely something I include on my resumes when I was on the hunt for a job so all the hard work does mean something at the end of the day.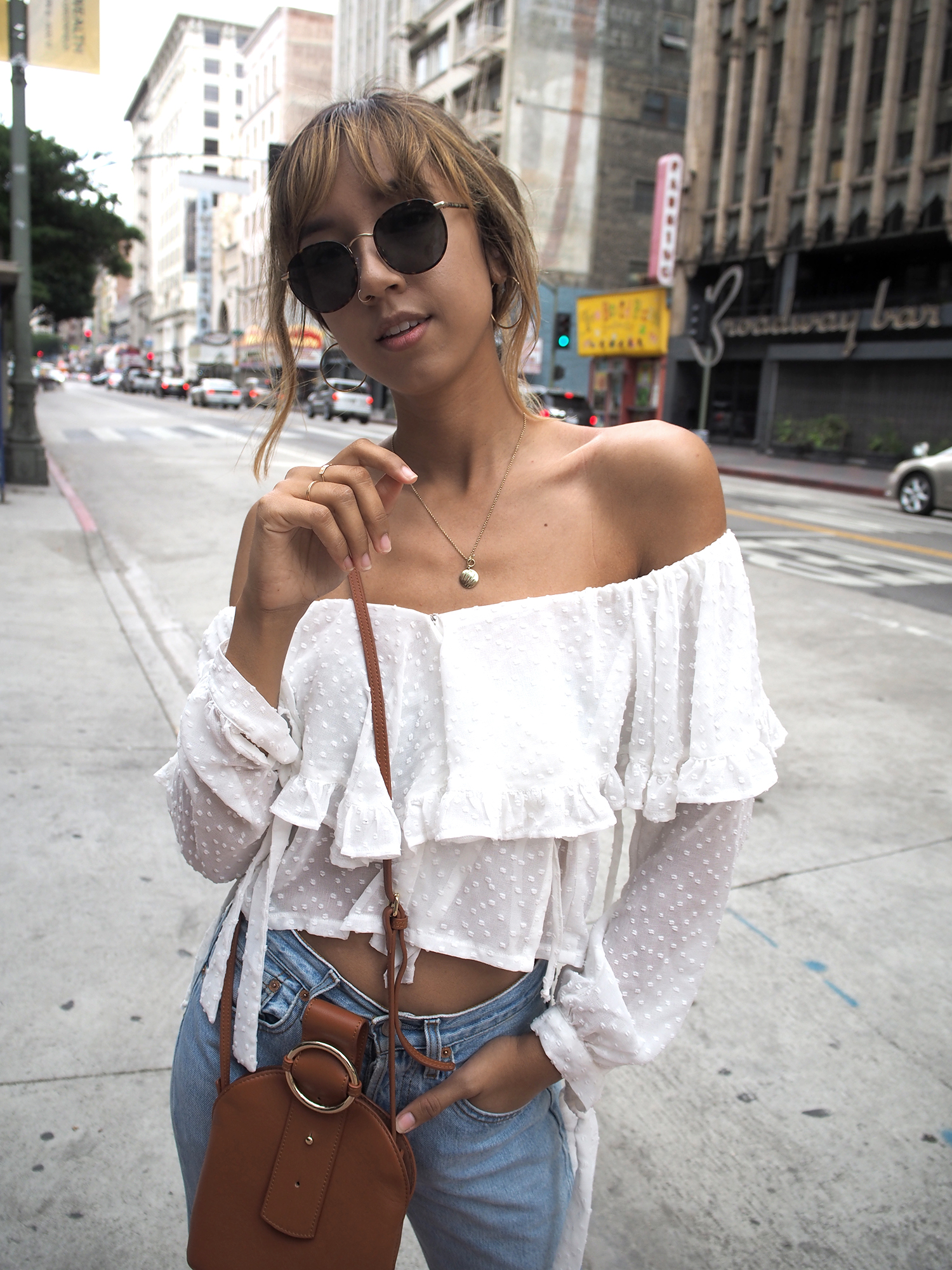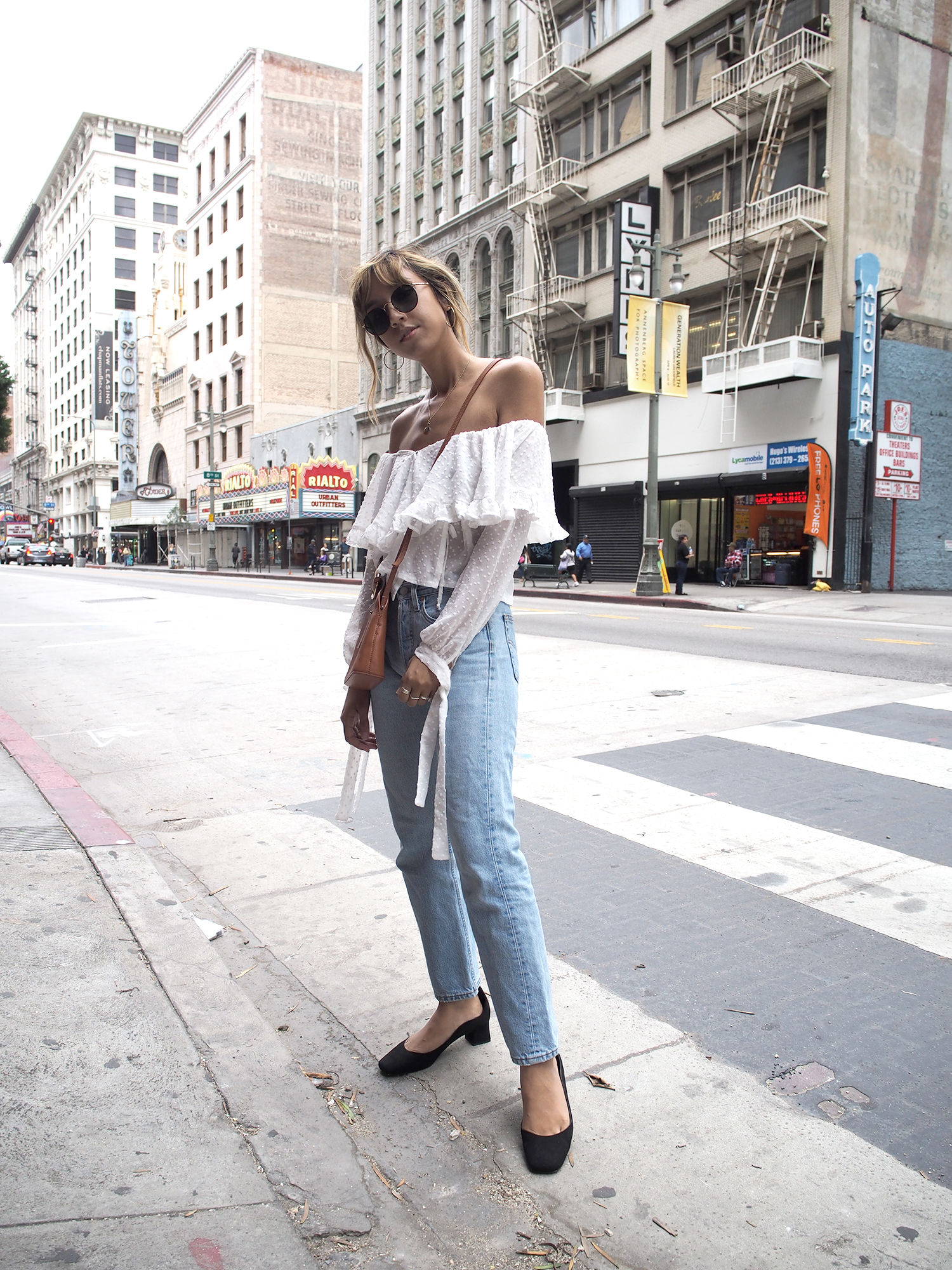 I think one of the main questions I get is if I'd like this to be something I do full-time. Unfortunately for myself and my family (hubby & dog) you have to sometimes make sacrifices for others before yourself. A lot of people are able to focus more time and efforts on expanding their blogging business through their spouses, parents, etc. For our family I'm currently the "bread winner" and it's something I take pride in being able to support my husbands career and happiness in his freelance work which I know will lead him to great success. In the meantime my blog will always be where I turn to for expressing my creativity and sharing my love for fashion. I'd advise anyone who is in the same position as me to not give up. If it truly is your dream and passion, there will always be a way to make it happen, you just have to work hard and it will pay off in the long run!