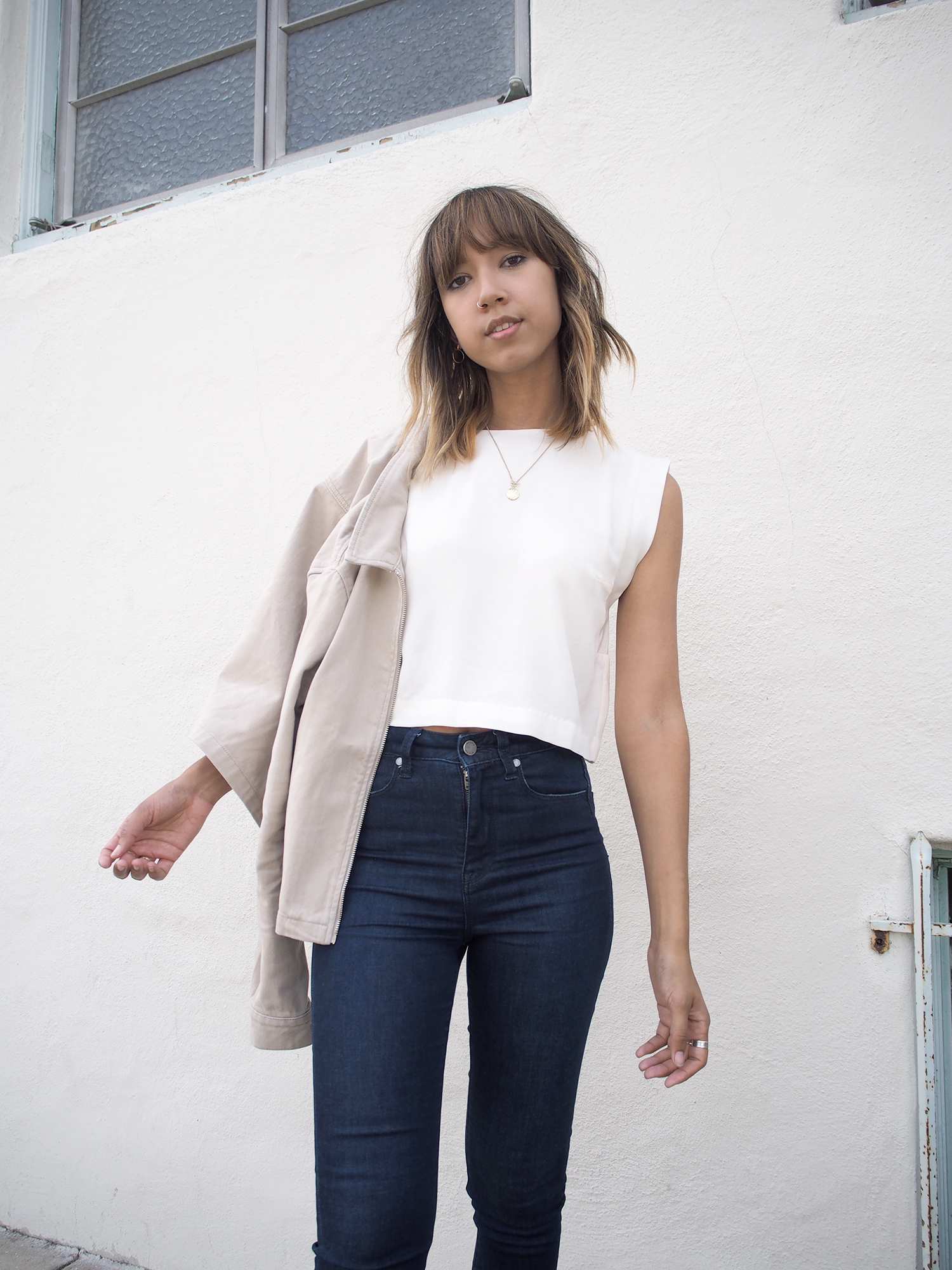 Silk Contrast Shell – Grana | Turkish Denim High-Rise Cropped Skinny Jeans – Grana | Shirt Jacket – NA-KD | Heeled Oxford – Everlane (Similar)
Use code: ARANTxGRANA for discount on your next purchase!
So today's the day that I found the perfect dark skinny jeans that make everything look so perfect. Like I've said before my high waisted denim craze is still kicking but I'm super pleased with how this pair looked and fit on myself! I've yet to have a good pair of cropped high waisted denim that is this comfortable and looks this good on. To create a super feminine look I paired these jeans with my Grana cropped silk blouse, heeled oxford loafers and a structured shirt jacket. I absolutely love the cut of this jacket that hits right at the waist and matches almost anything you can muster up in your closet. This is the perfect look for running out to coffee or for errands on the weekend. I'll definitely be pairing these jeans with a few lightweight sweaters and flowy blouses for Spring!