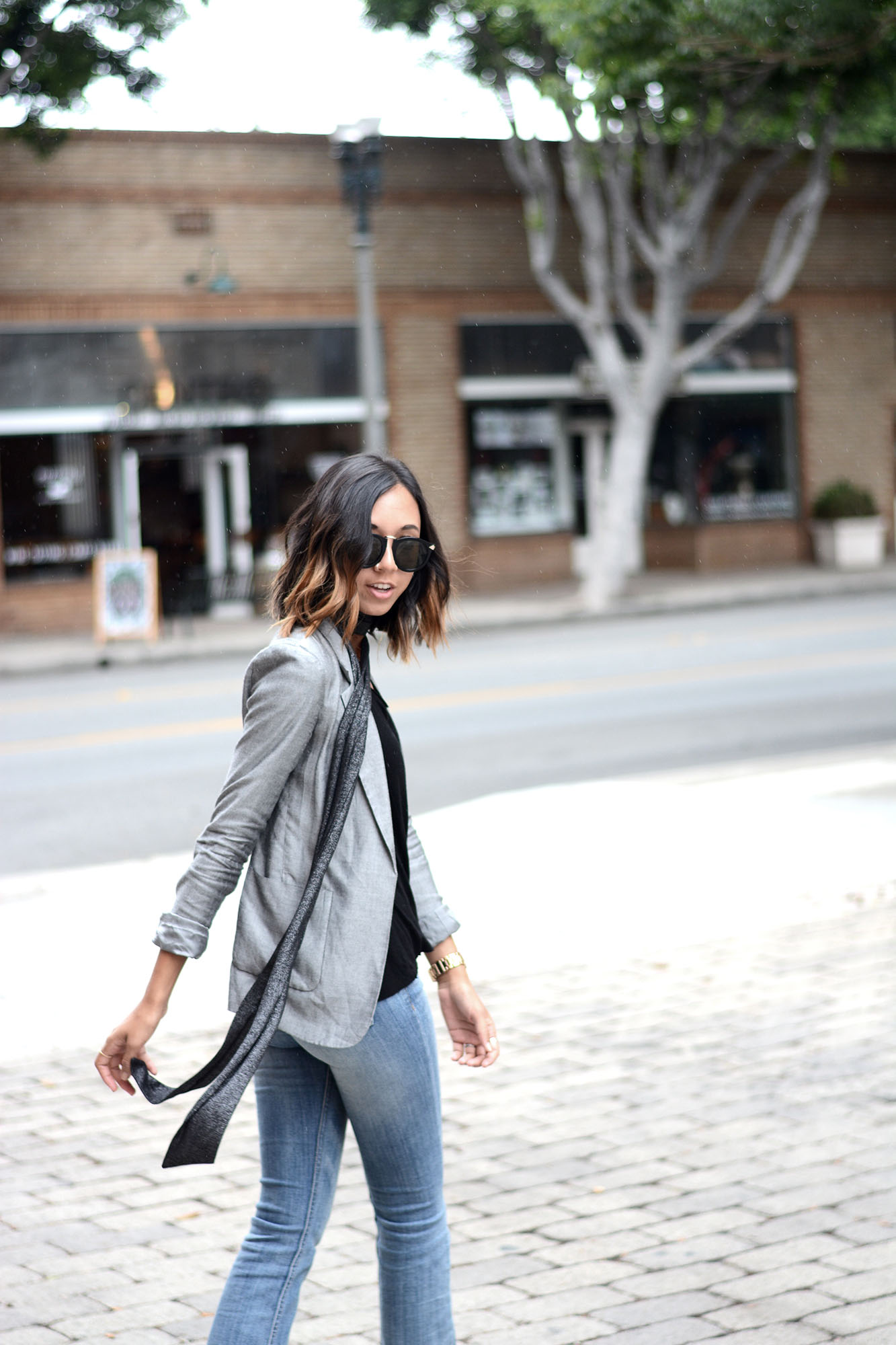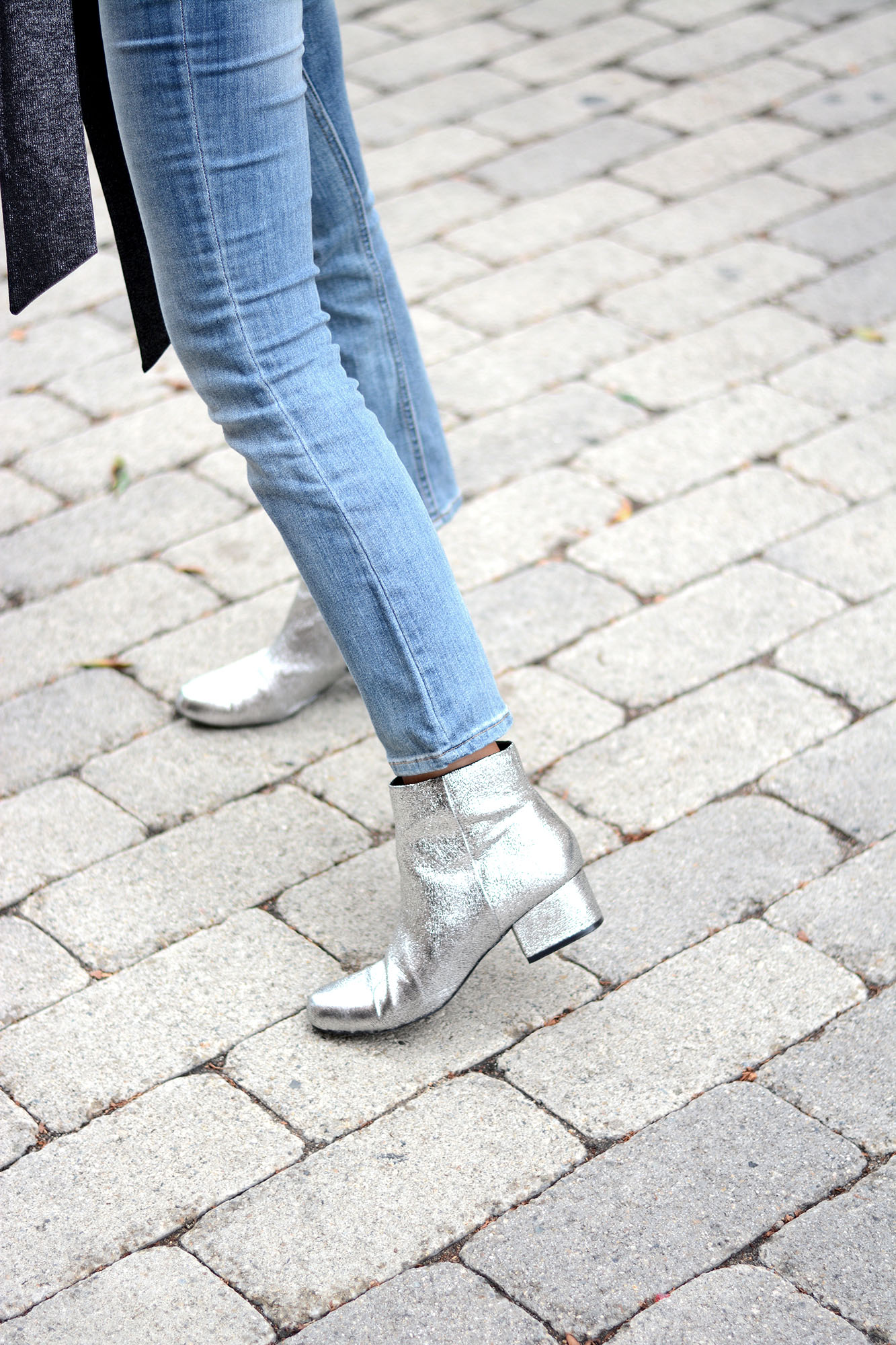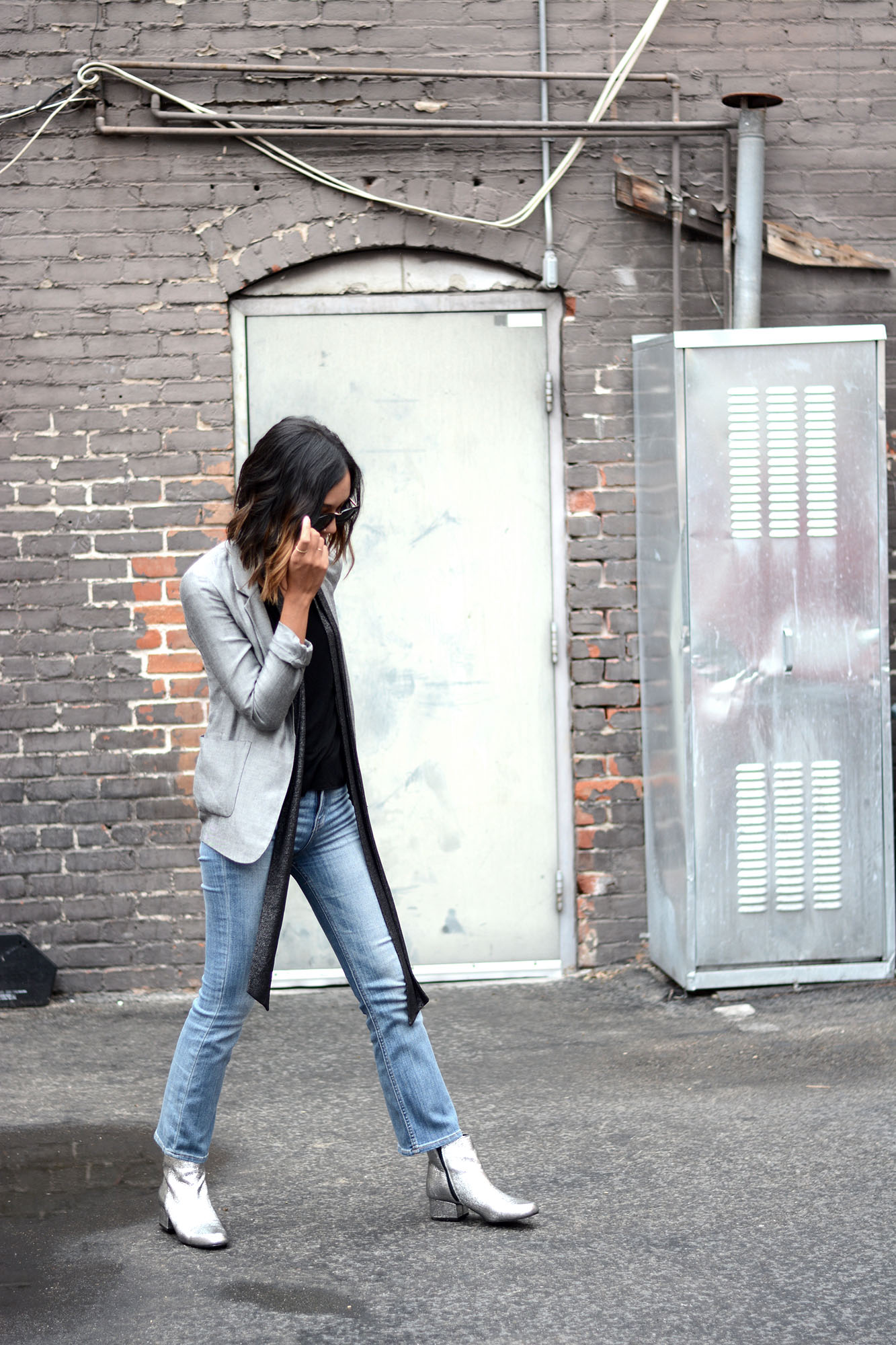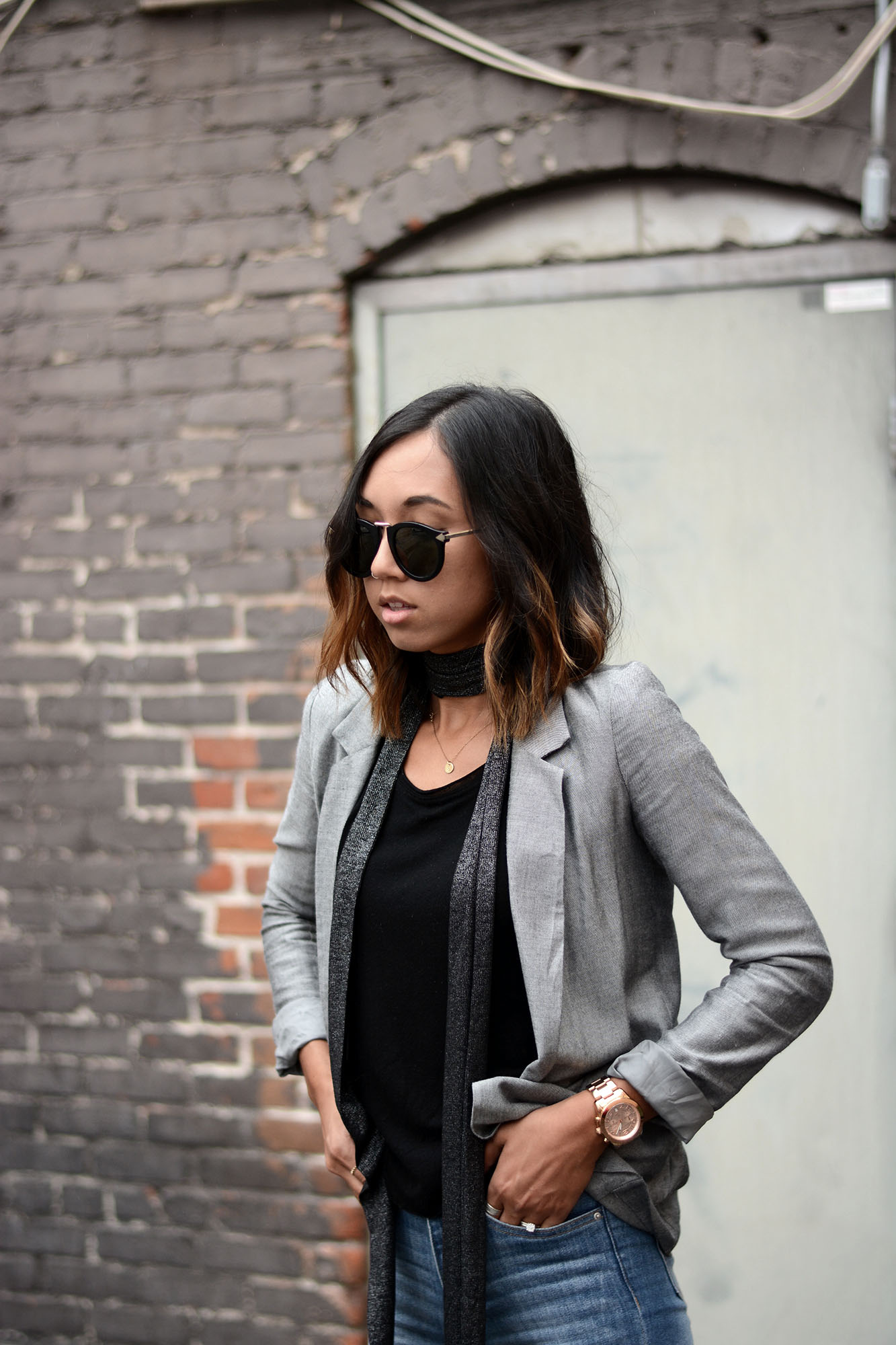 Soawien Silver Ankle Boot – Aldo | Kent Blazer – Aritzia | Shiny Scarf – Zara | Black Tee – ASOS | Kick Flare Regular Jeans – H&M
Having a major David Bowie moment with these silver metallic ankle boots from Aldo. When styling metallic pieces I always look to pair them with other neutral colors like taupe, grey, black, and white. Another trend I'm currently loving is the ankle kick flare jean which are perfect with your ankle boots, specifically ones with a little heel to them to add some length to your leg!
Continuing on with trends, I picked up this skinny metallic neck scarf and knew it would work perfectly with this look. Usually I stick to one statement piece such as the shoes for example, but the shimmer from the scarf was the perfect way to tie in the shoes as well as the blazer. With so much other details coming from my accessories I opted for a black tee to keep things simple. This is the perfect look for casual Friday and its extremely easy to put together with pieces you already have. Trade the kick flare jeans for some skinnies and the shimmer in the ankle boots for some patent leather. But really, you should get a pair of shimmery ankle boots because they are a great talking point, not to mention I've already had numerous compliments from people on the street.
Also don't forget to sign up for DITTO and use code: UNCONSCIOUSSTYLE for your first month free!