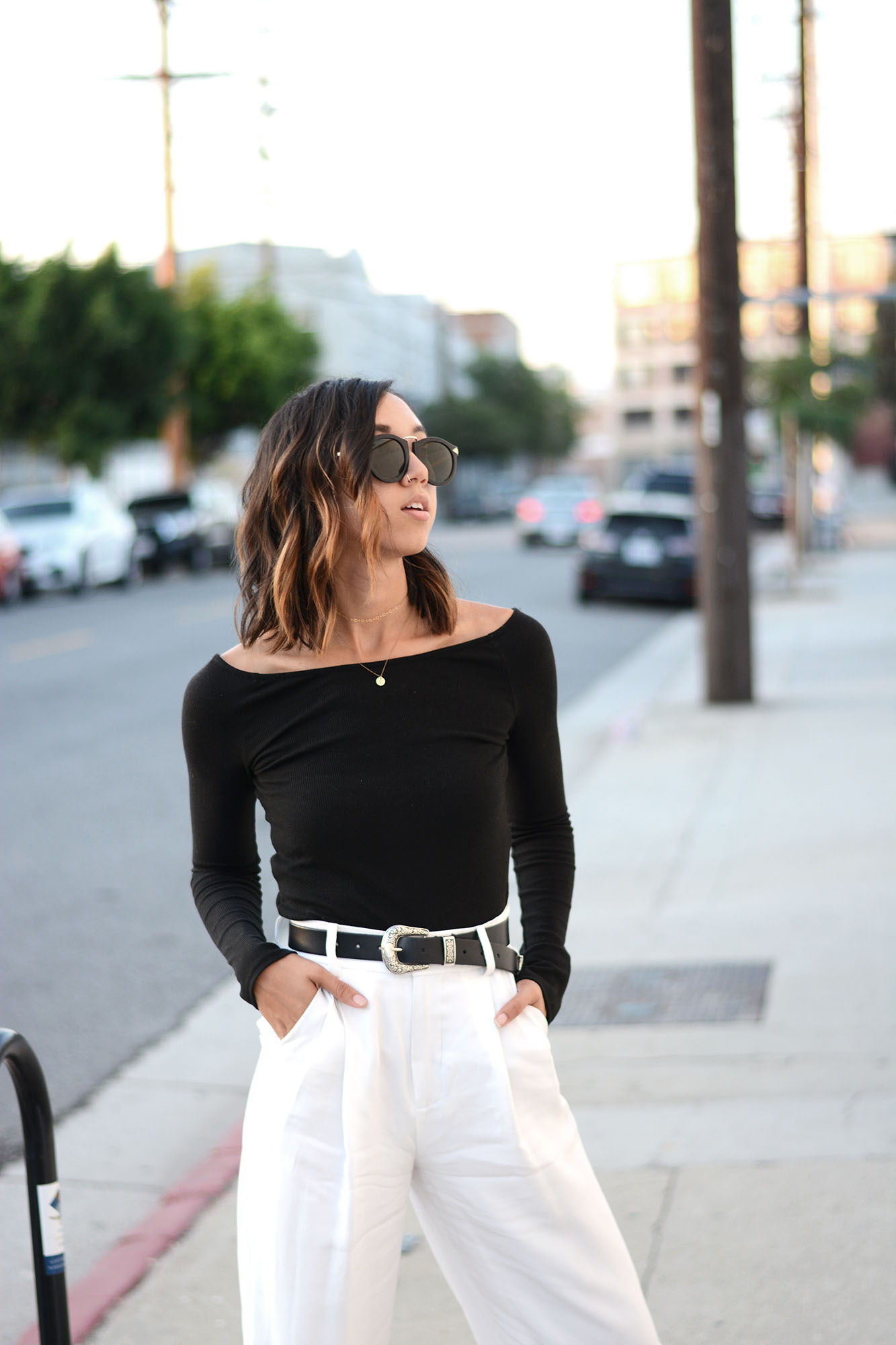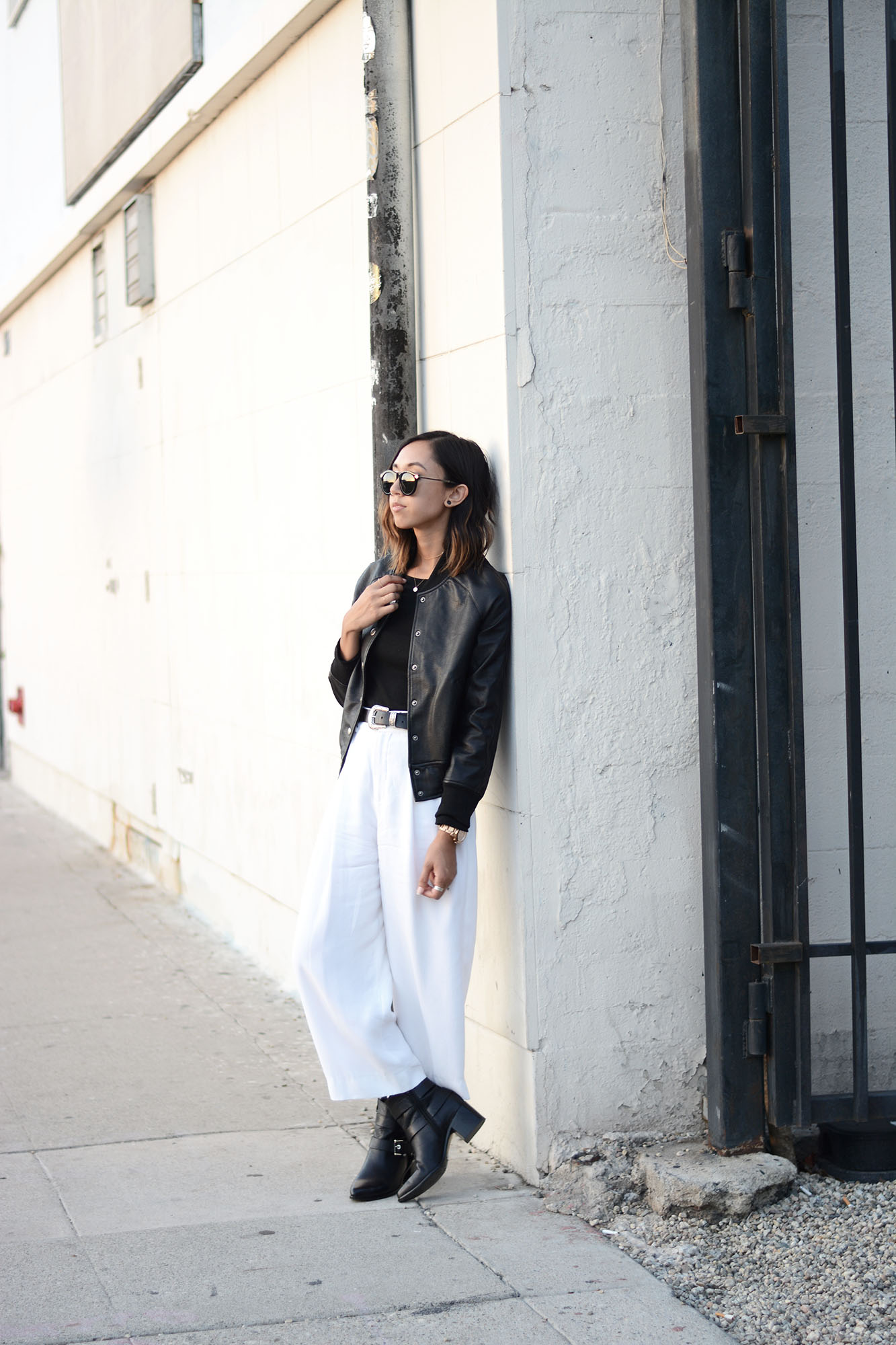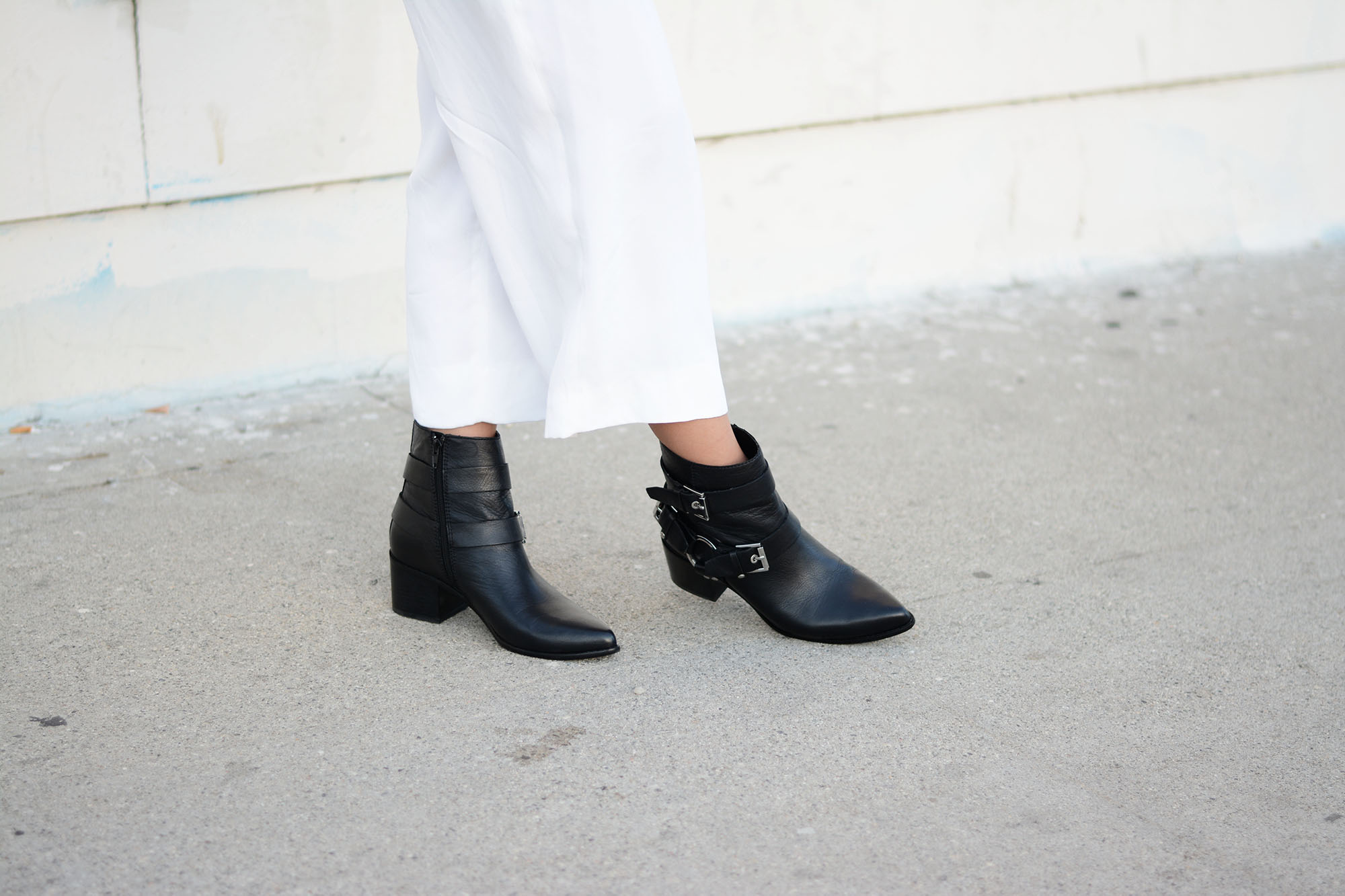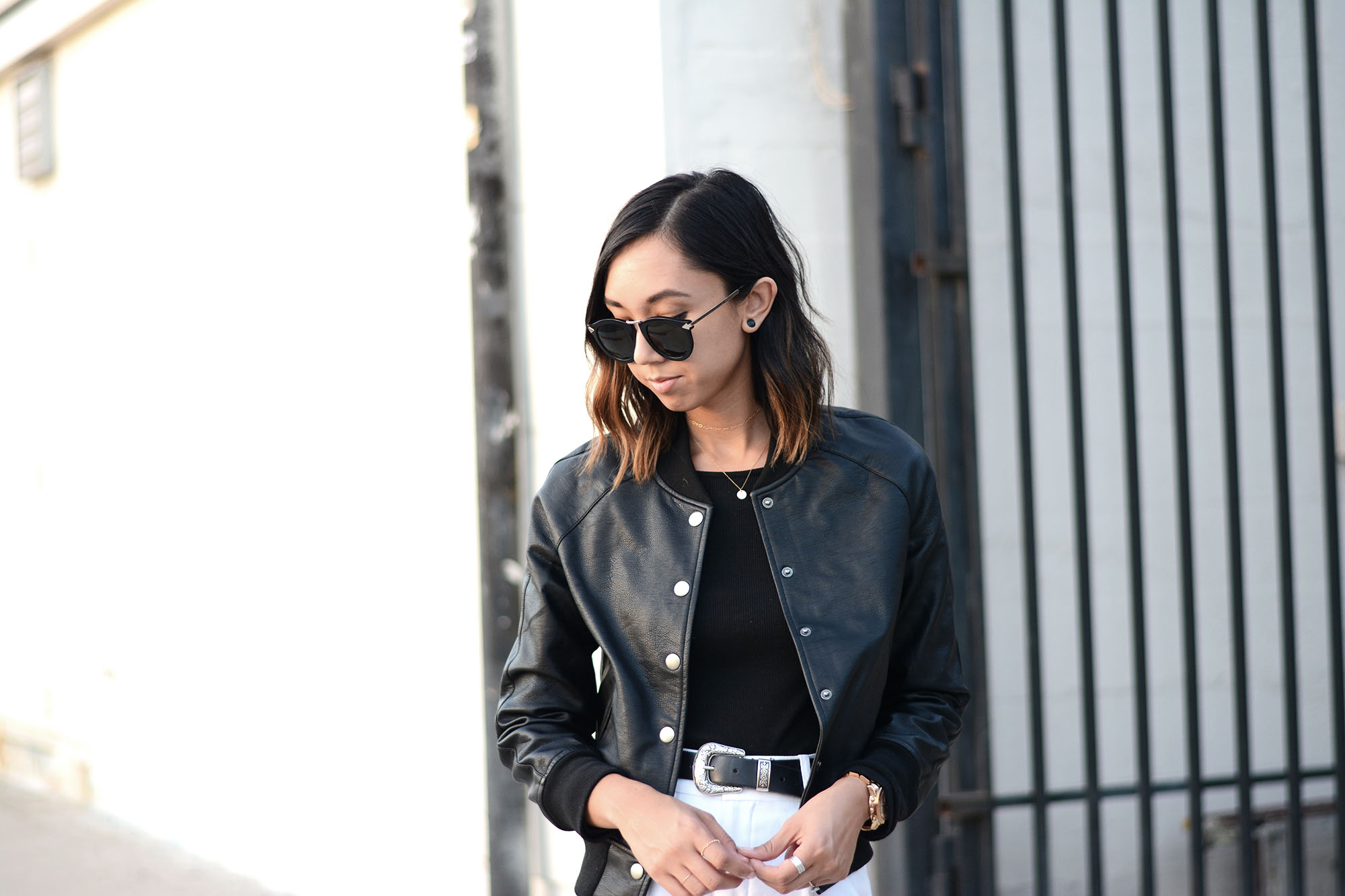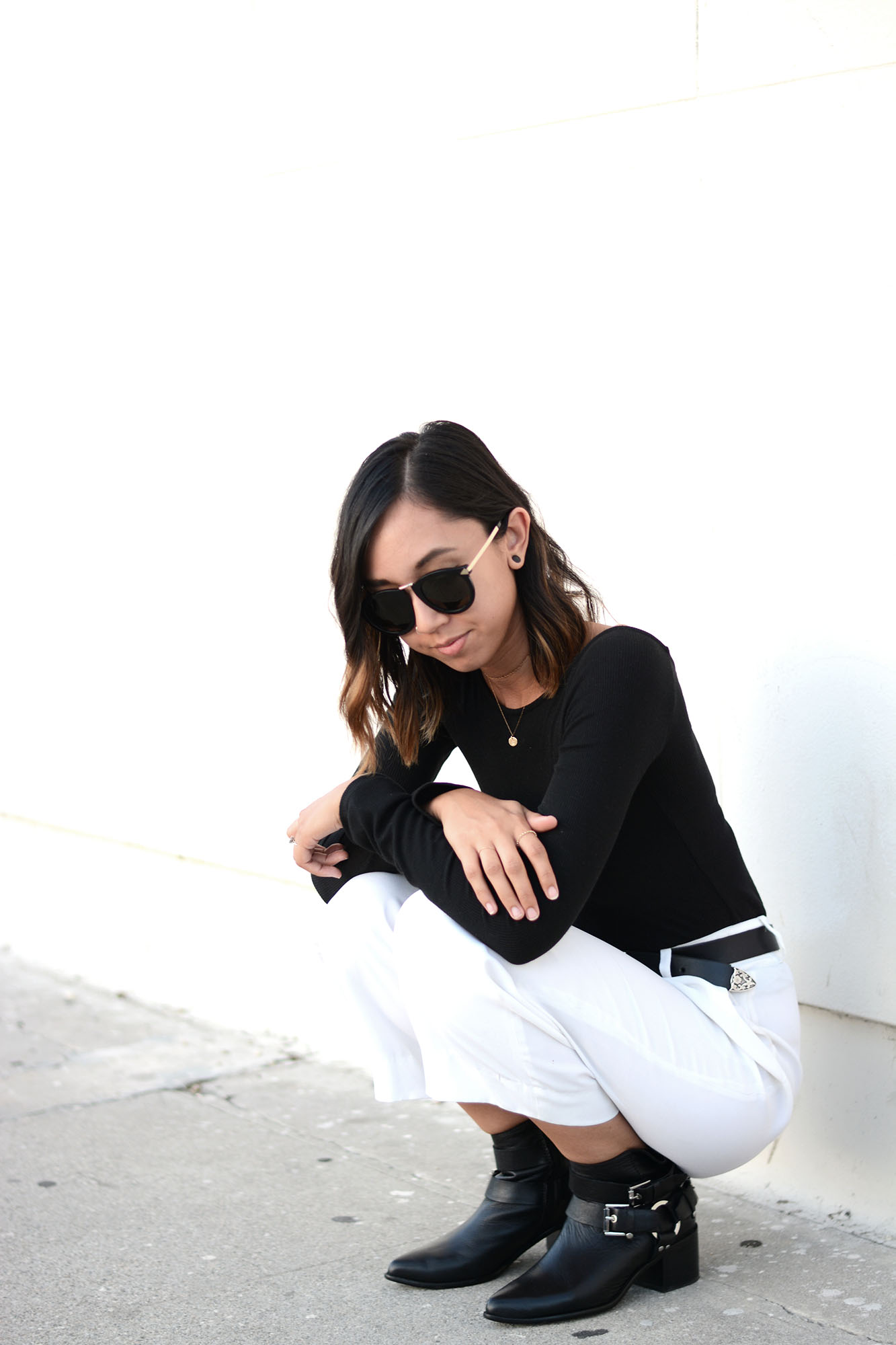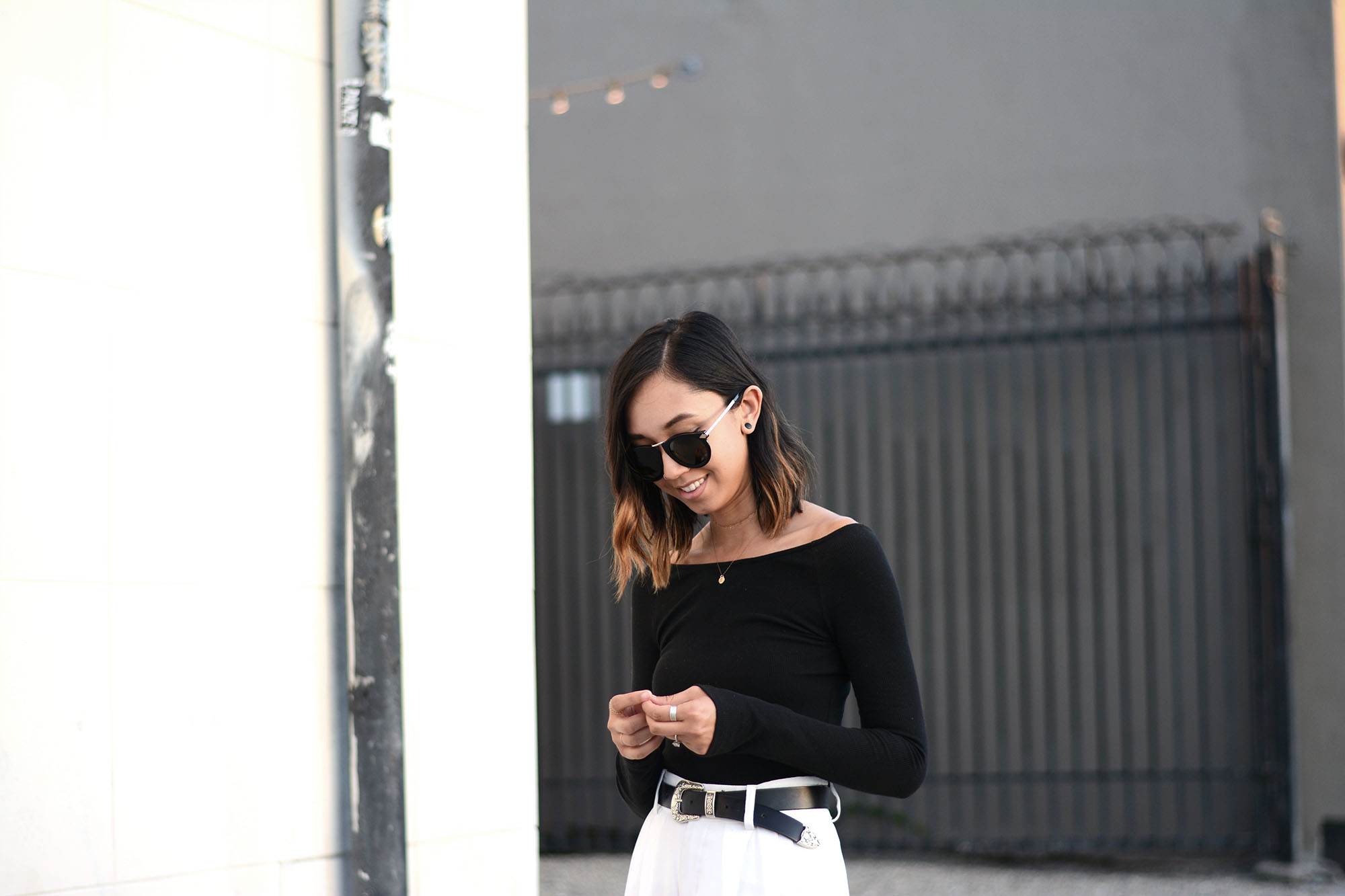 Off Shoulder Tee – Zara | White Culottes – Zara | Genn Bootie – Aldo | Vegan Leather Bomber Jacket – Azalea SF
Had a fun little meet up with one of my favorites TaylrAnne before my big day last Saturday (photos to come) with getting married and what not. We met in downtown LA for a quick bite after work and a much needed catch up and photo sesh. I'm in love with my latest off shoulder top from Zara, who by the way couldn't be killing it more with their latest collection out. I've already worn the top a handful of times, with high waisted jeans, shorts and now culottes. I love the double oversized look but pairing these culottes with a tight fitting off shoulder top really helped balance this look out. My newest go-to for jackets has to be bombers. There's something about having a simple neckline (without the bunching from collars) that makes these easy to throw on with any outfit. Of course I have to go with leather because I really can't seem to not wear leather.
I also must highlight these amazing booties from my latest collaboration with Aldo shoes! The Genn bootie is the perfect height for everyday wear while adding some edge with the multitude of buckles. I always want a little extra height with my everyday wear without having to go through the trouble of wearing heels all day (it can be exhausting as many may know).