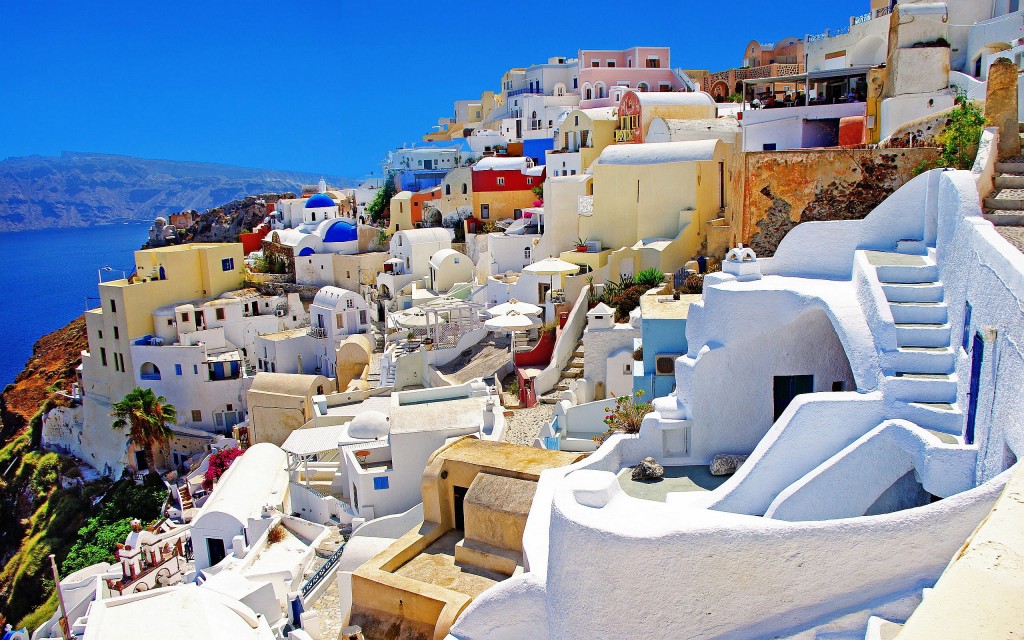 As a kid I never got to experience much traveling, I had my first plane ride without my parents and ever since I pushed myself out of my comfort zone and traveled to Washington D.C. with my 8th grade class (as many of you I'm sure did as well) did I realize how exciting and fun it is to travel. Being a lover of learning, reading, history, there is a lot that I get out of traveling to new destinations. After becoming addicted to history documentaries when I was still in college and after taking my first Art History class I fell in love with Europe and especially Greece. Alongside it's rich history, the mythological aspects that hide behind it are something that I've always been curious about (hence my Greek Mythology course in college, boy did I love my GE classes).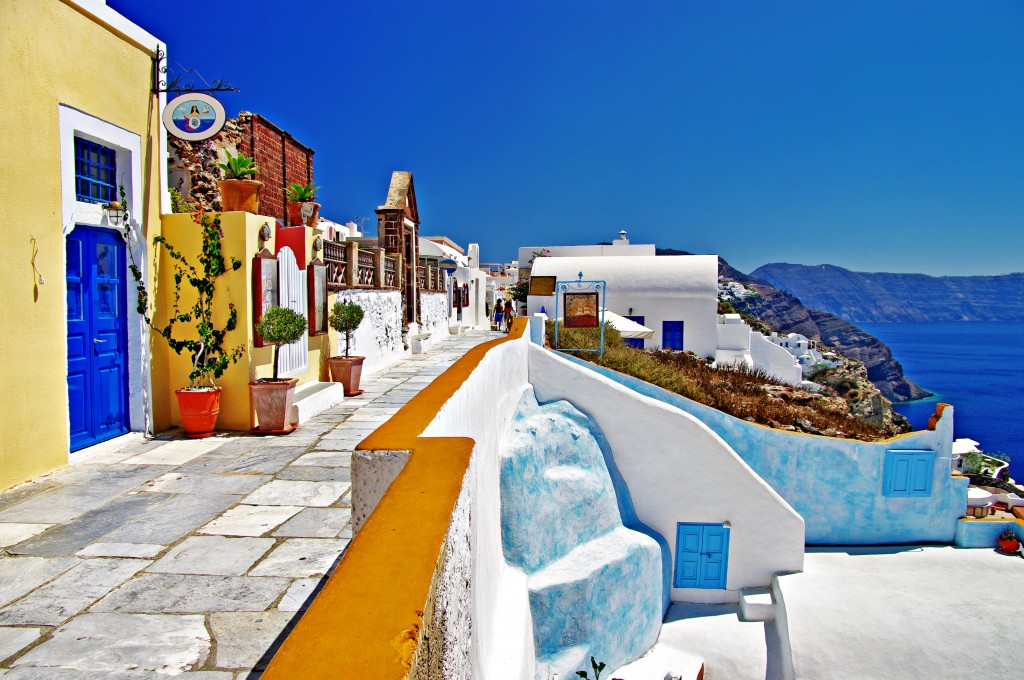 When the time is right I will make my way over the Atlantic and land (jet lagged) in Santorini Greece. The beautiful cliffside community has an amazing array of colored buildings and cobblestone pathways that would be the perfect backdrop for a pair of culottes and an oversized tank. Here are just a few of the essentials you might find with me on my trip:
Day Look:
Off shoulder top, baggy boyfriend jean shorts, bright satchel, and pointed flats.
Evening Look:
Oversized white tank, white culottes, lace up sandals, cape blazer and a cute clutch.
My biggest fear in traveling to a non-english speaking country is communicating with the locals. As a big supporter of making check lists and planning my first task would be to research basic terms that would be useful when traveling to a different country (who, what, where, when, how, please, thank you, hello, goodbye, etc.) The great part about traveling to these type of tourist destinations is that a good majority of people you may come across will speak English.
Another exciting part of travel is trying all of the traditional food the city has to offer. With Greek food my experience is limited to the local Mediterranean restaurants of Southern California however cool Greek salads, cucumber-yogurt dip, and Baklava would be at the top of my list when I arrive.
Whether I'm relaxing on the beaches, eating delicious food, visiting the historical villages, vineyards, castles and archeological sites the beauty of the city would simply be enough.