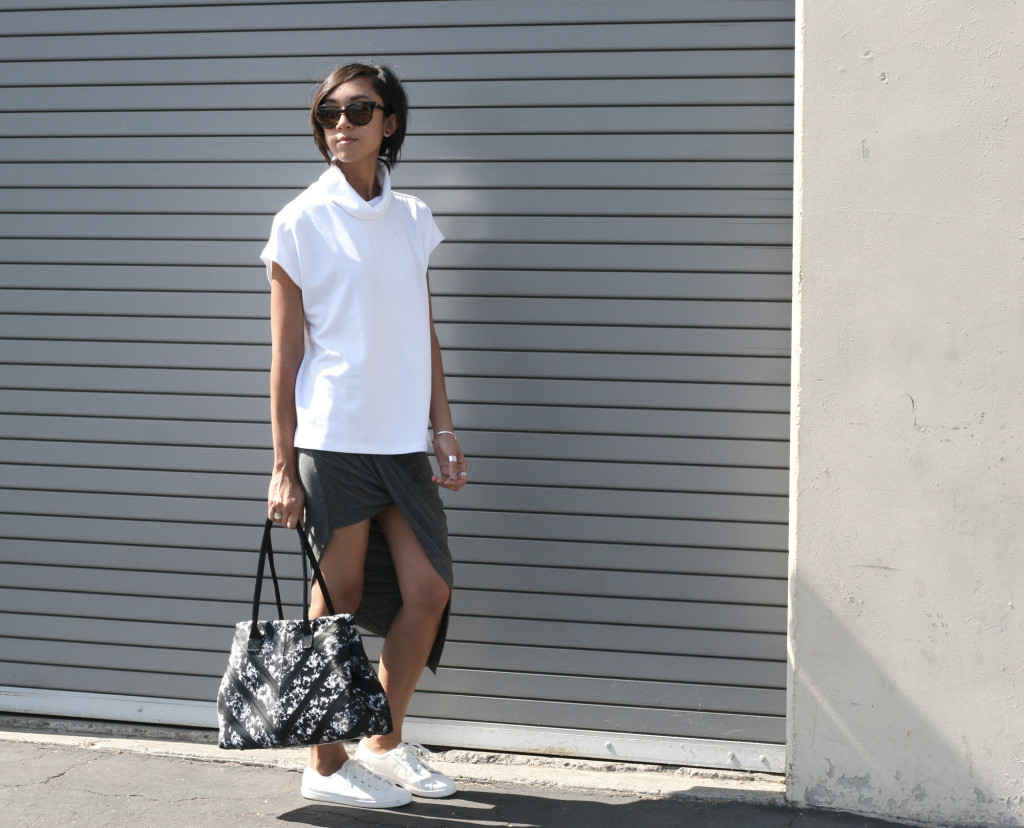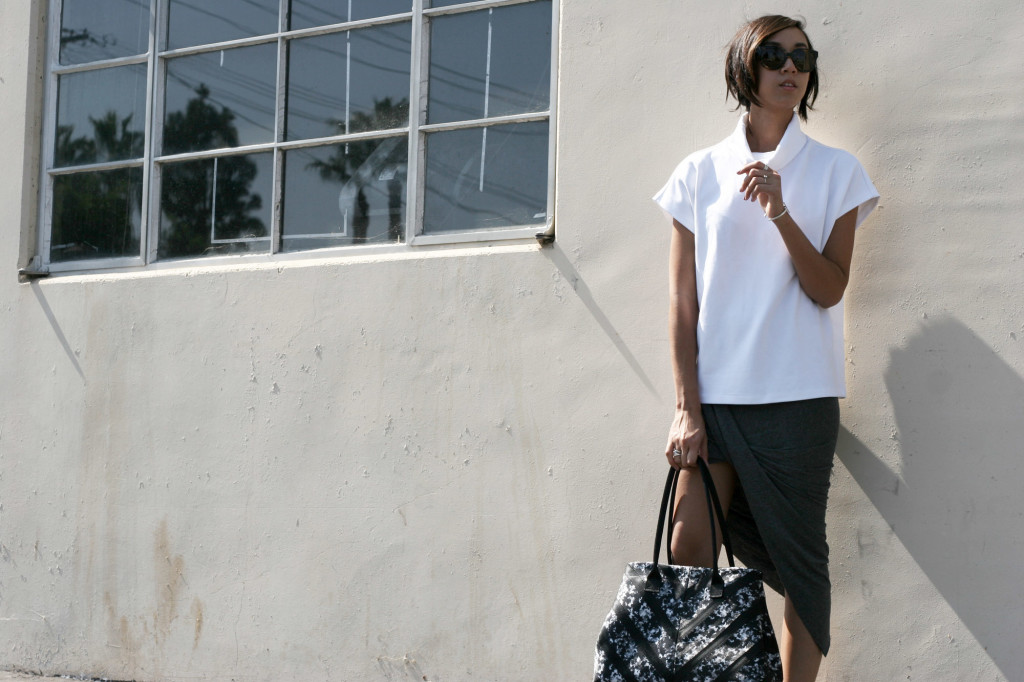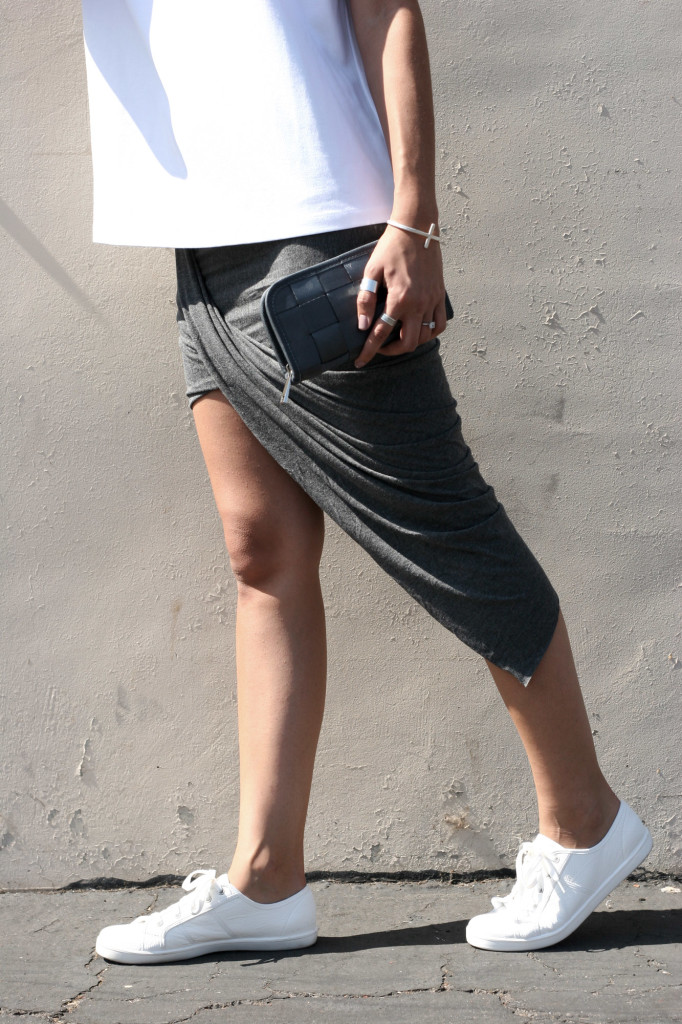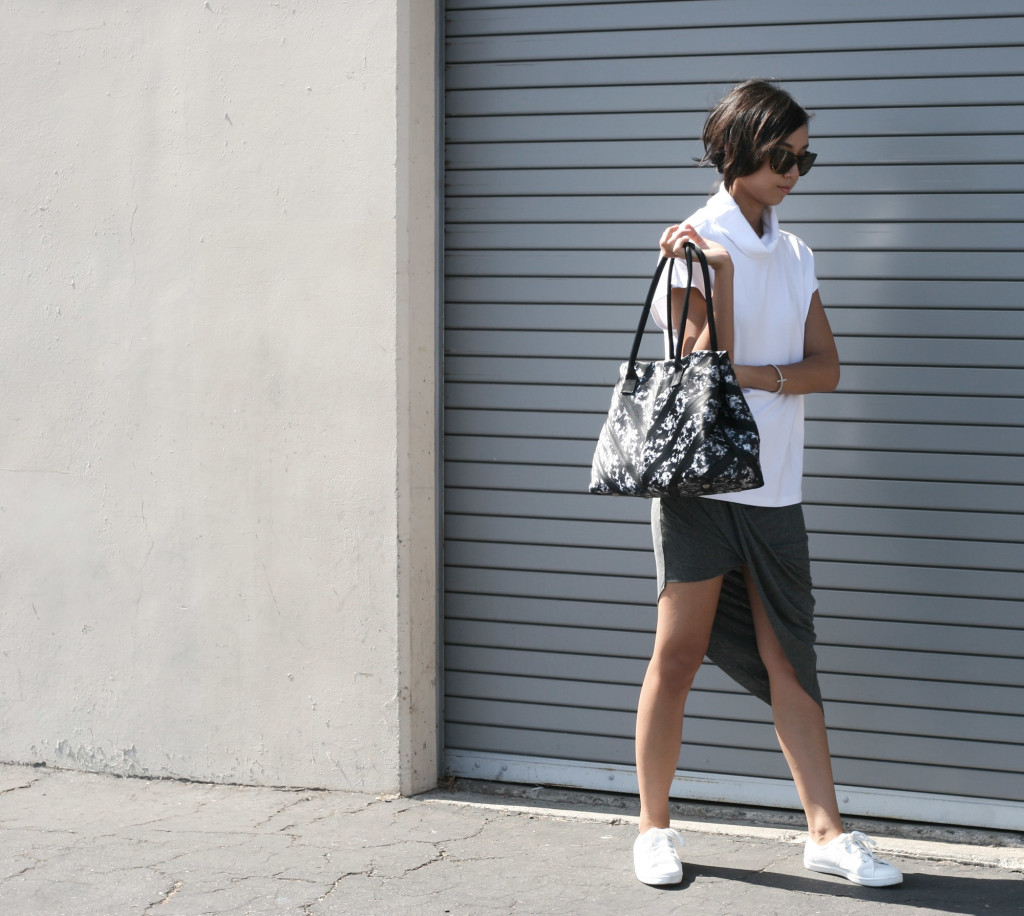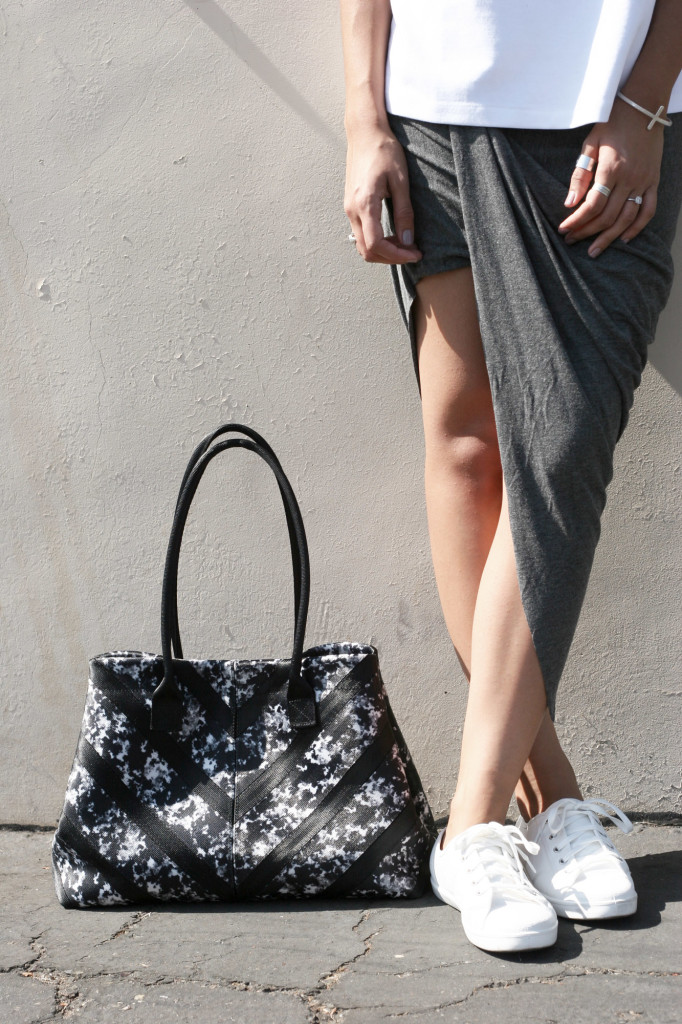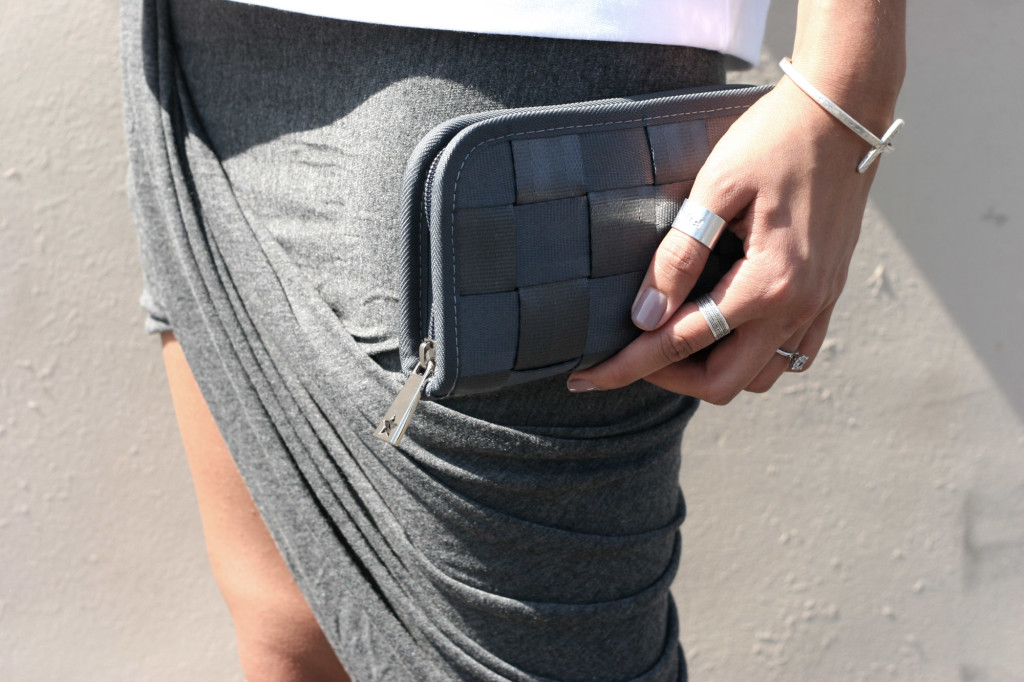 Cowl Neck Top – H&M | Twisted High Low Skirt – Dailylook | Captain Lace Up Pumps – TopShop | Sydney Tote – Harveys | Full Wallet (storm) – Harveys
As you know, my style is kind of all over the place, lately though I've been really into minimalism and athleisure styled outfits. There's something about owning simple pieces that makes it easy to get dressed in the morning. Don't get me wrong, I love grabbing a thrifted allover print blazer to give my outfits a little flair but it definitely can take additional thought in the "getting dressed" process. When your in a rush to get out the door in the morning (waking up is hard to do) then you are looking for the easiest way to look cute, be comfortable along with work appropriate without spending an hour sifting through clothes.
This new twisted high low skirt is the perfect addition to my wardrobe. Wear it with strappy heels, ankle boots or sneakers. This skirt literally gives me half and half of what I want, a little extra comfort in a longer length yet still keeping it feminine and sexy with the shorter half. With the skirt being fitted I paired it with a boxier top half to balance it out. Can't forget my favorite new white sneakers either (sneakers & skirts FTW).
I have the pleasure of working alongside Harveys to show off some new and already loved) pieces coming this Fall! If you don't already know, Harveys was found by a husband and wife duo (Dana + Melanie Harvey) whom utilized some old seatbelts and repurposed them into a fun handbag. Not only are these bags eco friendly, they are also vegan, sustainable and made in the USA. The best part of these pieces are their collect-ability with many pieces made in limited quantities (also they have an amazing collaboration with Disney!). They are making huge strides with their handbags keeping up with the latest trends while staying true to their brands mission to provide handmade bags in the USA with sustainable materials. Be on the lookout for their upcoming season where you are going to find some really amazing pieces. Stay tuned for my next blog post feature for that