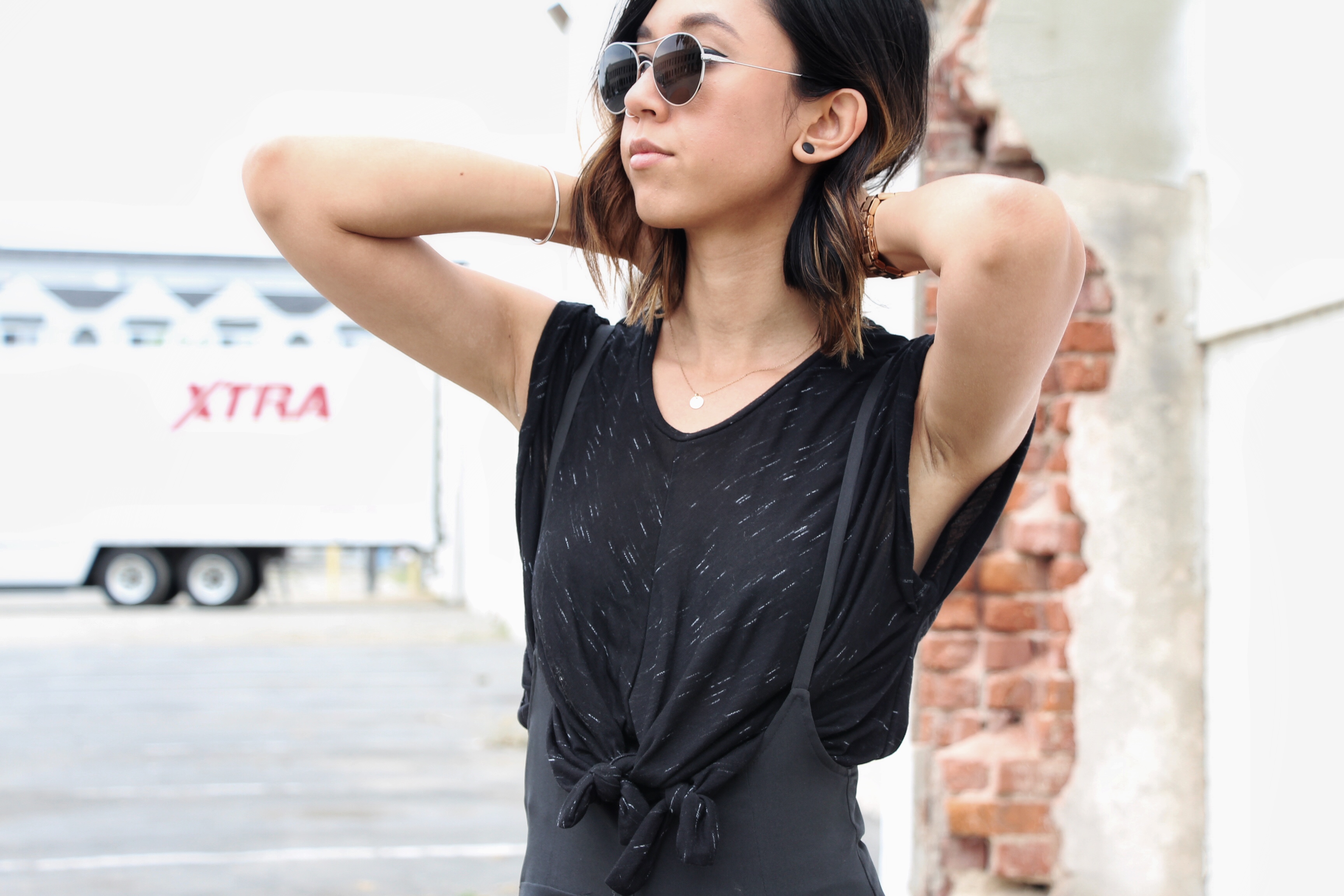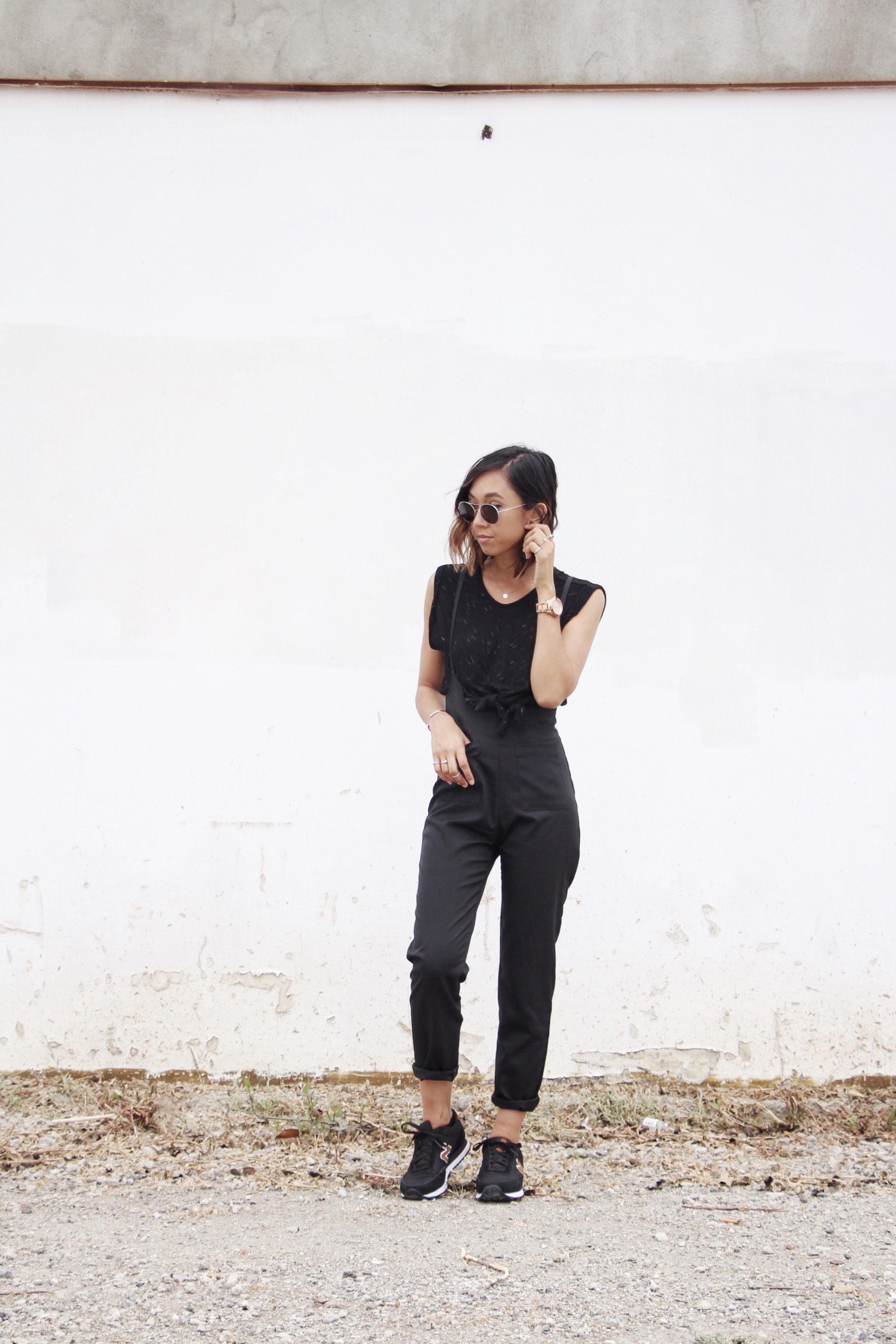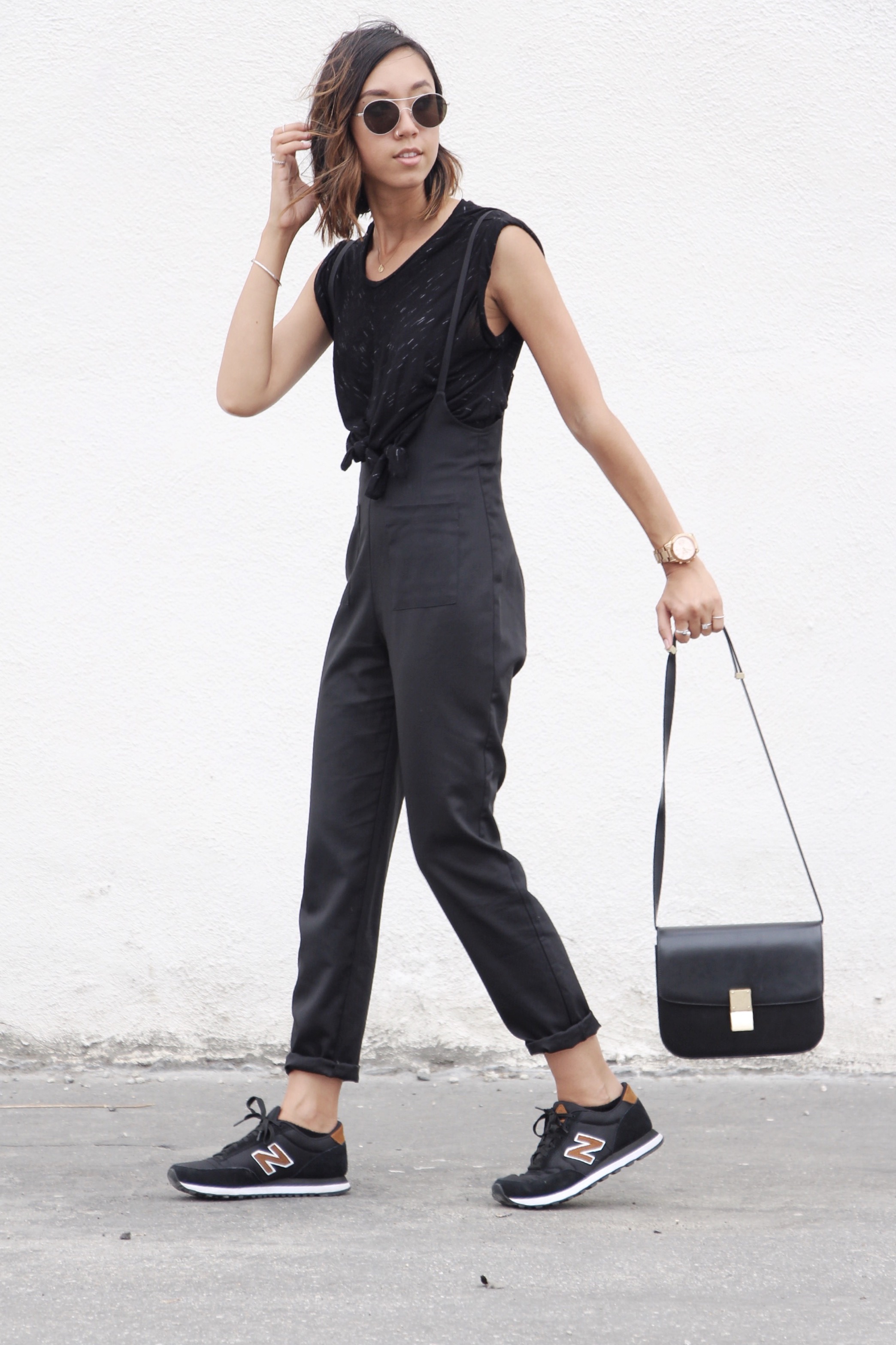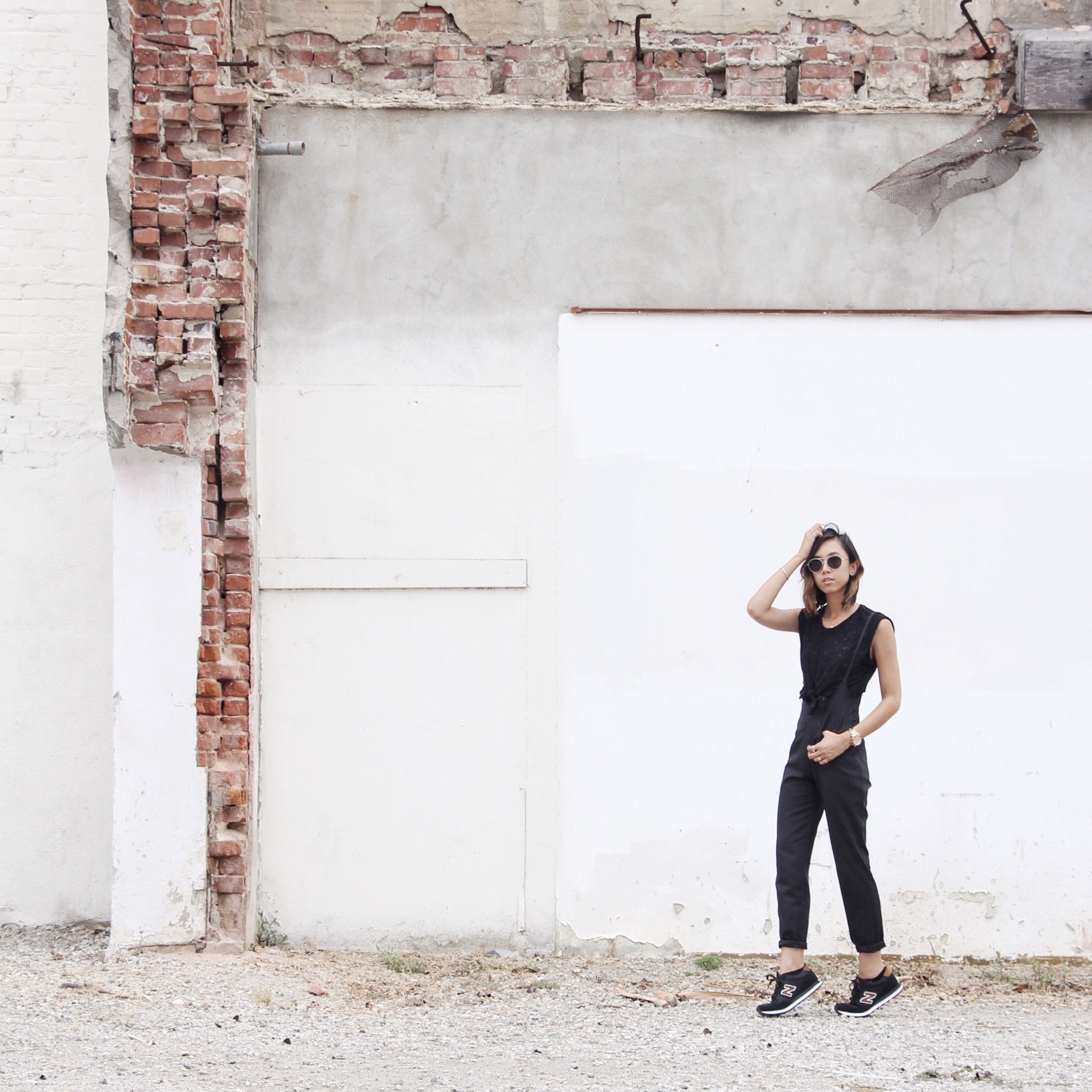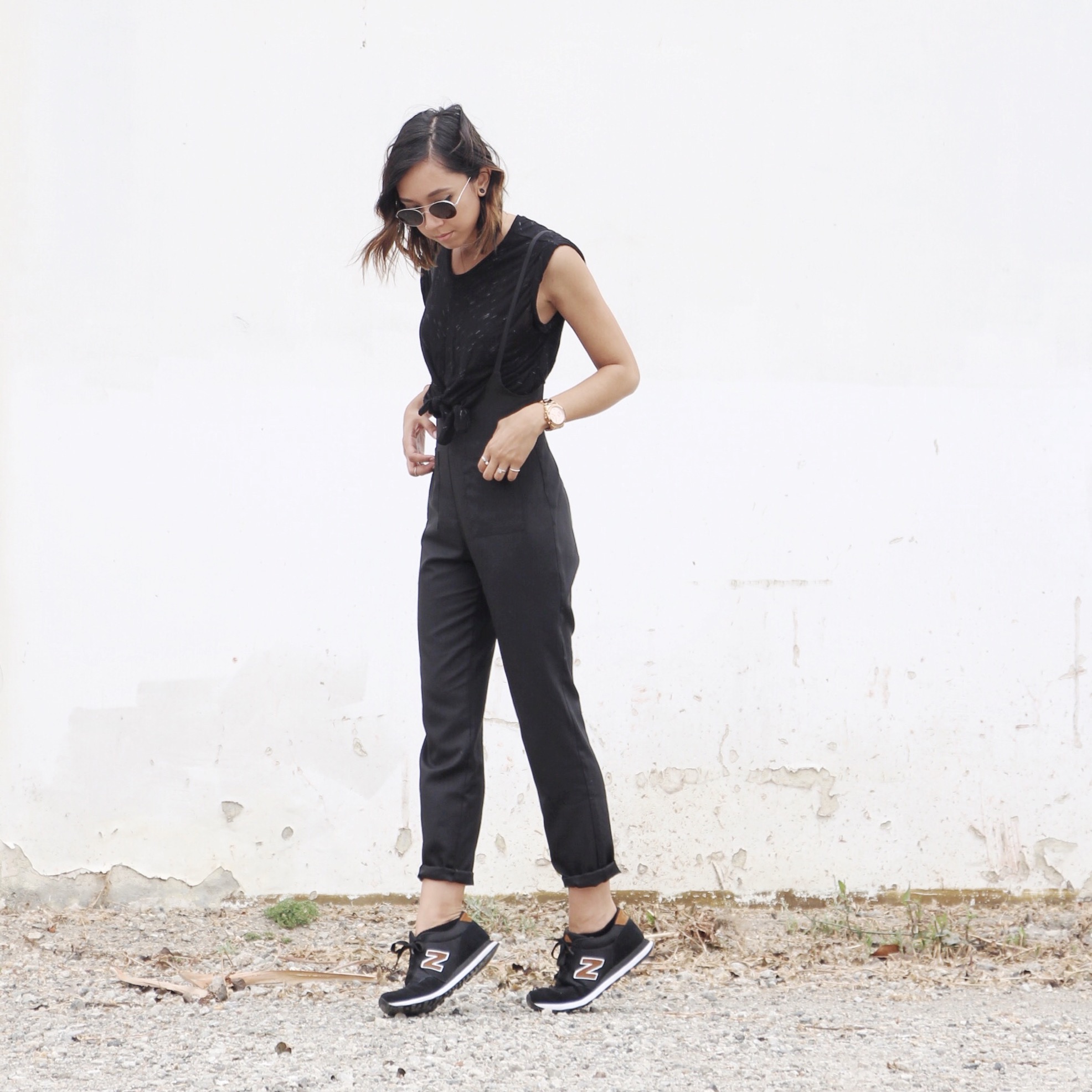 Bennett Tee – Corinne | Suspender Trousers – Lobby Lab (Similar) | Classic 501 – New Balance
I recently connected with an upcoming designer Susan Kim, designer and owner of Corinne. Her designs are a minimalists dream who always keeps quality and craftsmanship in mind. While her pieces are the perfect staple pieces to any wardrobe her unique designs and patterns will be the next best thing the fashion industry has seen. I had the chance to sit down and chat with her about her experience staring her own brand as well as how she jumped into the fashion industry.
Grab your own Bennett Tee or another one of her pieces by visiting http://www.corinnecollection.com/ and use Code:TAKE10 to receive 10% off your order! Code is valid through July 14th.
Read her interview below!
1. Who is Susan Kim and how did you get to where you are now?
I kind of did the backwards version of starting a clothing company. I worked in a showroom for a couple of years and after realizing I knew nothing about clothing production, I decided that the next best thing would be to understand the production side of it. At the age of 26, I bought an existing factory in East Los Angeles and did that for almost four years. I was a very hands on boss, this is where I learned to sew with industrial machines and learned the makeup of what it's like to produce clothing in Los Angeles. I make my own patterns so those four years taught me that a Corinne piece needed to be easy to sew so that it could be made in the USA. The production side of it is labor driven so every minute an operator is sewing a piece is an expense so it helped me to understand the business aspect of it.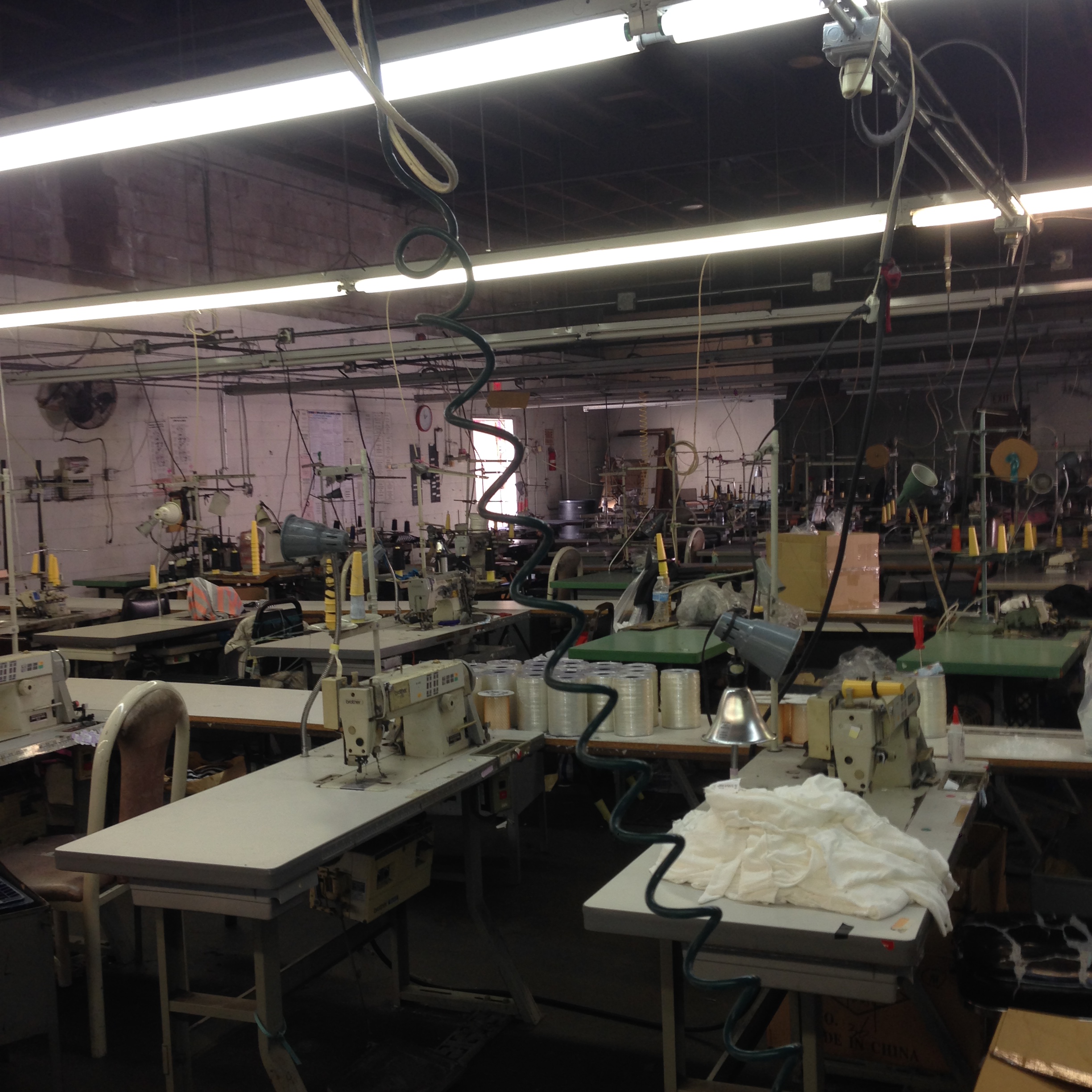 2. How did you get into Fashion?
I didn't go to a Fashion Design school but instead went to the University of California Riverside and majored in Business Administration. With an initial plan to go to FIDM after I graduated UCR, my mind was changed after interning for a company in the fashion industry. The PR rep told me that I should instead check out LA Trade Tech College since it was the same instructors as FIDM but the tuition would cost a lot less. I took her advice and took classes at night and on weekends to learn pattern making and sewing while I was working full time.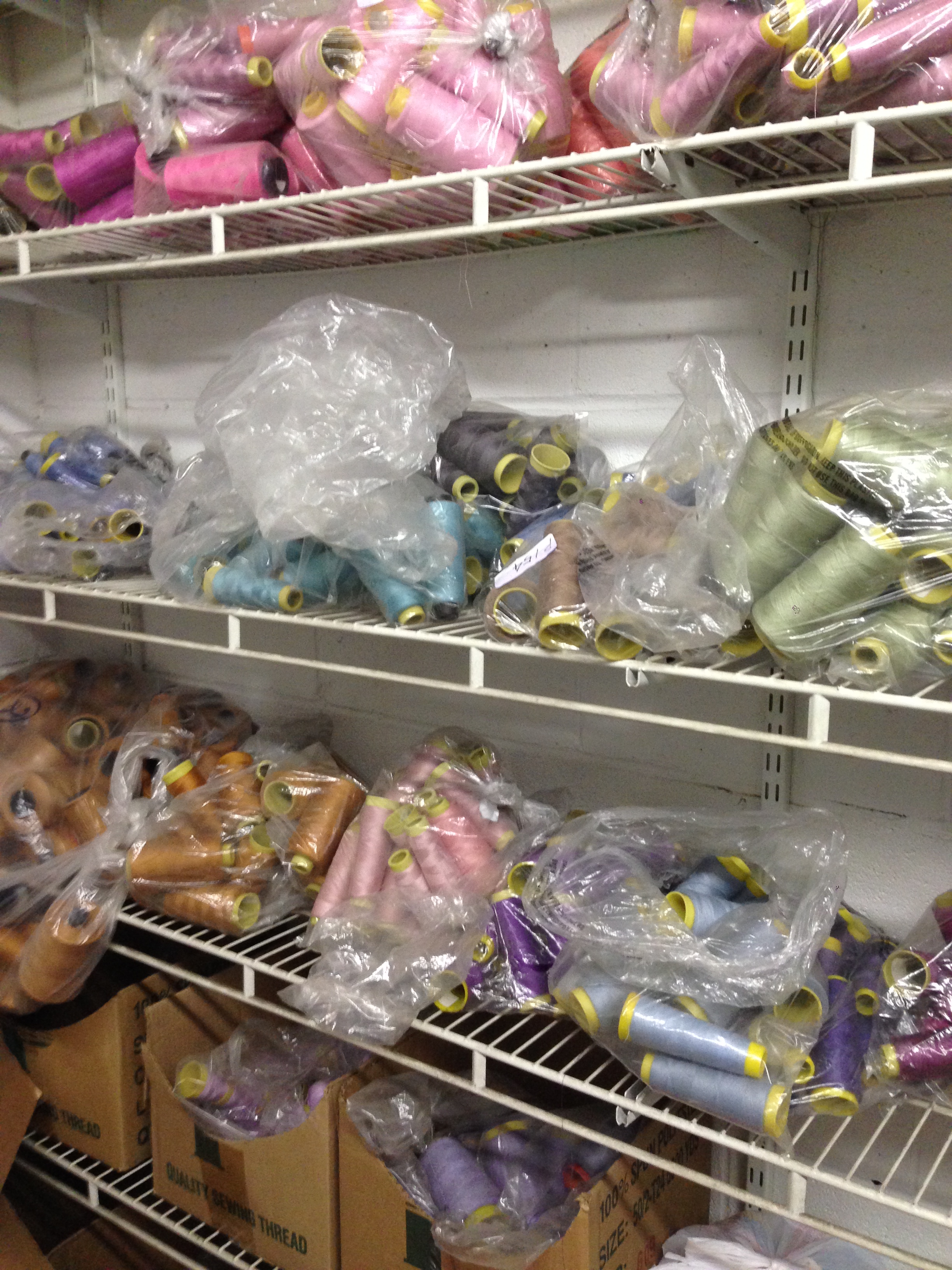 3. What inspired your latest collection?
I love Japanese pattern making techniques and bows. I took basic blocks and really deconstructed a lot of the pieces to add copious amounts of draping and Corinne's signature bow look. I love the idea of investing in one piece and being able to wear it multiple ways or according to your style preference. Fall 2015 was all about versatility and draping. Love draping!
4. Who are your biggest style inspirations?
I love Unconscious Style, of course, but most of my inspiration comes from street style of both men and women. It's funny because I've had men ask me if Corinne is unisex since some of the styles are boxier.
5. What advice would you give women who want to get into the fashion industry?
Learn everything you can about the industry. Start by interning because that's the best way to have accessible information about whatever you're interested in whether it is to become a sales rep, an editor, fashion designer, or a business owner. And, work really hard. When my friends were out partying and having fun, I was taking pattern making classes and sewing classes because I wanted to learn everything I could about the fashion industry. Hard work will always pay off later.
6. What are you looking forward to in the future with Corinne, what are your goals for the future?
After owning a factory in LA for almost 4 years and competing with factories in Mexico and China (which by the way can't be done), it made me want to bring back businesses to the USA. I'm currently doing the production myself in my small studio, but eventually want to be able to hire employees and really build a company where the employees are valued as assets, kind of like Google but for fashion. I also want Corinne to be a brand people associate with quality and craftsmanship. Most companies buy fabric made in China but I make an conscious effort to have a minimal footprint so my fabric is even made in the USA. It costs more and I make less of a profit margin but in the end, I know the customer knows what they like and will come back to Corinne every season.