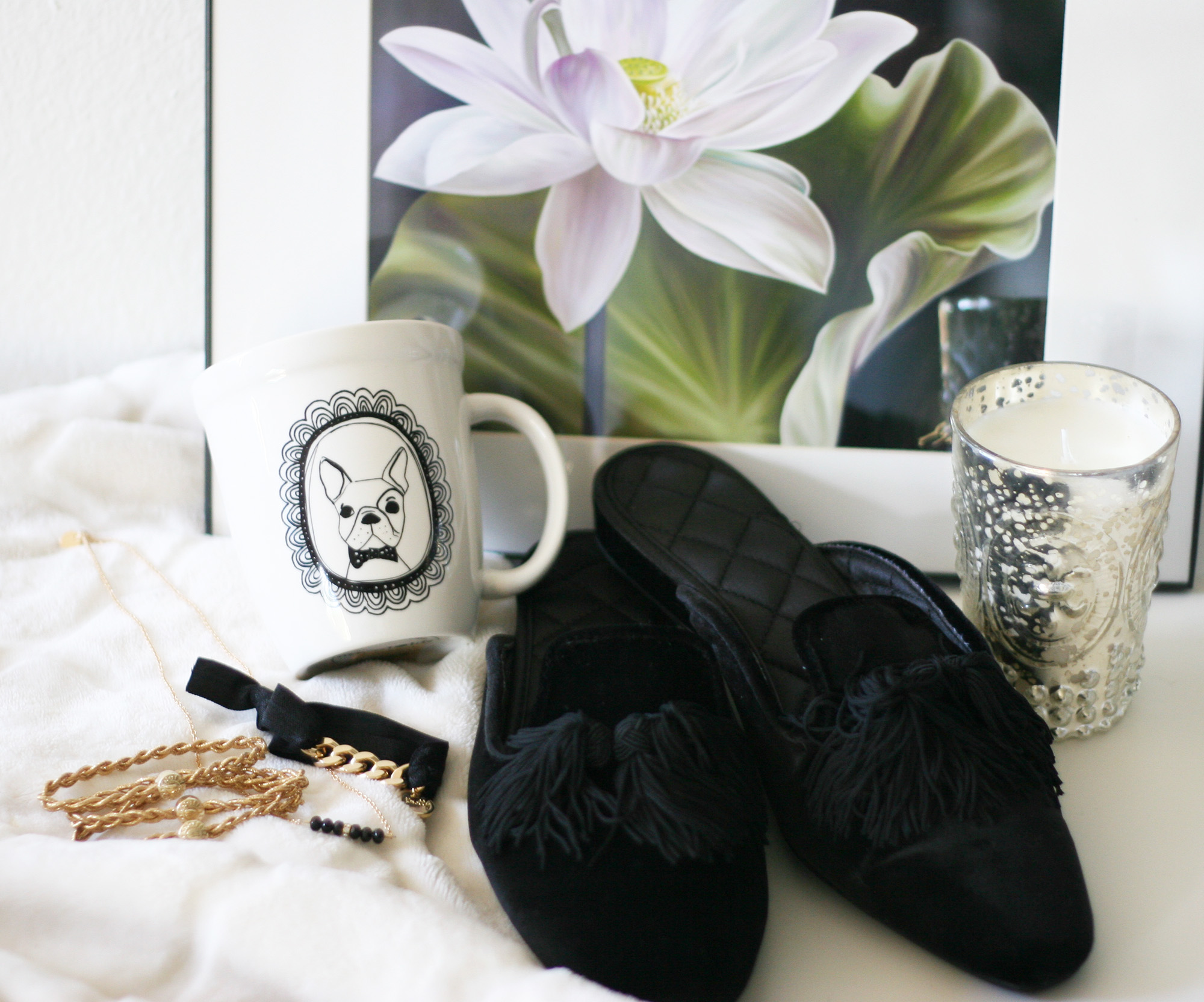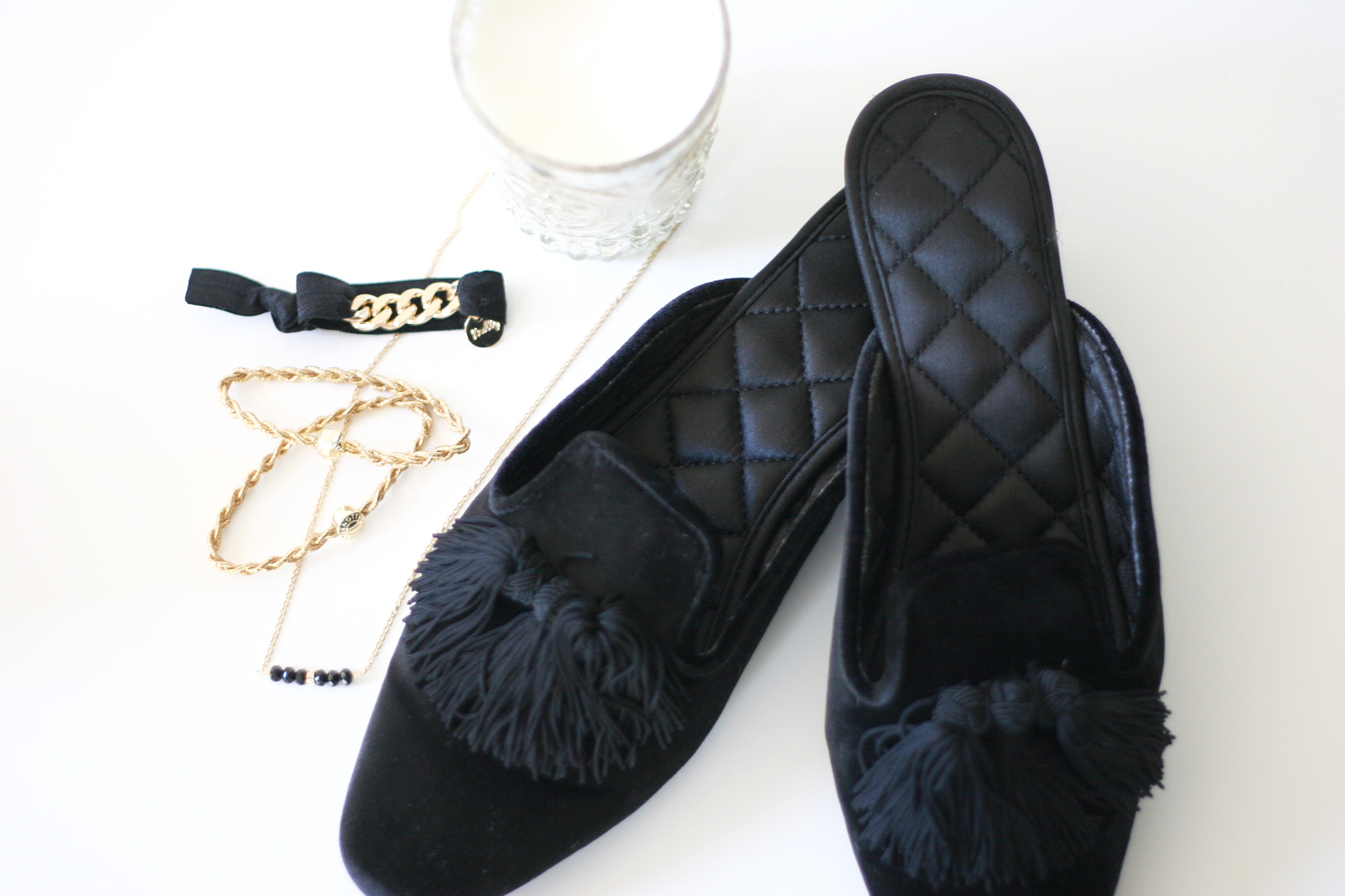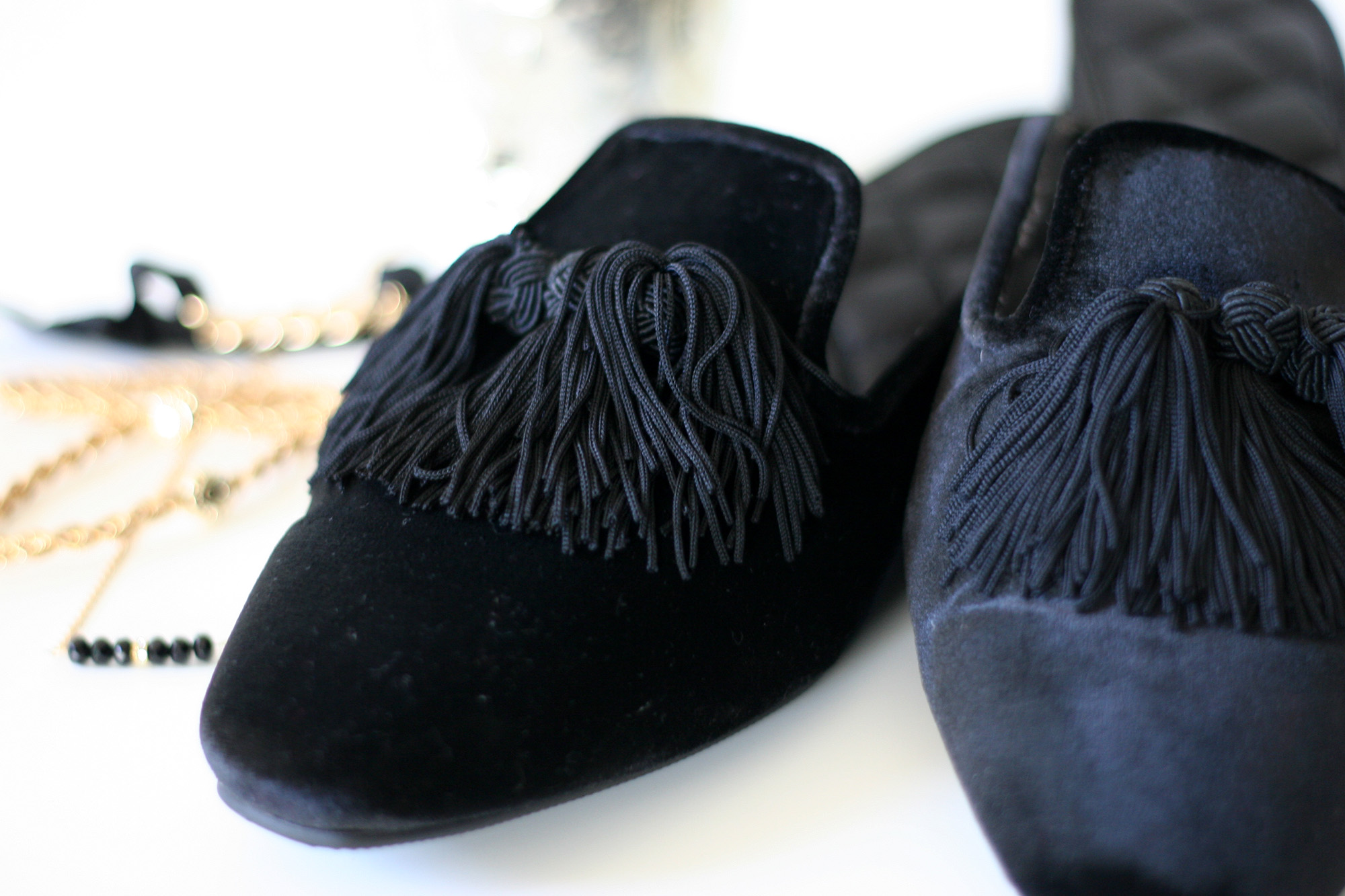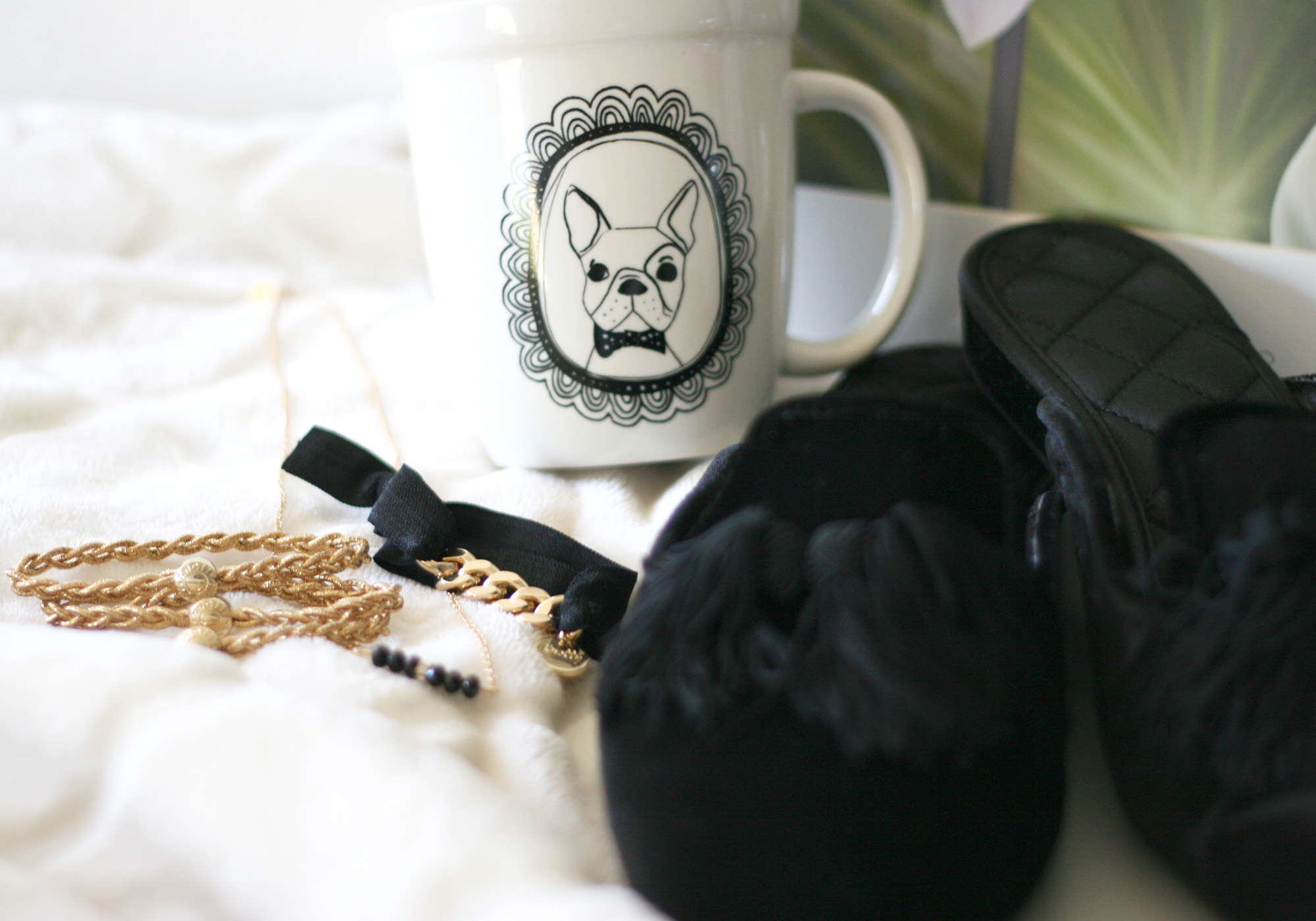 Struggling with what to get your girlfriend, friends, cousins, aunts, mother this year for Christmas? Don't worry we have all been there. I'm huge on giving thoughtful gifts that not only come from the heart but show that you've listened and most importantly remembered. Those few times you go out shopping with a friend and she exclaims how she adores that one humorous Ryan Gosling book or those pair of socks that look so comfy. Those are the moments when I immediately move to my phone and jot ideas down. You never know when you'll need some gifting inspiration (even if its only July).
I've curated a few special pieces thanks to some of my favorite local brands to give you a gift of a relaxing evening in for that special someone in your life. What I enjoy doing is purchasing one bigger gift and finding little things to support it. Here's what you'll find in my gift bag:
- LMN Luxe Me Now Slippers: In this case these LMN Luxe slippers are my new favorites. I'm a fan of mules and smoking slippers so when I came across this brand on Instagram I knew I had to get a pair. They are extremely comfortable (with memory foam soles) and are fashionable enough to wear outside (which I definitely already have done).
- Knotty Jewelry: From there I grabbed a few pieces of fun jewelry and hair pieces from Knotty, a hair jewelry company that specializes in making adorable hairbands that you can actually leave on your wrist and it won't throw off your entire outfit.
- Francesca's Collections Mug: Another perfect piece for an evening in is a cute mug, in this case I have one with a Frenchie on it since I am obsessed with my dog, but one with a cute phrase is the perfect packaging for your new jewelry pieces.
- Barbara Eberhart Print: To polish off the gift I threw in a fun print perfect for a little nightstand accent.
Throw in some nail polish and a candle for fun stocking stuffers and your christmas shopping is complete!
I also highly recommend shopping small and local for your Christmas gifts, there's nothing like spreading Christmas cheer to the little guys in this big retail world.