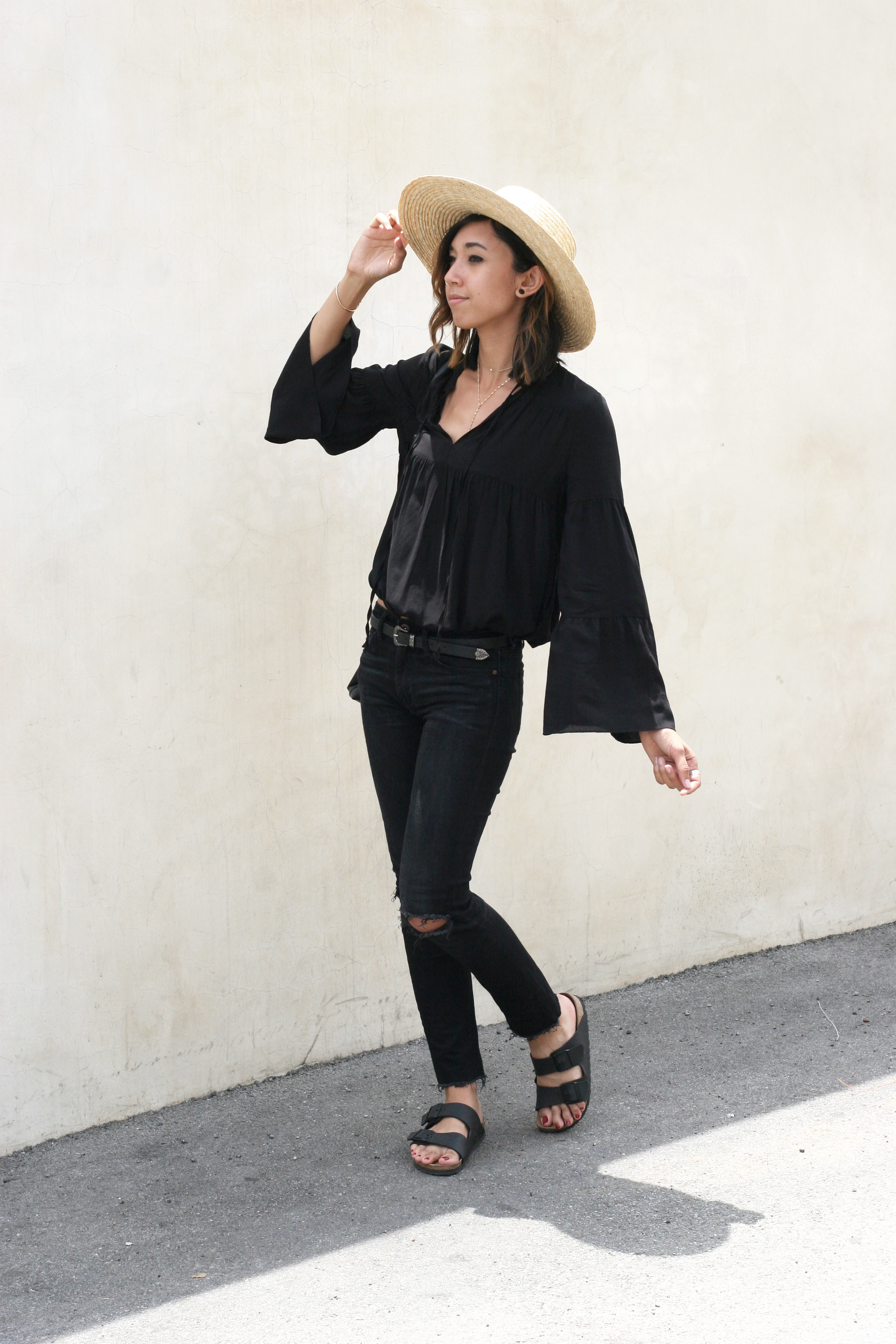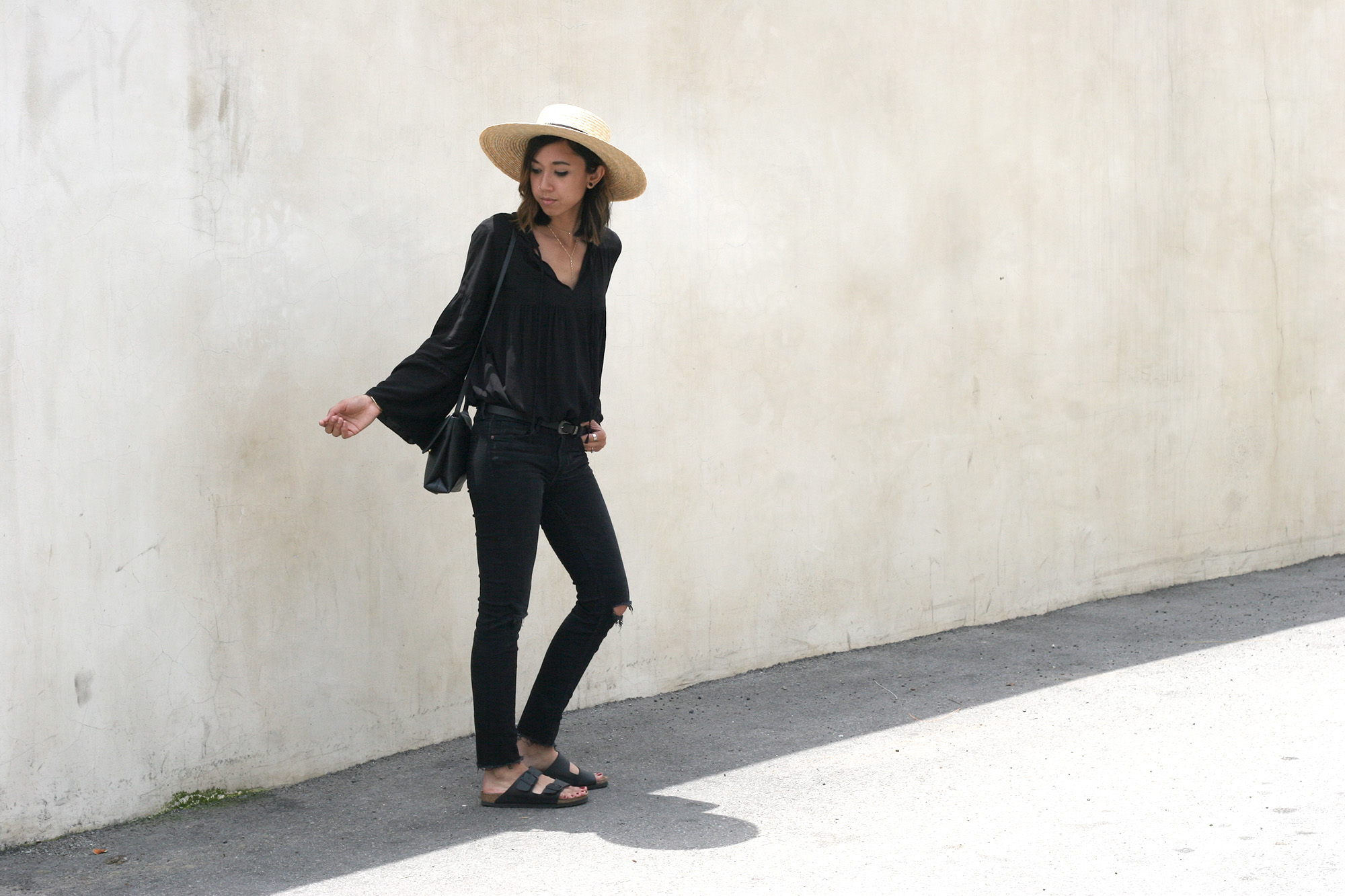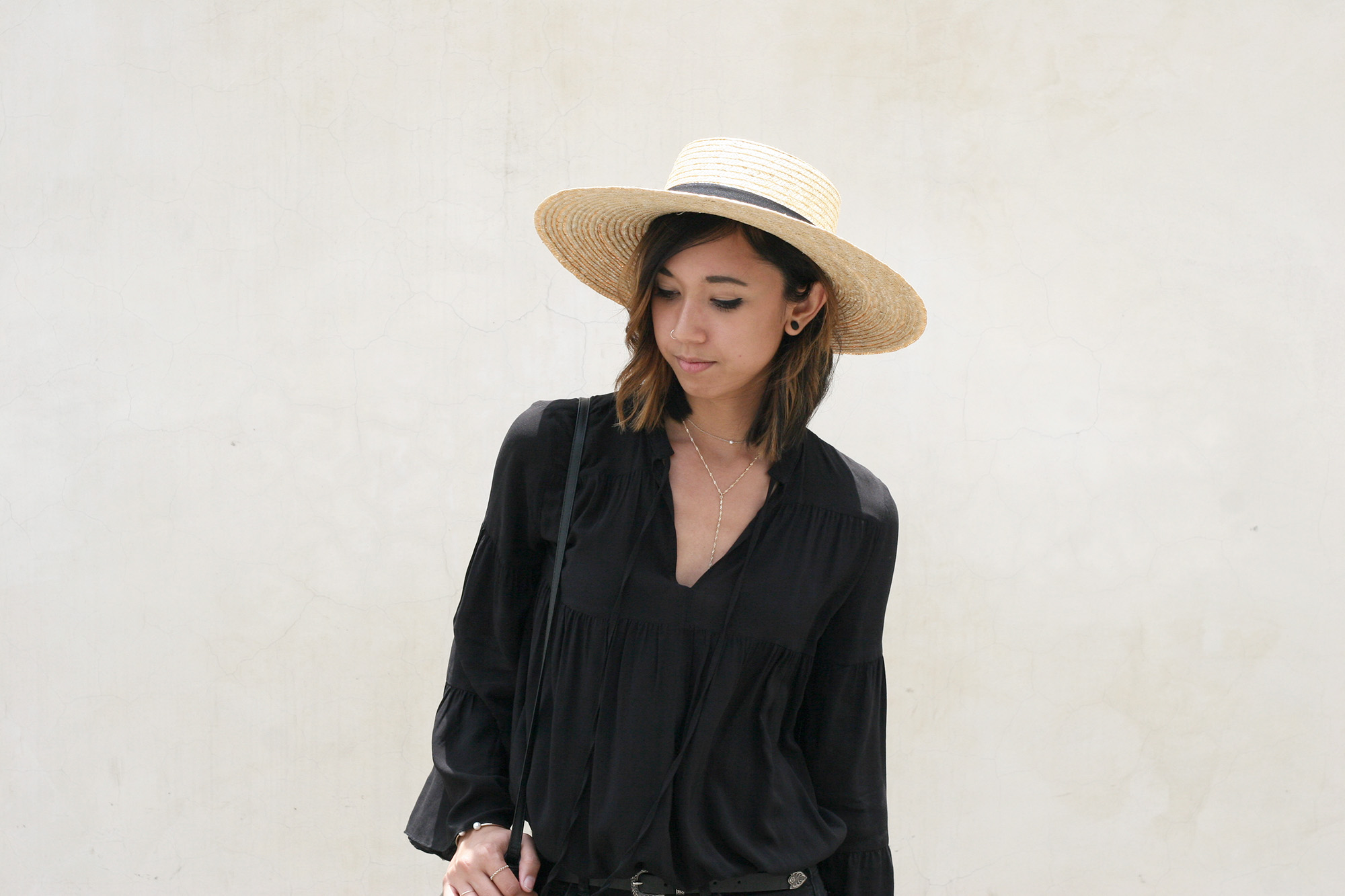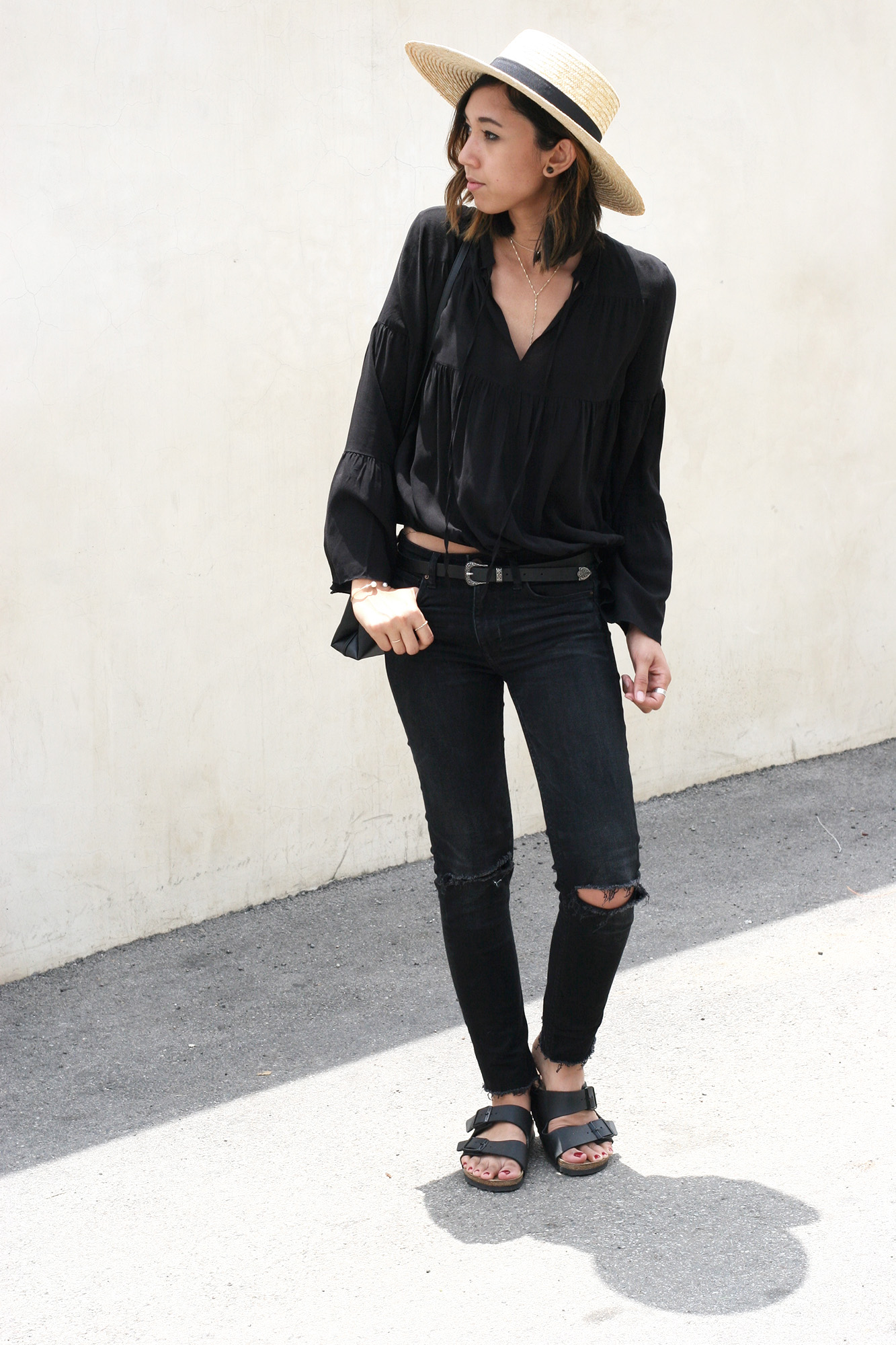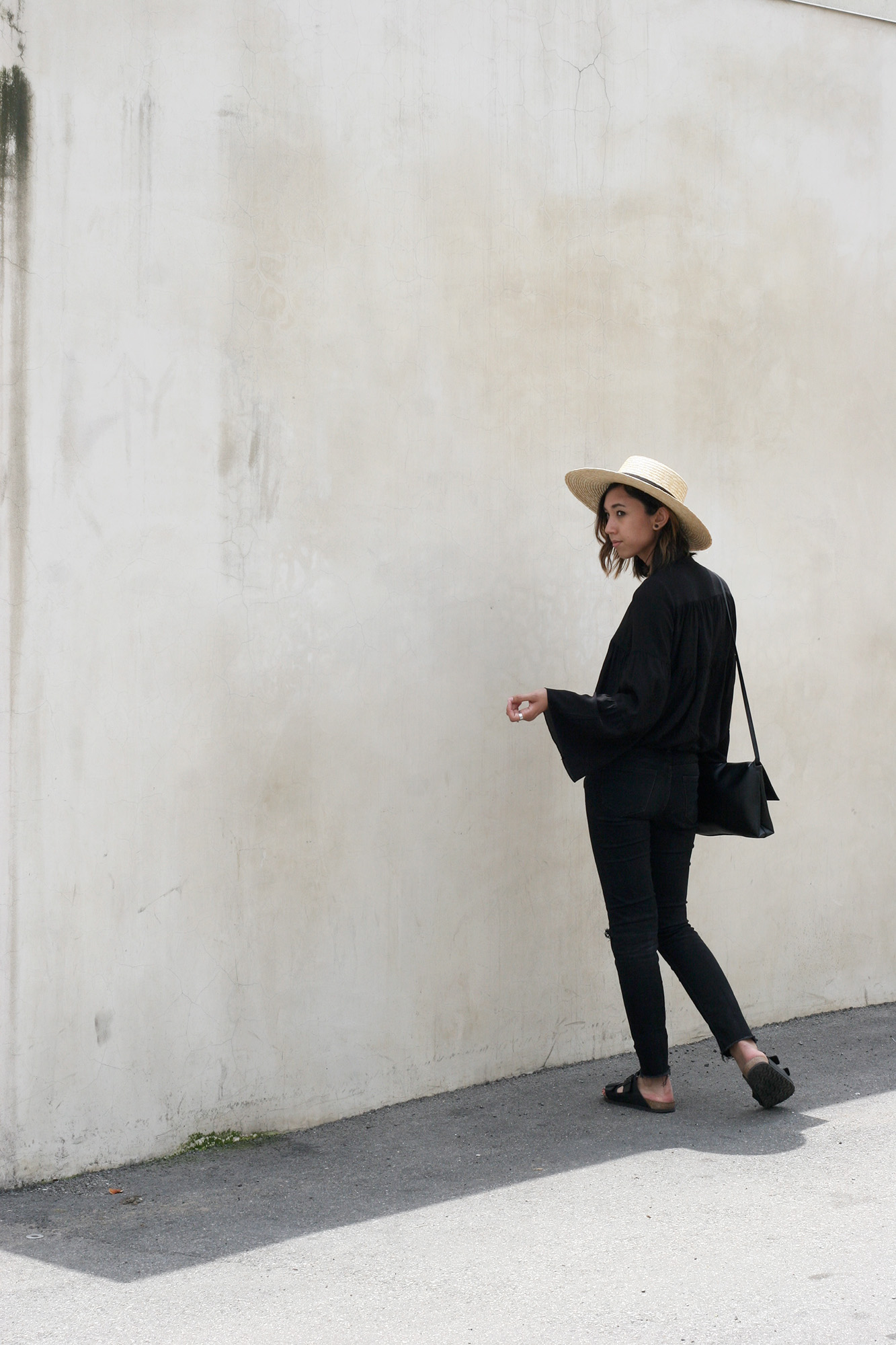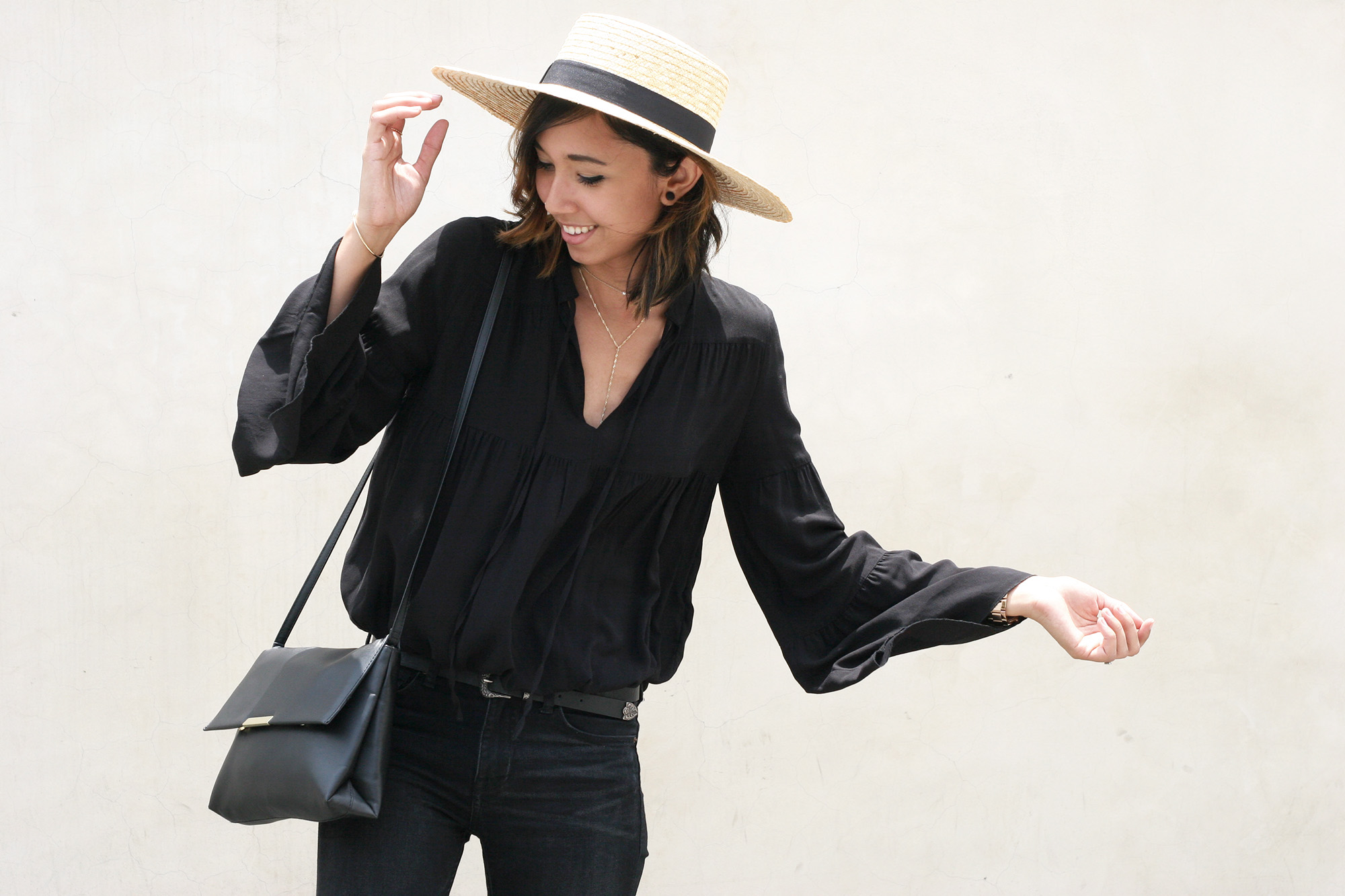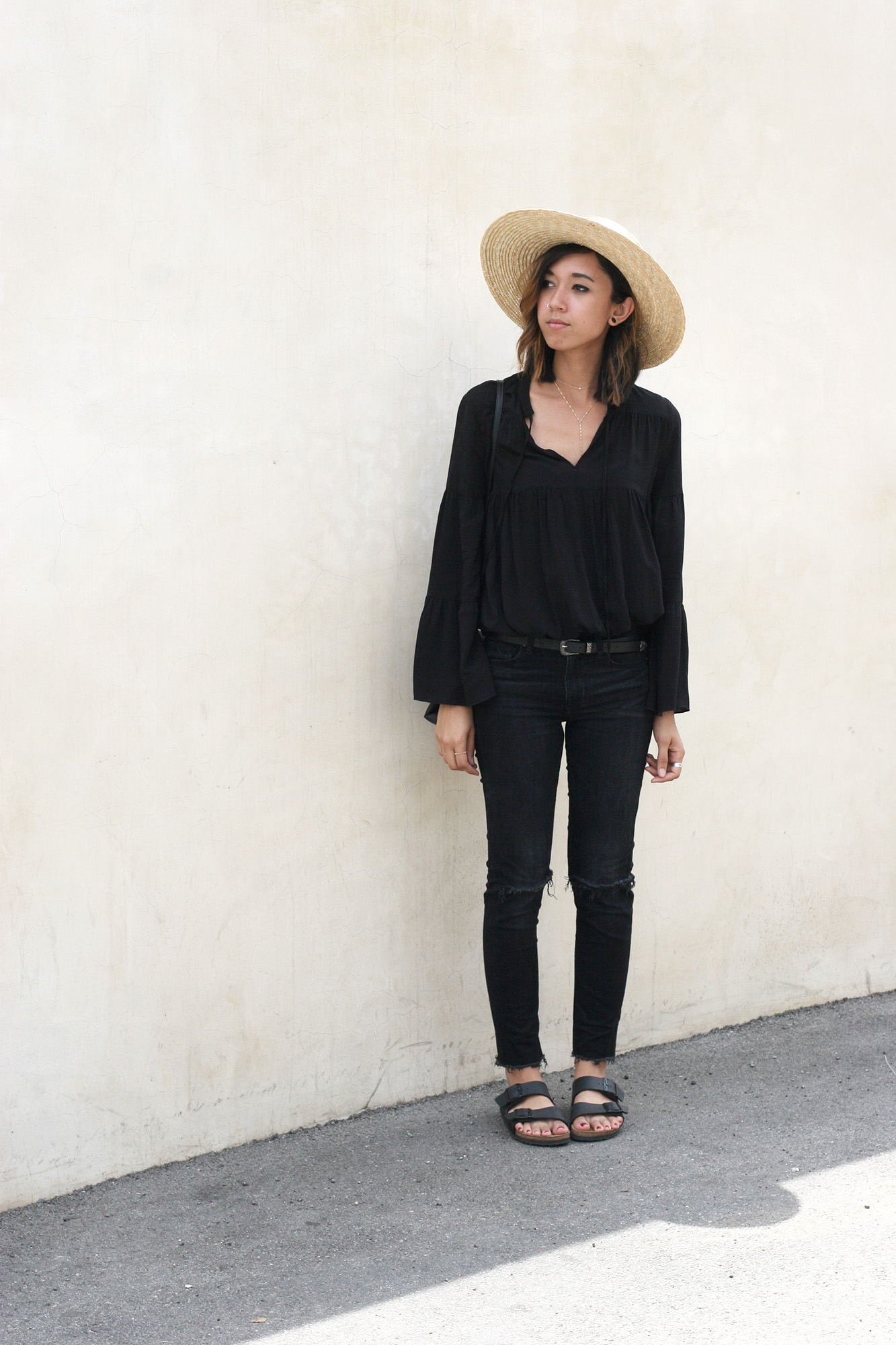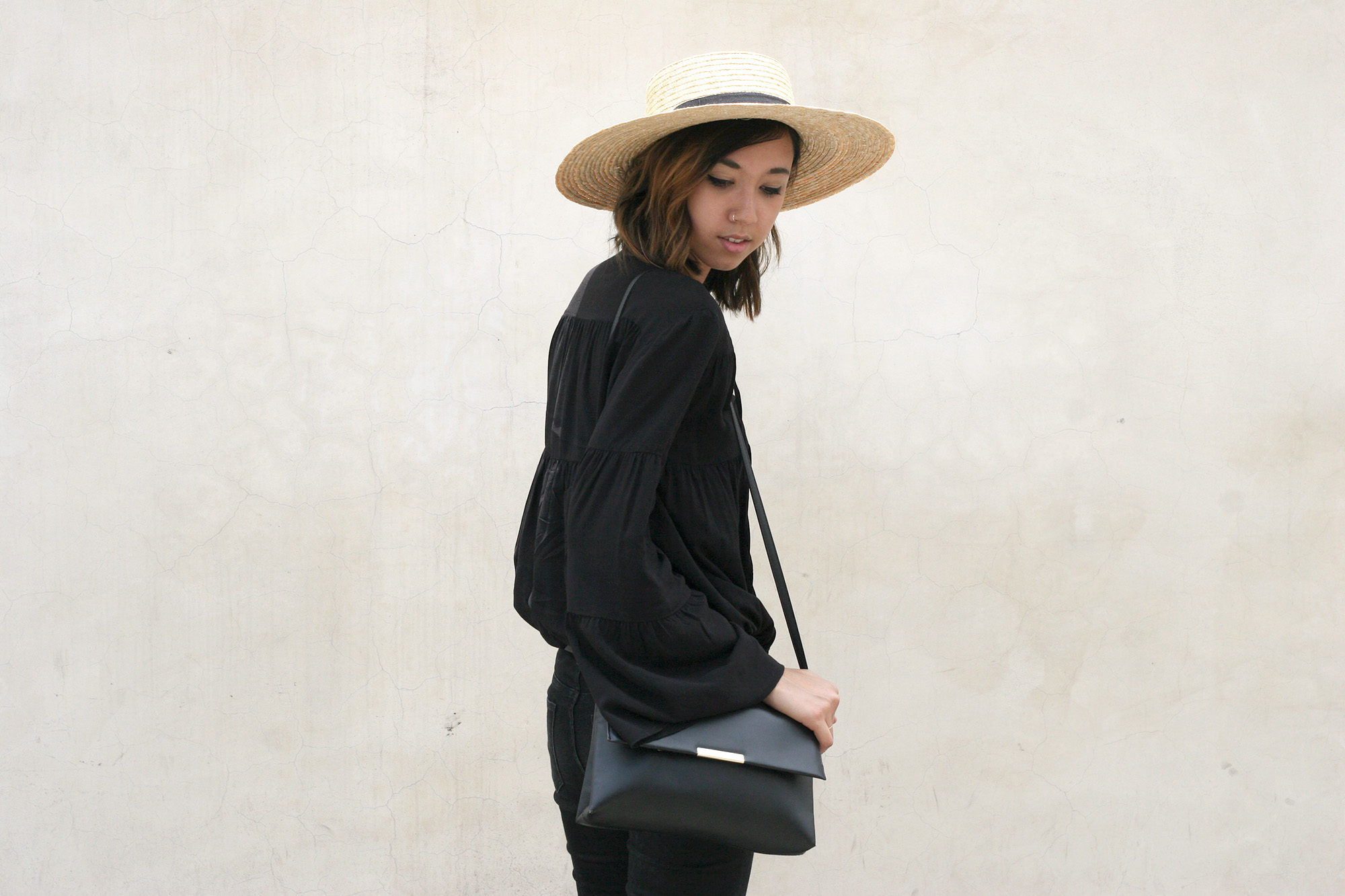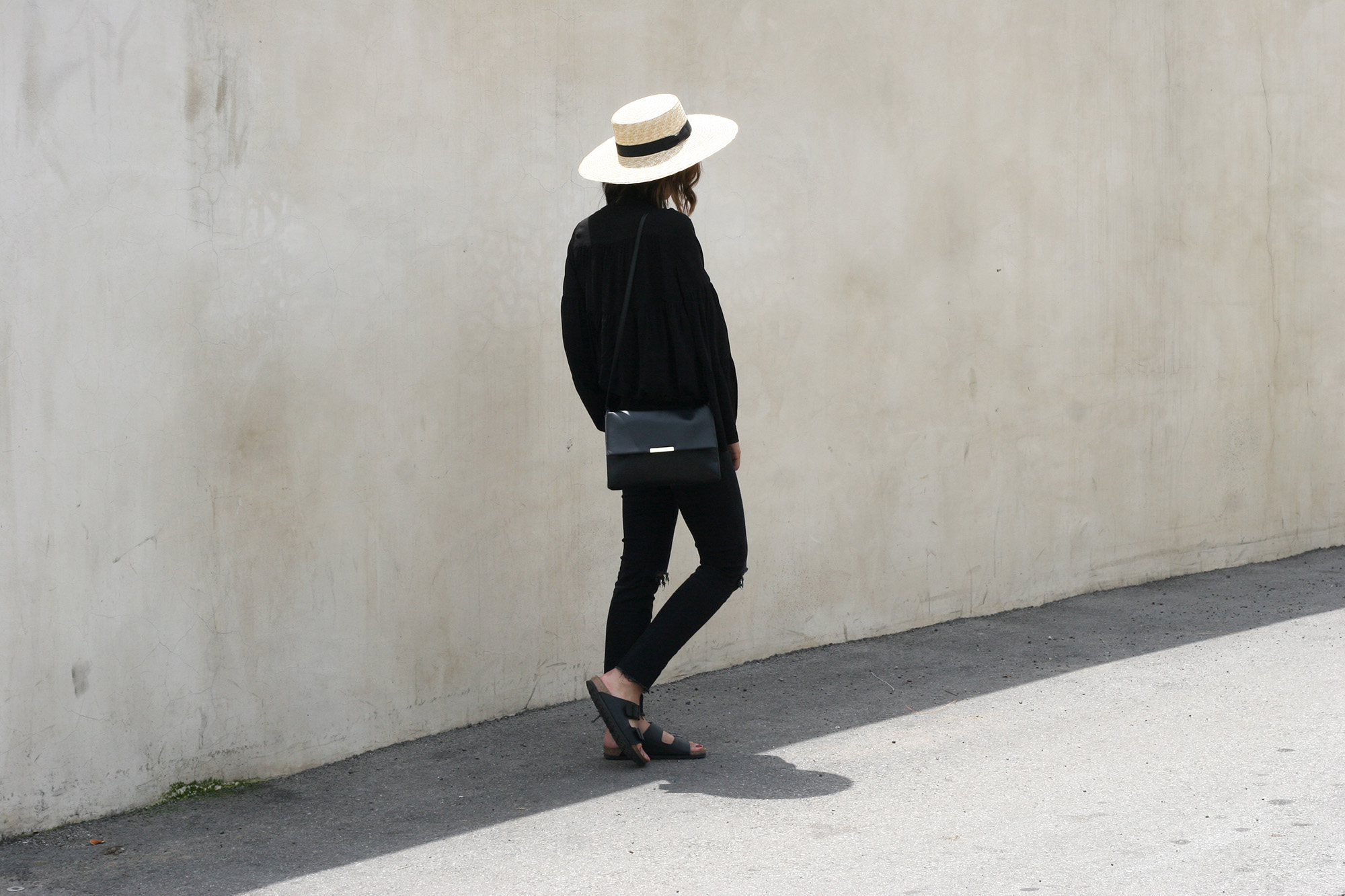 Blouse with Trumpet Sleeve – H&M | Raw Hem Black Denim Jeans – H&M | Spencer Wide Brim Boater Hat – Lack of Color (Need Supply Co.) | Arizona Black Sandals – Birkenstock | Pearl Choker – ASOS | Simple Body Chain – ASOS
This trumpet (or bell sleeve as I like to call it) blouse is giving me life right now. I've already worn it twice in one week (that's unheard of for me). I grabbed this Trumpet Sleeve Blouse from H&M, and there were a few things drew me to it: first was the sleeves, second was the unique structure, third v-neck, and fourth was the elastic bottom that hits right at the hips. I have to say this is one of those items that I can throw on with various bottoms, under overalls, with culottes, etc and feel as if I'm wearing a different blouse every time. I have an issue with purchasing and wearing statement tops considering most of the time it seems so obvious when you wear them again. Not the case with this little number.
I easily paired it with my frayed hem denim jeans (also H&M) and included a little color and resort style with my Lack of Color Spencer Wide Brimmed Boater. For once I also was in LA without the temperature being over 80 degrees, hence for me taking advantage of an all black outfit. I'm also playing around with my jewelry and really learning how to accessorize. I grabbed this body chain and choker from ASOS and they are the perfect additions to any low neck tops you own. I love how versatile they are and the choker has just the amount of spunk without looking like I'm wearing a dog collar.