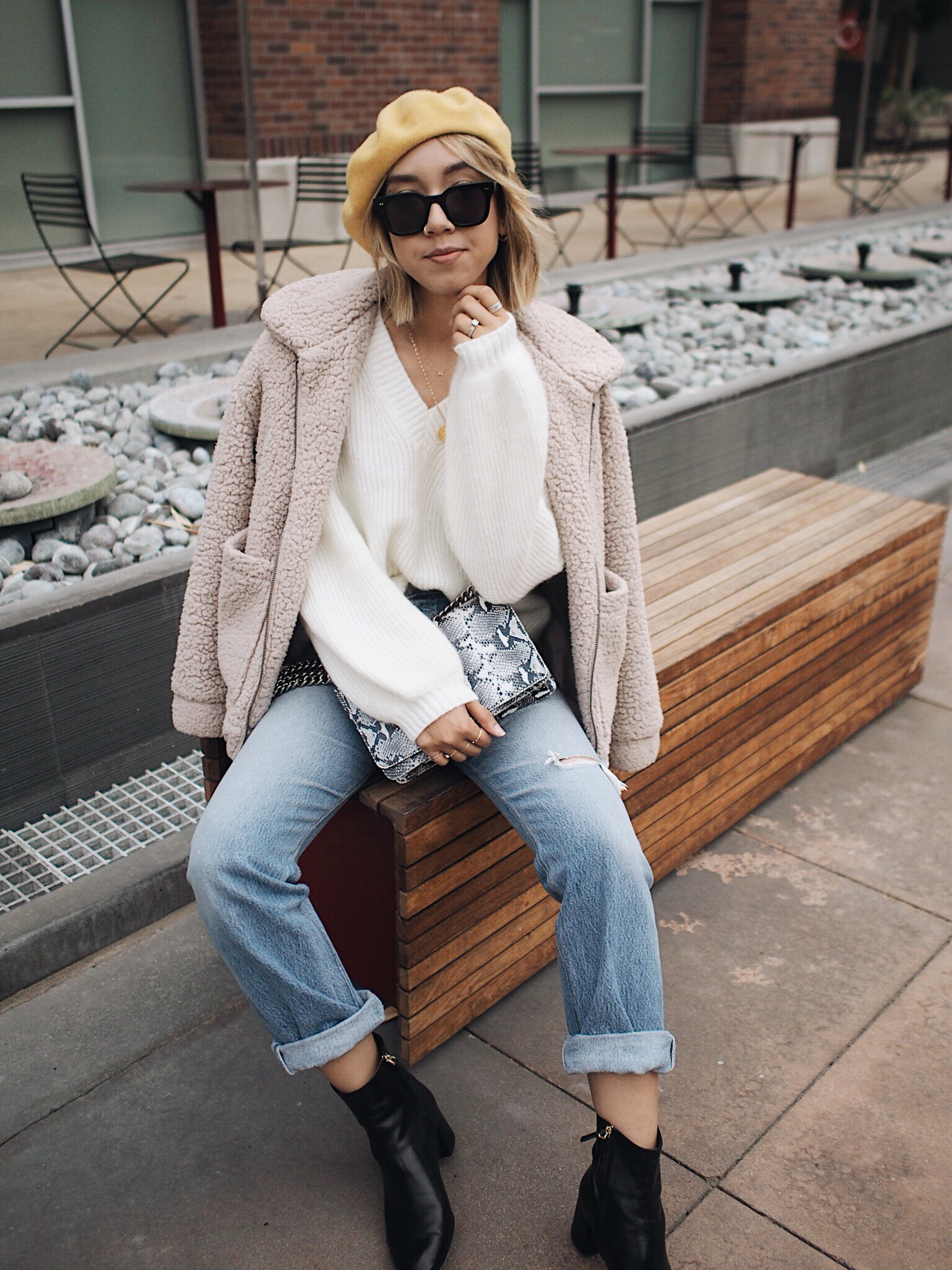 Mohair-blend Sweater – H&M | Ultra High Rise Levis – Re/Done | Teddy Bear Coat – Native Youth | Corsa Boot – MGemi | The Chain Bag – Naked Vice | Du Jour Mustard Beret – Free People |

You can't deny that Teddy Bear Coats are the must have for winter. Last year there was a particular H&M teddy bear coat that everyone wanted their hands on. This year it's shifted slightly to the oh so Instagramable and coveted I.AM.GIA teddy bear coat. Either way, these coats are cozy, trendy, and can be worn in a multitude of ways. Sitting at my desk all day at work, I like wearing comfortable coats I can move in when our office is super cold in the mornings. These kind of coats have a lot of give and make it easy to be able to type and maneuver around. Only downside is that I sometimes get too comfortable that I feel like falling asleep haha.
As it's also the New Year I wanted to touch a little bit on that as well. I know a lot of people are setting goals for themselves personally and professionally so I wanted to share a few of mine as well! It's already been a whirlwind of a year thus far, mainly because my husband and I are pulling the trigger on purchasing a home! Since we are located in Orange County we will have trouble finding something within our price range but owning property has been something on our minds so we are super excited and nervous for this transition. While it's an exciting time, it does definitely damper a few plans I had on traveling but it's just one of those things that I'll have to strategize so we can still have that fun while also managing our money right. As for me professionally and with my blog I am really hoping to expand on video content, participating in more events, and overall creating more useful articles sharing new brands I come across, favorite places to shop or eat etc. Hopefully these align with what you guys are looking for as well!
I can't thank everyone enough for the years of support and for you guys having an interest in what I have to say! I have a feeling 2018 will be the greatest yet!
See above for my favorite Teddy Bear Coats that are out right now!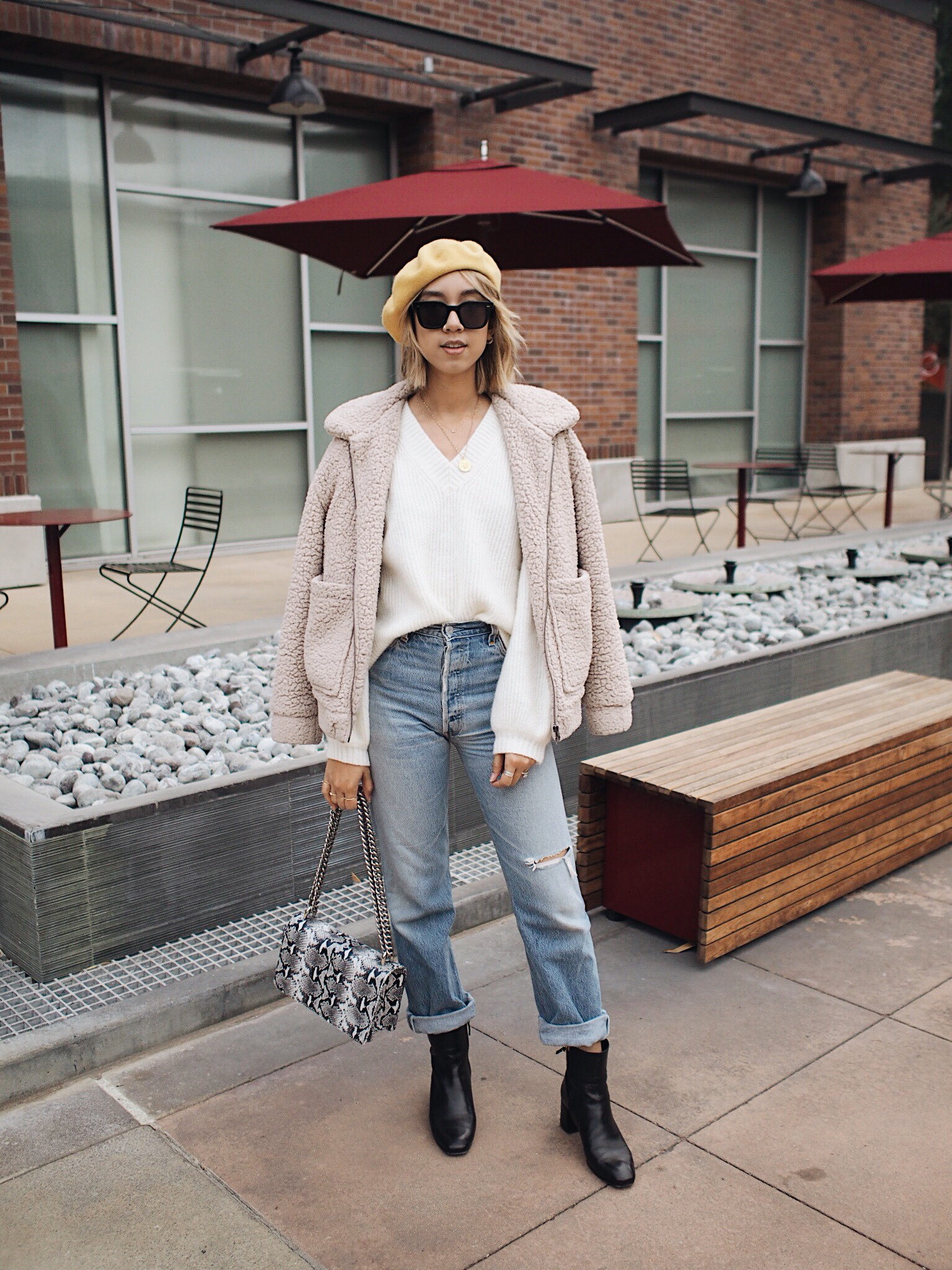 Outfit Ideas:
1. Plaid or checked trousers, white tshirt, heeled ankle boots, teddy bear coat.
2. Vintage Levis, v-neck chunky sweater, white sneakers, teddy bear coat.
3. Mini dress, black tights, over the knee boots, teddy bear coat.