New Years Eve is quickly approaching and I'm trying to make the transition from the hustle and bustle of the Holidays to what I'm going to do to bring in the new year! While I like to think I'm going to have a fun time going out with friends, let's be real, almost every other year I just sit around at home and watch the ball drop with family. There are a ton of things I'm looking forward to in 2018 and one of them is expanding my blog to cover new topics and get more in-depth with what my readers are looking for! In the meantime however here are a few easy new years eve outfits for any occasion!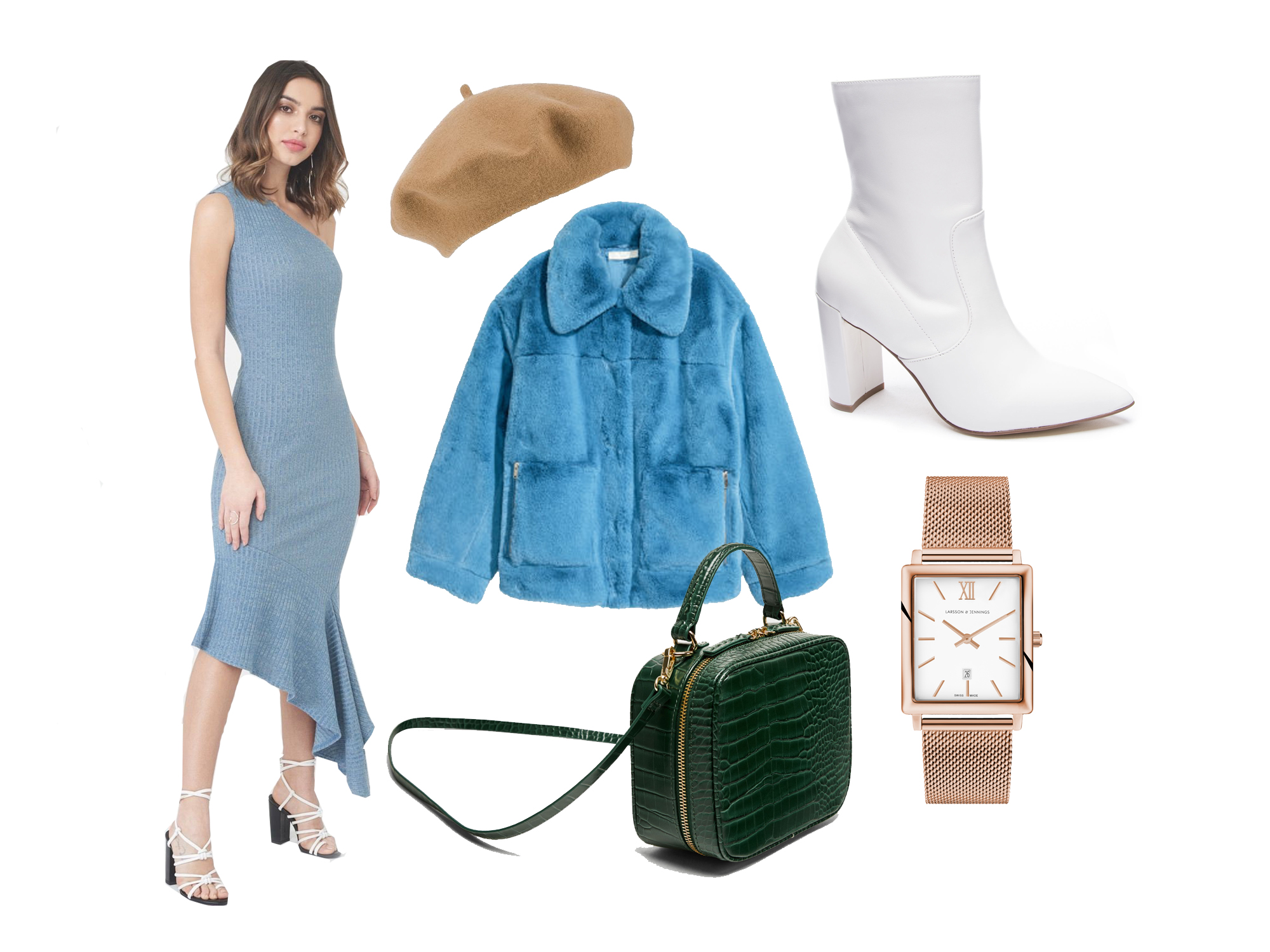 Romantic Dinner

Sometime's New Years plans mean a lovely evening out with family, friends or your significant other. One plan I'm considering is going out to a nice dinner and heading back in time to toast to the new year. For a New Years Eve out at dinner I'd suggest wearing a super sleek midi dress, some faux fur and a beret to add that romantic Parisian flair to your look.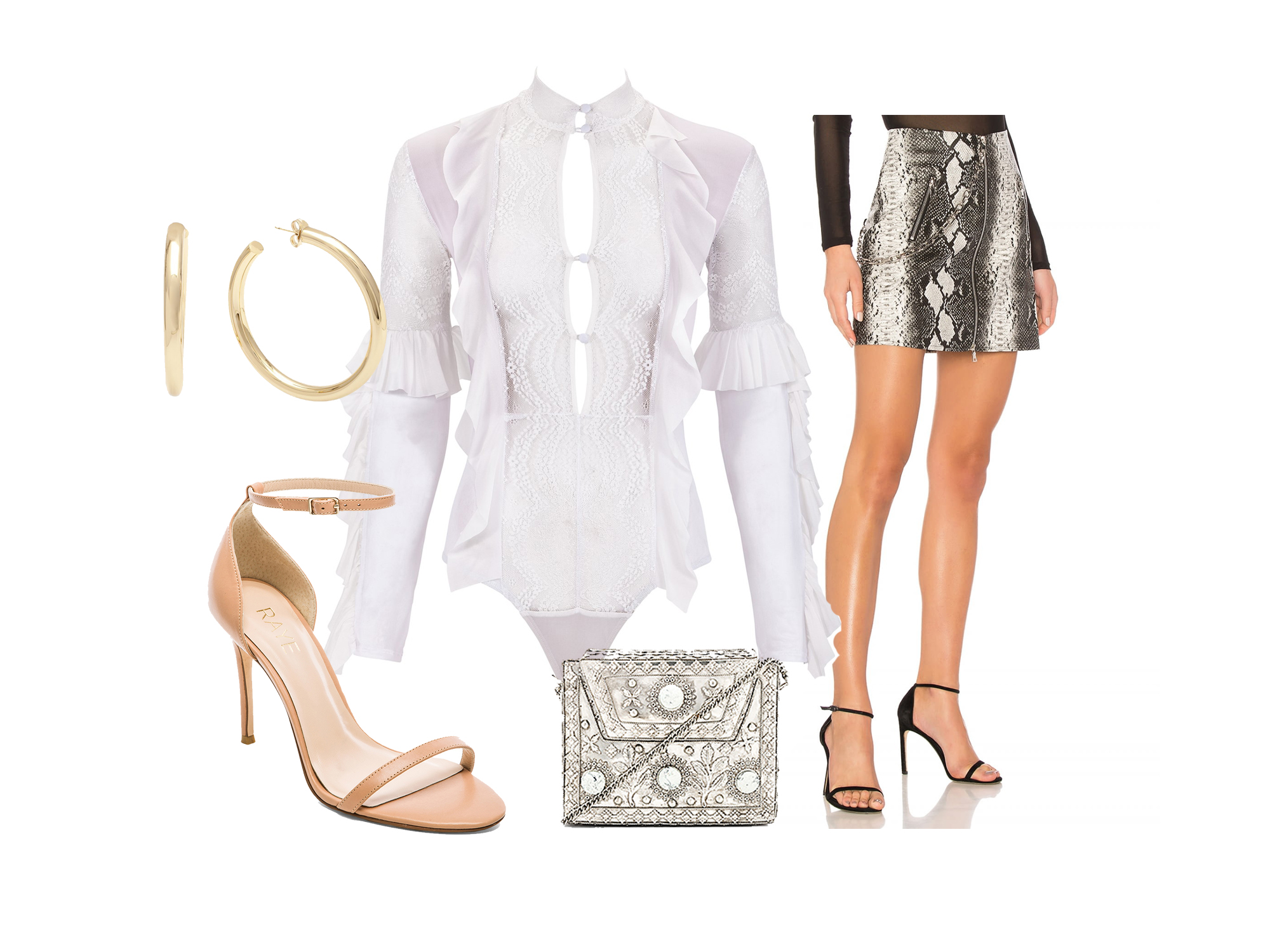 Going Out

On occasion I am really looking forward to going out whether to a cool bar or lounge and dance the night away with my friends. When it comes to dressing up one of my favorite things I've always enjoyed wearing is a bodysuit and skirt combination. This lace number by For Love and Lemons is stunning and will definitely draw some attention as you ring in the new year. Not to mention this faux snakeskin skirt by I.AM.GIA (love them) that brings a bit of an edge. Throw on some cute minimal heels and a small crossbody and you're bound to have a good time.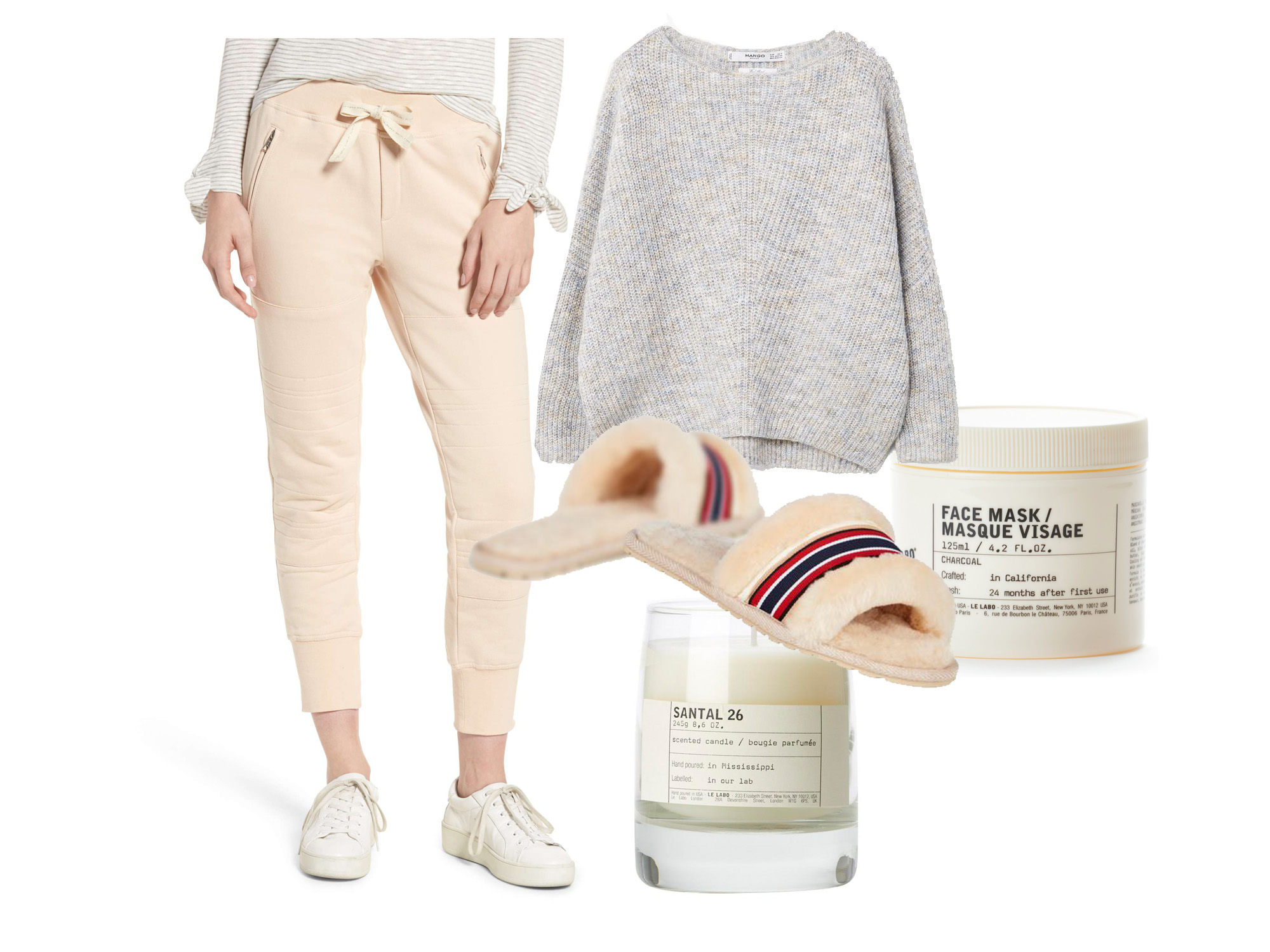 Staying In

Last but certainly not least on most people's New Years plans is staying in. In all honesty with all of the crazy things happening in the world there's nothing like hanging at home with a few loved ones, watching movies, playing games and eating finger foods. My usual plans consist of visiting my aunts house for just that and we always stick to more casual attire. A pair of joggers and an oversized sweater will definitely do the trick. End the evening with some face masks and champagne and you are good to go.