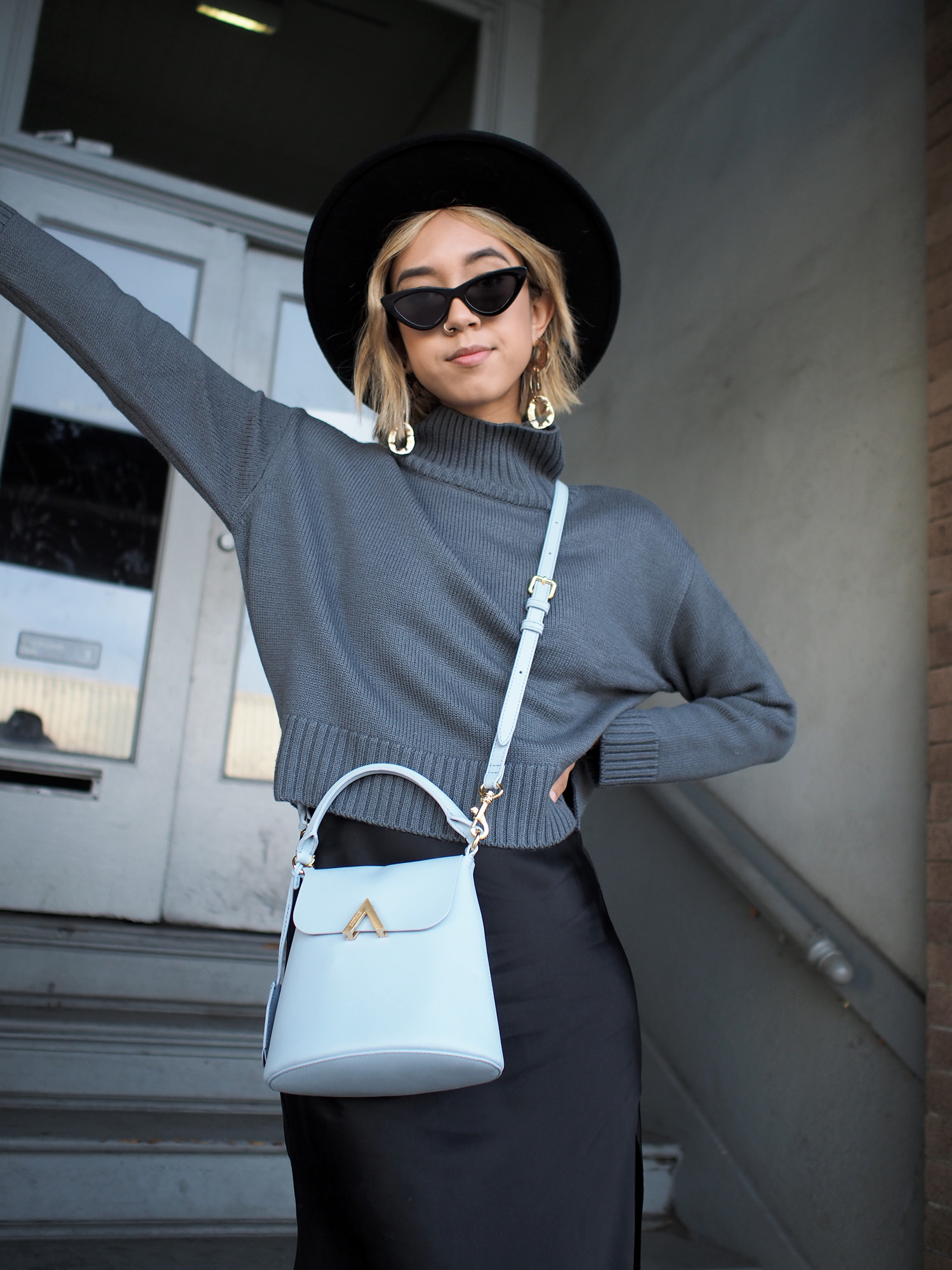 The Vina Turtle Neck – Siizu | Silk Slip Dress – Siizu | Sheer Socks – TopShop (Similar) | The Editor Heel (Navy) – Everlane | The Last Lolita Sunglasses – Le Specs x Adam Selman | Bell Shoulder Bag in Fog – Esemble | LAYIA Trilogy Dangle Earrings – The Hexad
I had the pleasure of being introduced to a new eco friendly clothing brand called Siizu. I love when a brand has a clear vision along with something they stand behind so working alongside Siizu to style these pieces was something I really enjoyed doing. Siizu's philosophy is simple, they design high quality apparel made with sustainable manufacturing practices directly to the consumer at an affordable price point. Fabrics are 100% organic and eco-friendly throughout their entire line of clothing. Designers are conscious of waste and create designs and patterns to utilize an entire fabrics potential creating minimal waste.
There are a lot of things I love about eco friendly and sustainable clothing brands but the big one is the attention to detail and the quality of the pieces. By committing to this type of production practice brands are able to think more consciously about what they are making and ensuring it is exactly what consumers would want to buy. I am all about putting forward money for great basic pieces and Siizu is no exception. For this look I paired their silk slip dress underneath their Vina Turtleneck Sweater. I have to say this is the BEST silk slip dress I have yet to find. It is so feminine and sexy and lays perfectly on your hips to create a great hourglass silhouette. The sweater also hits perfectly at your waistline and has a great neckline that isn't restricting. I decided to add an additional femme touch with sheer socks, pointed suede midi heels and a powder blue handbag.