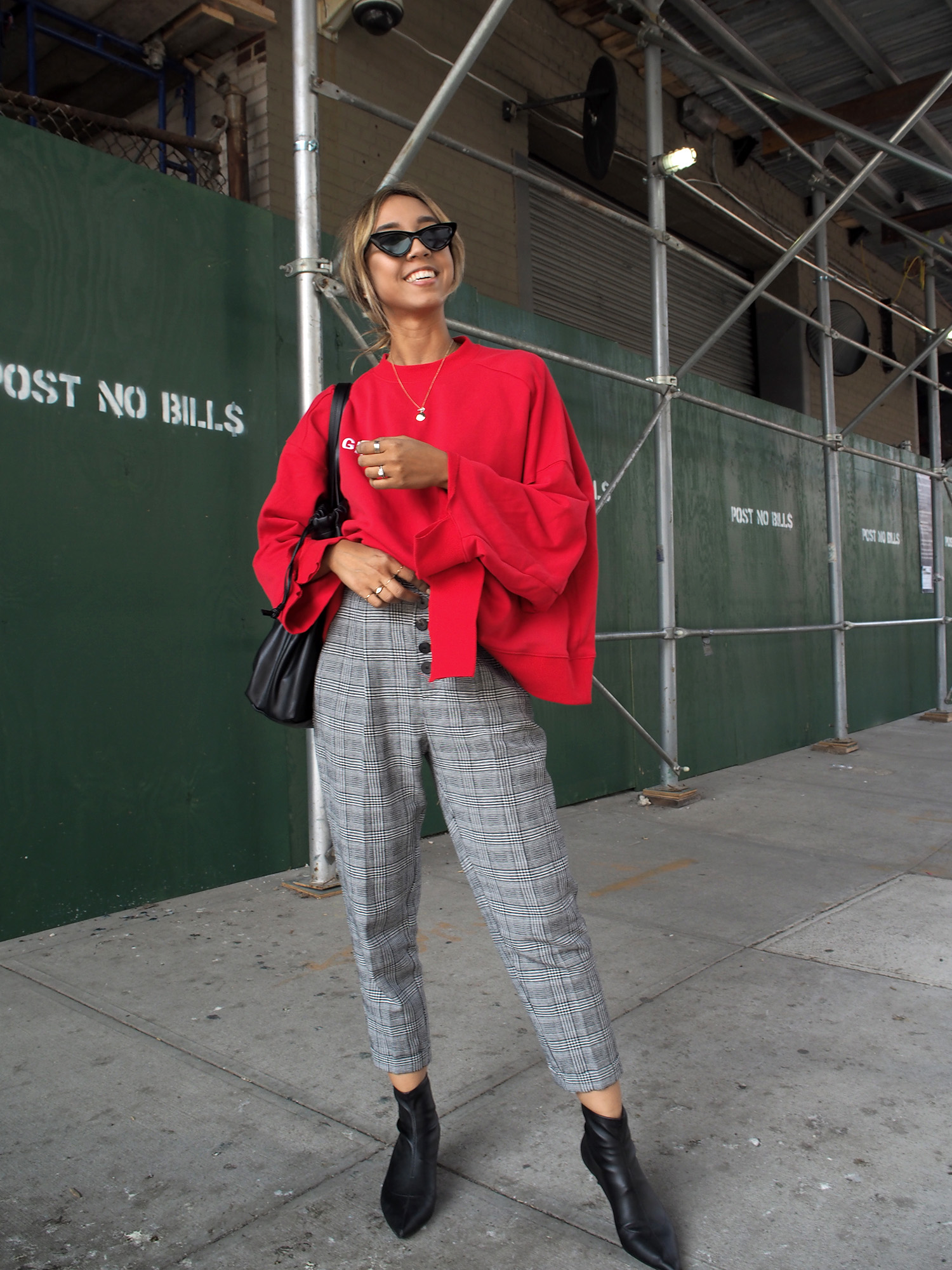 Sofia Jumper Red – I.AM.GIA | Prince of Whales Trousers – Mango | Sock Mid Heel – Zara (Similar) | Dessie Tote – French Connection | Last Lolita Sunglasses – Le Specs x Adam Selman |
I had such an amazing time at NYFW SS18 this year. I feel like every year I learn a little bit more from the year prior. Although I had an amazing time it was definitely a short compact trip that was packed with activity. I always wish I could be in New York just a little bit longer but alas, I'll make sure to extend my trip in February! There are a ton of mixed reviews from bloggers that I hear about Fashion Week and I definitely agree that it's not for everyone. I had at least 2 or 3 anxiety attacks that luckily I was able to manage without alarm but there is something about hustle and bustle that I can't stay away from. What I realized was that my favorite part of fashion week is of course, the fashion, attending shows and getting dressed up (duh). One of the things I am still challenged with is mingling with the crowd. Luckily I was able to travel with 2 of my really good friends as well as met some extremely sweet kind hearted women in the industry however it can still be intimidating. My advice to anyone who is itching to go is to focus on getting into events you truly want to attend and focus the remainder of your time having fun, getting to know people you may not ever see regularly (long distance IG friends) and make time to just have fun, whether it's going to museums, trying new restaurants or just having a drink at the end of the evening.
What you'll find in the remainder of the post are my looks I wore during the week as well as where we stayed with was the incredible Hotel 50 Bowery!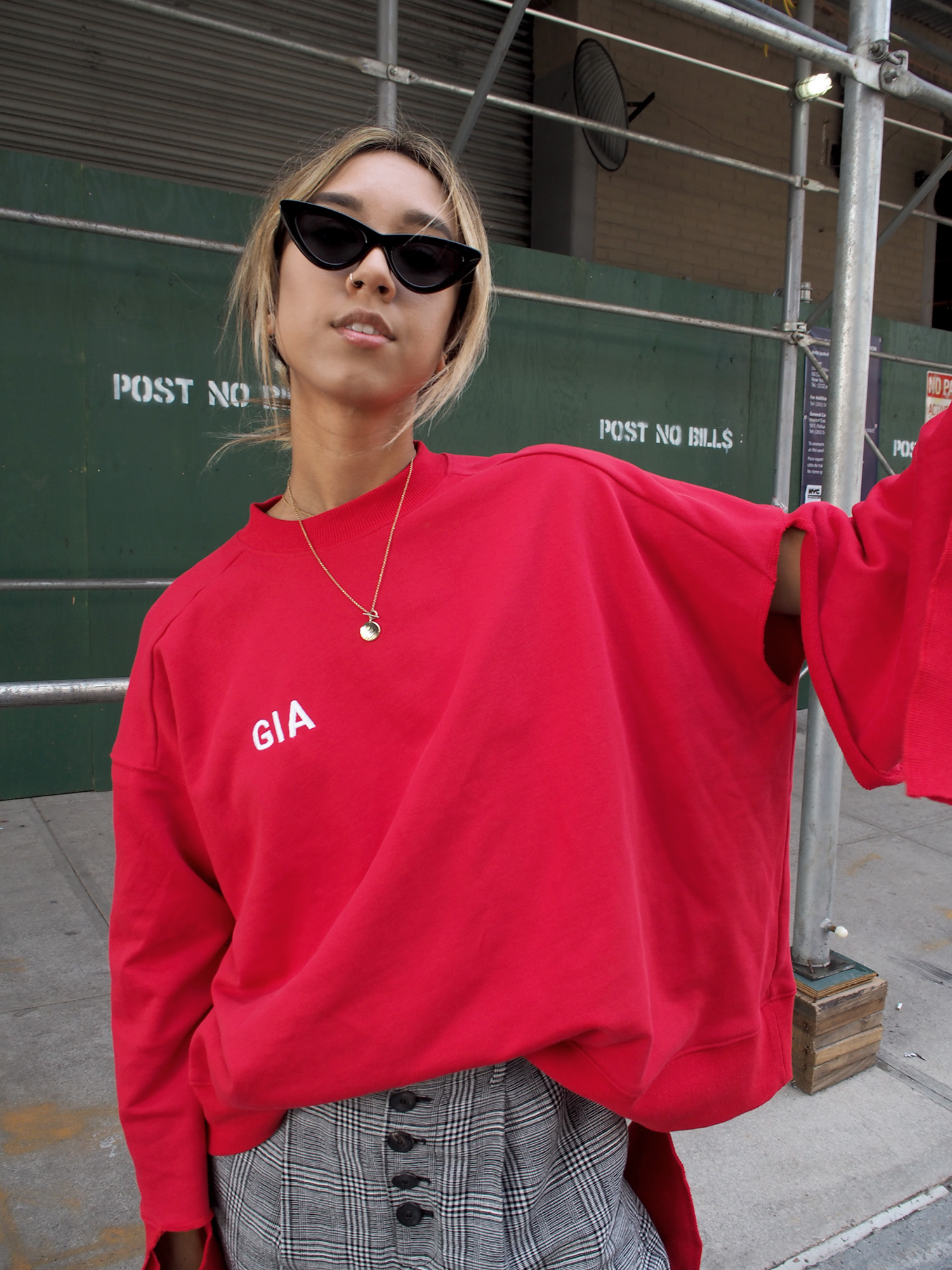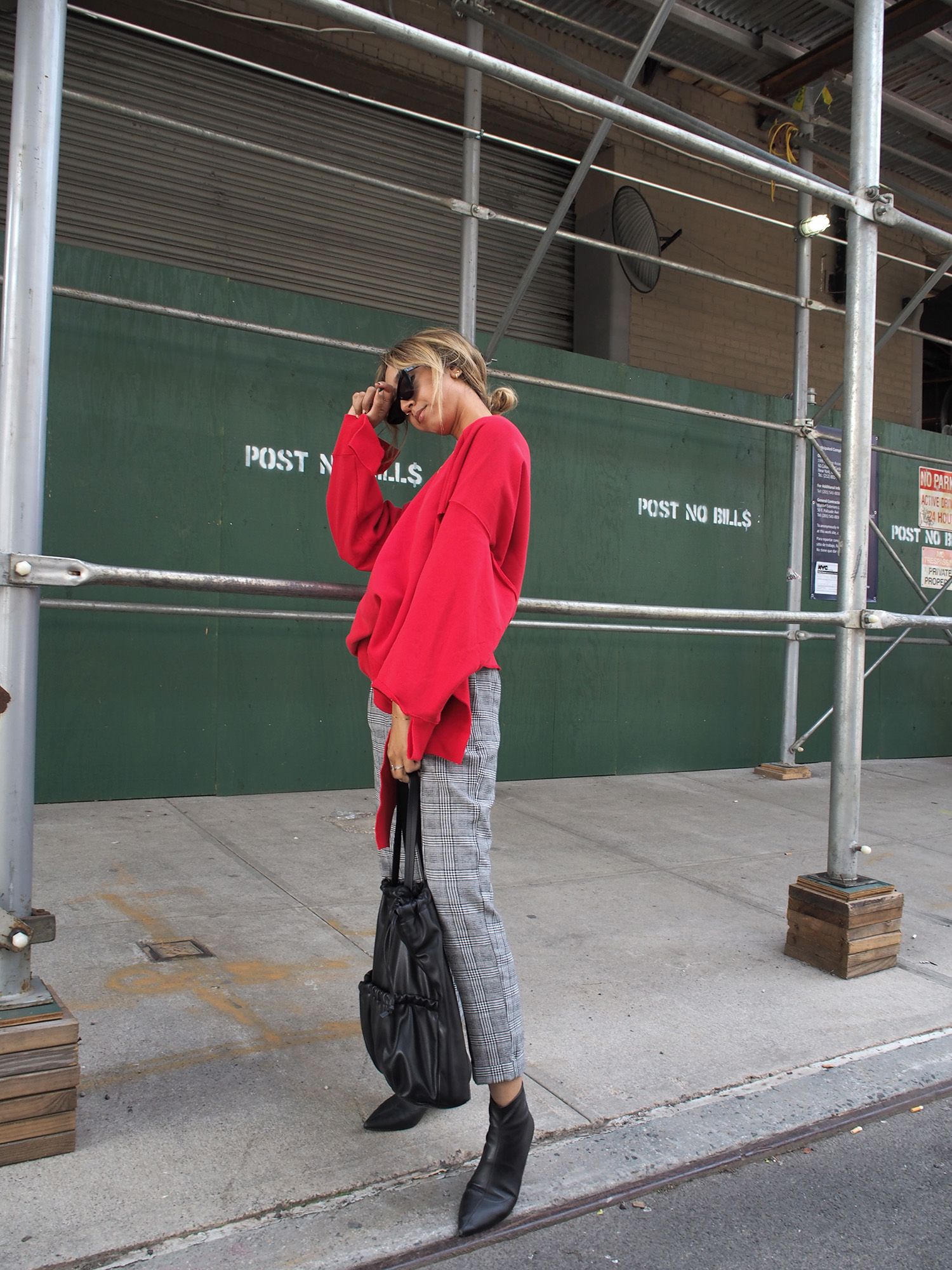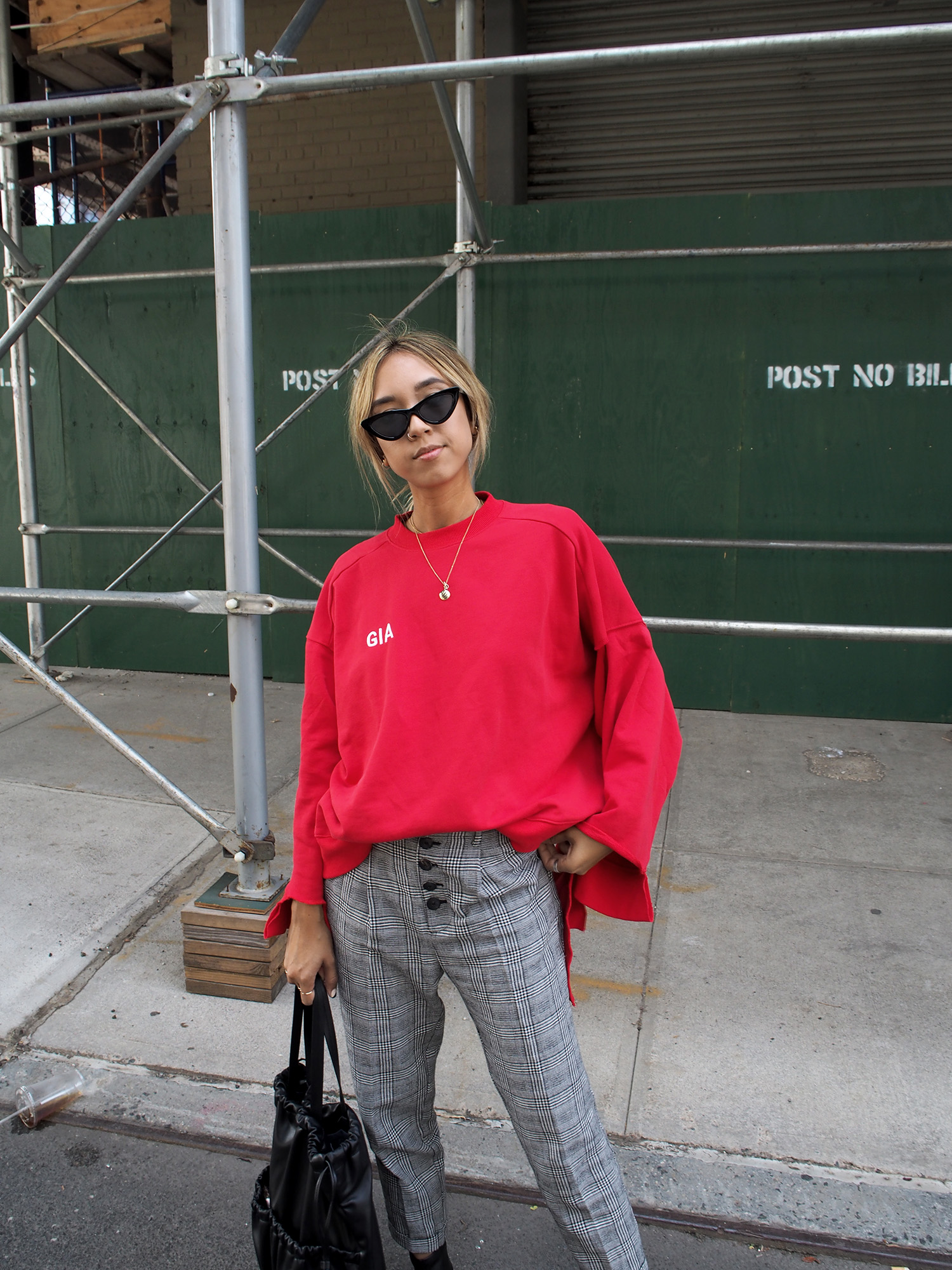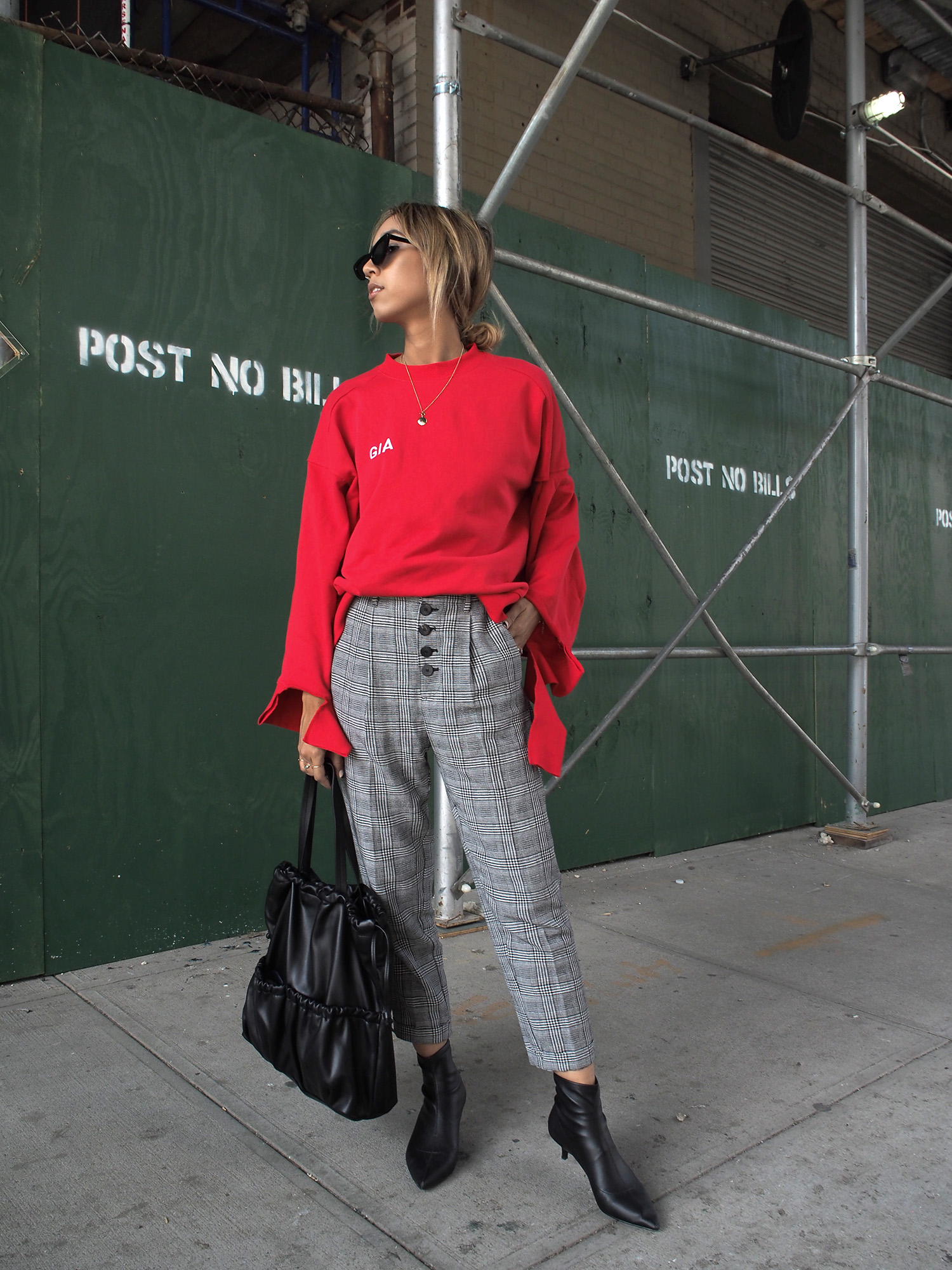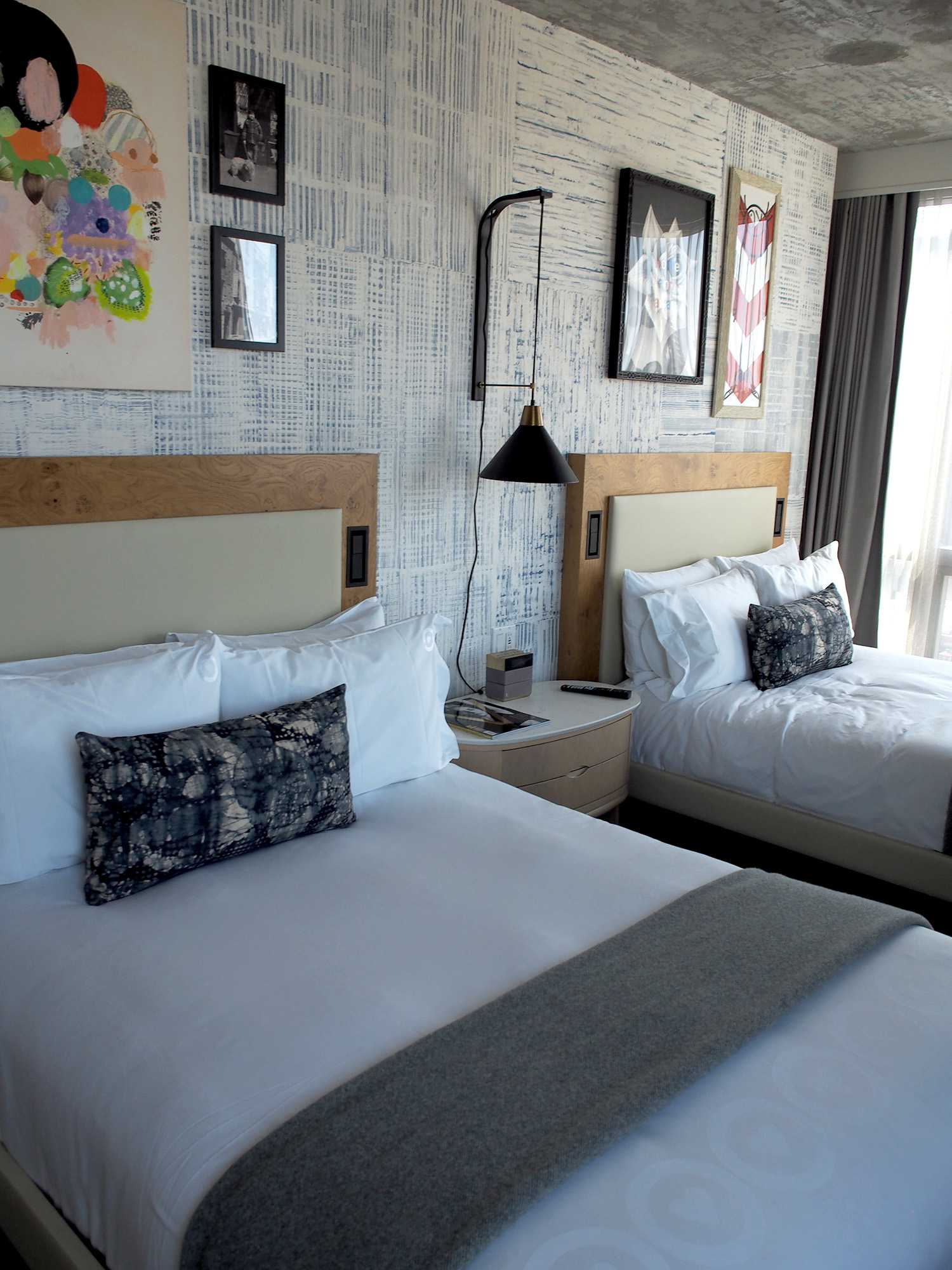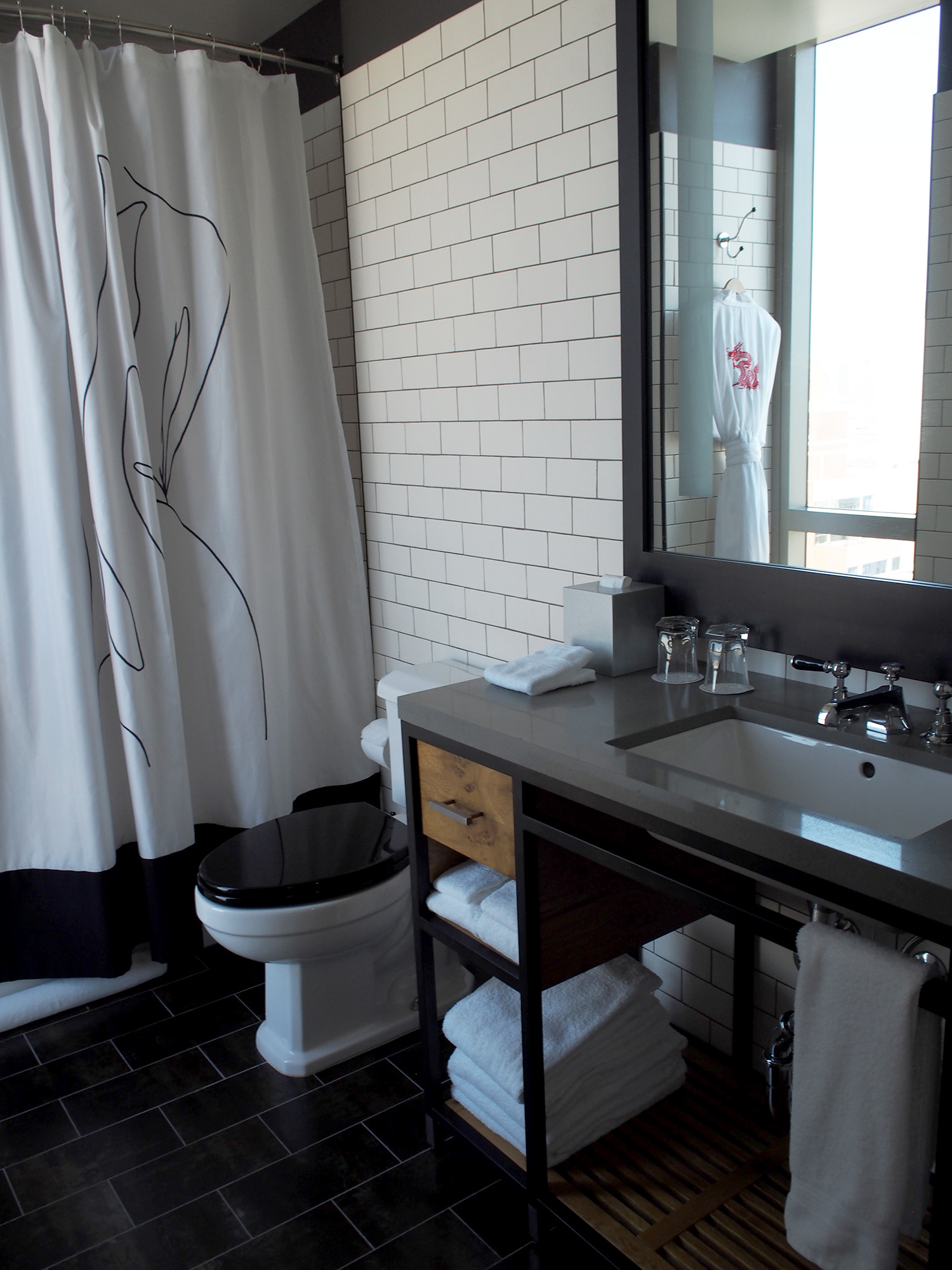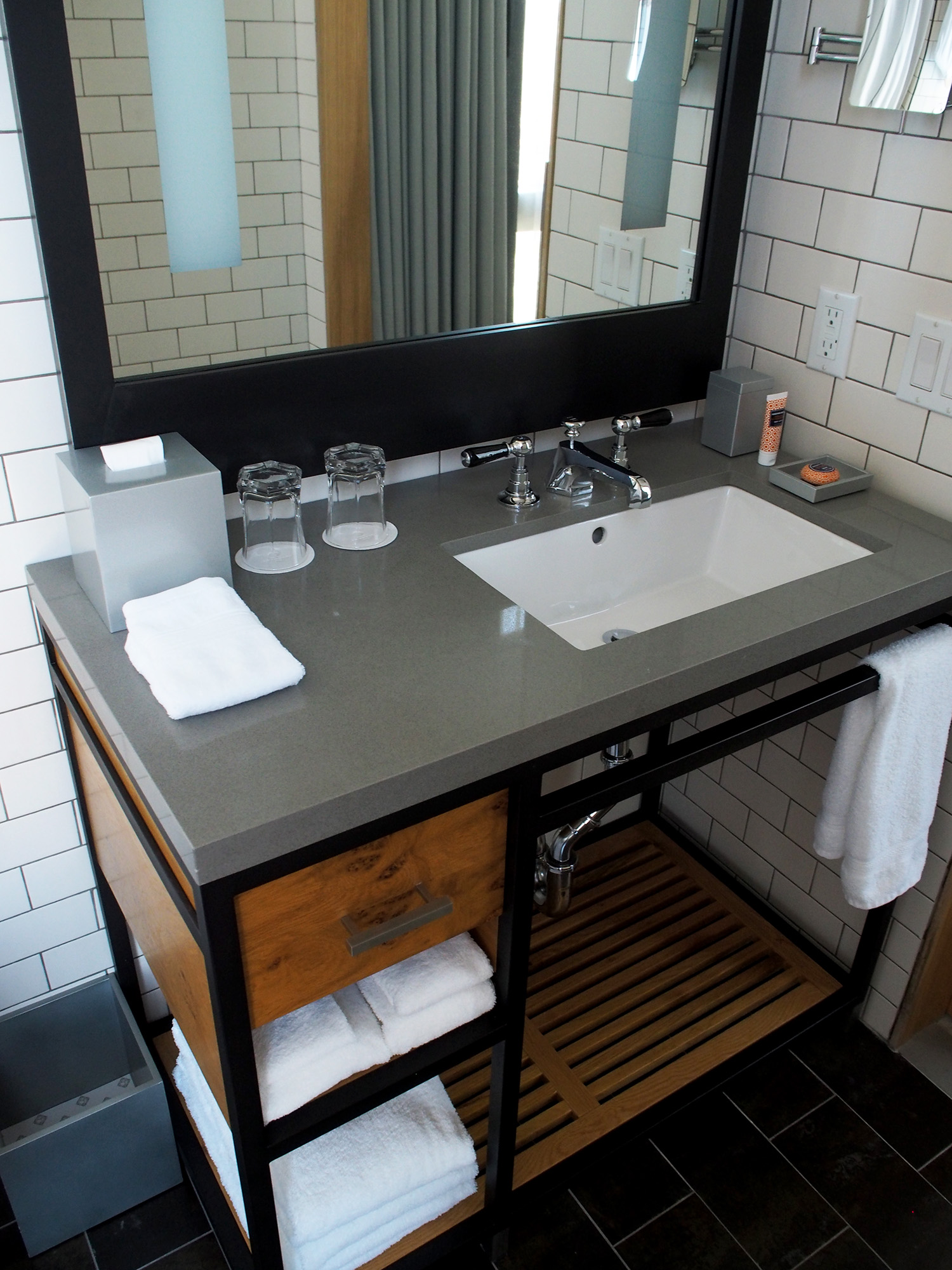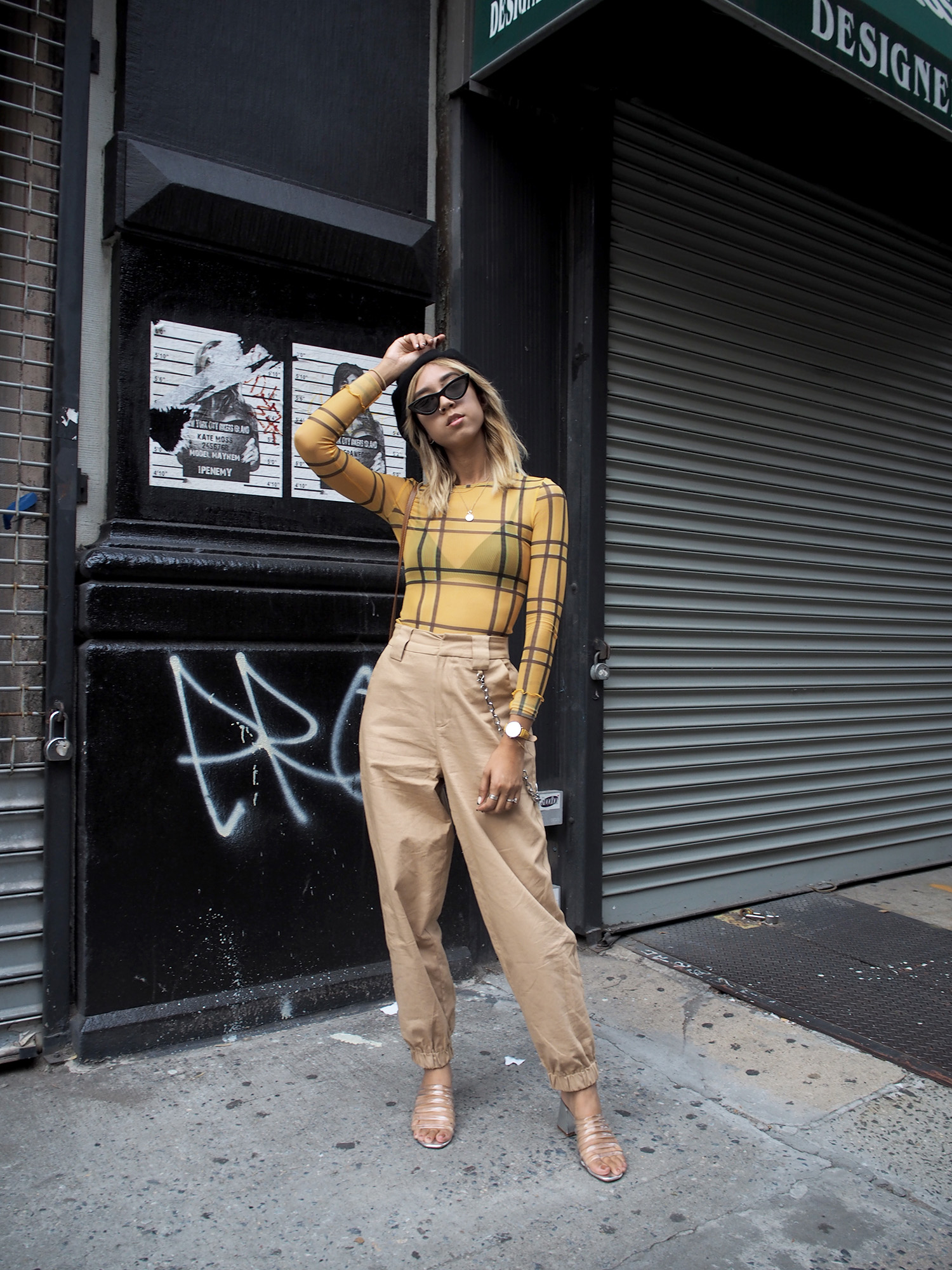 Mesh Long Sleeve Plaid Top – Urban Outfitters | Cobain Pant – I.AM.GIA | Clear Heeled Mules – Zara (Similar) | Felt Beret – Urban Outfitters | Last Lolita Sunglasses – Le Specs x Adam Selman | Mini Basket Bucket – Cafune |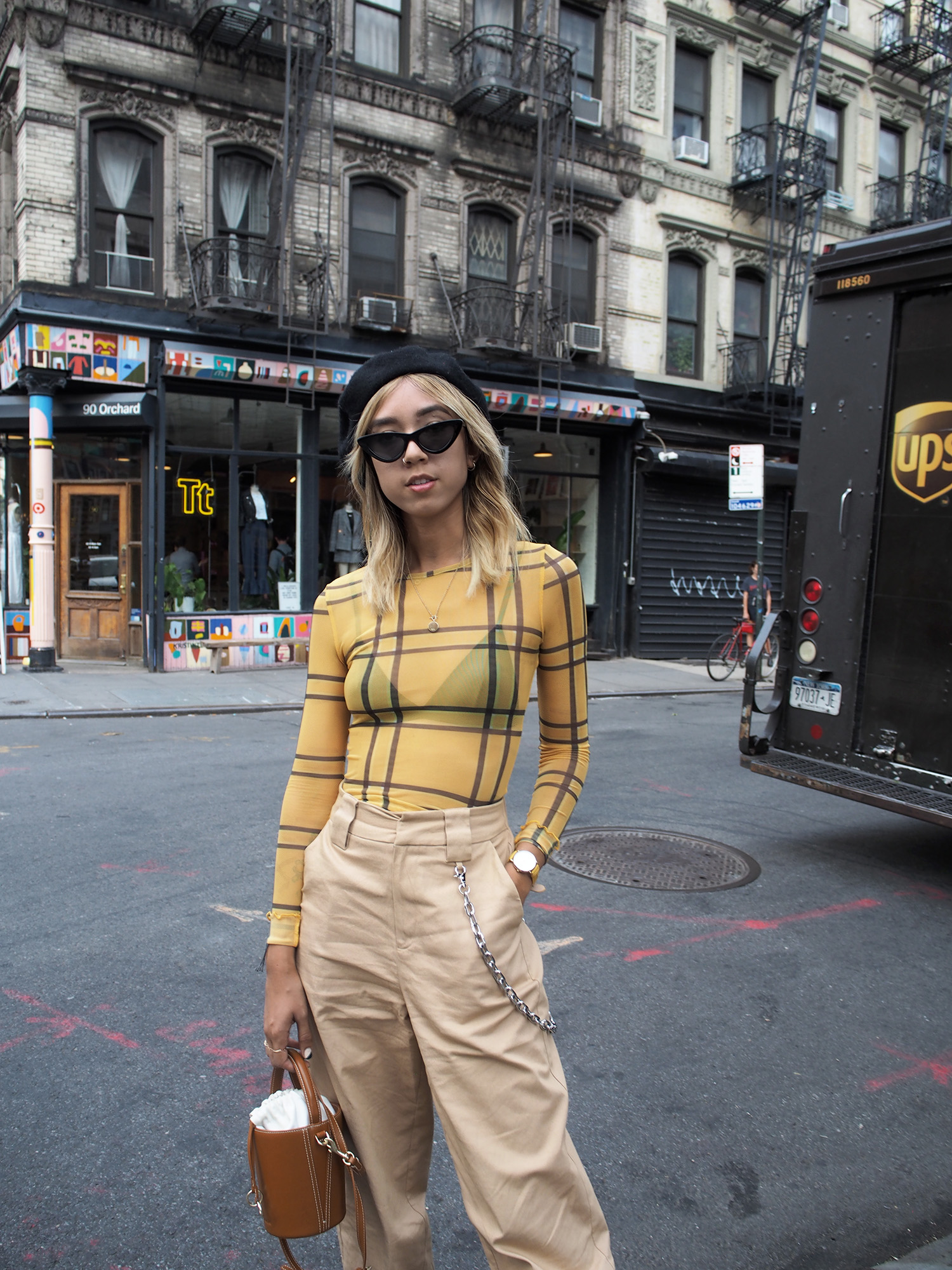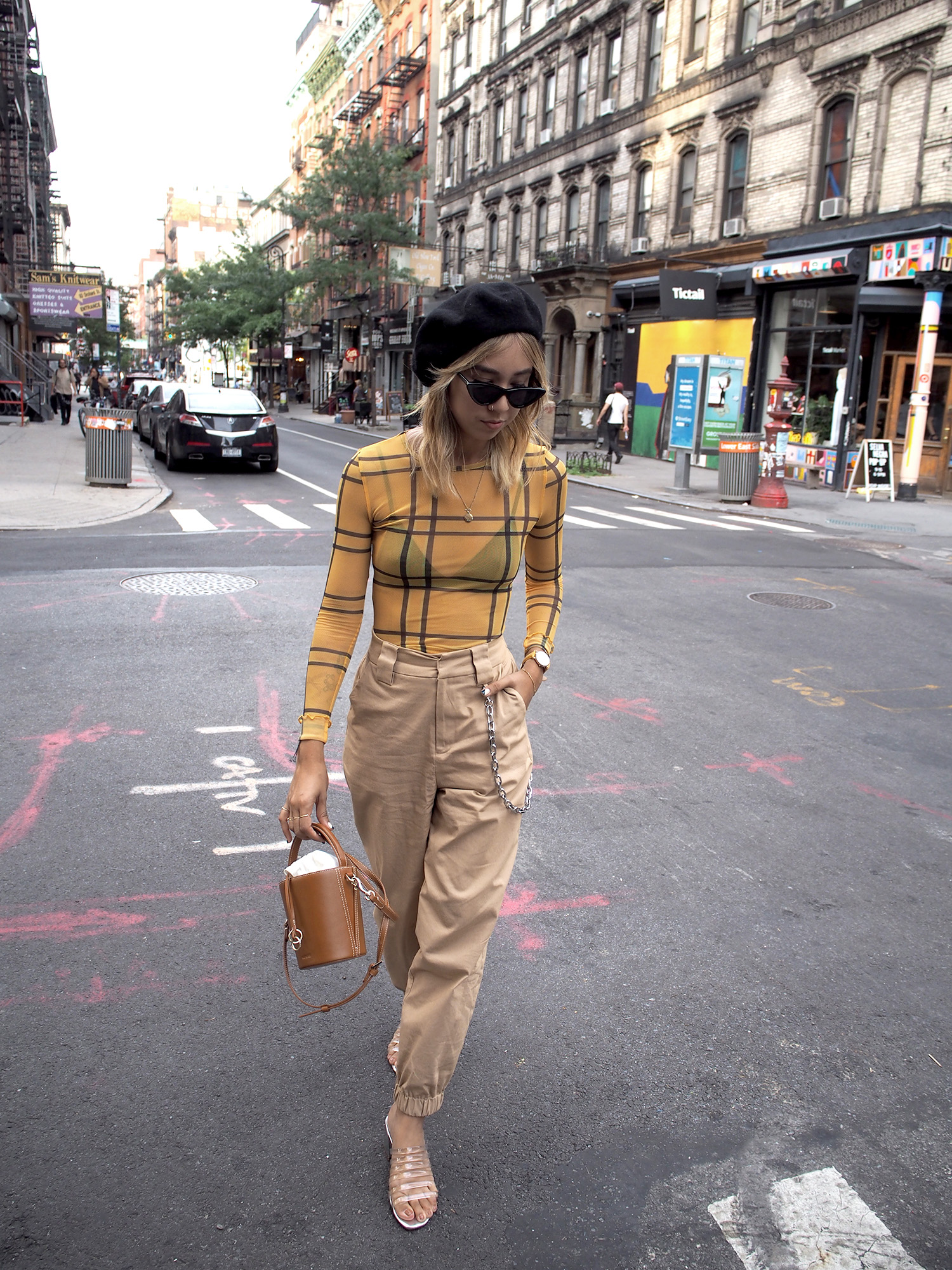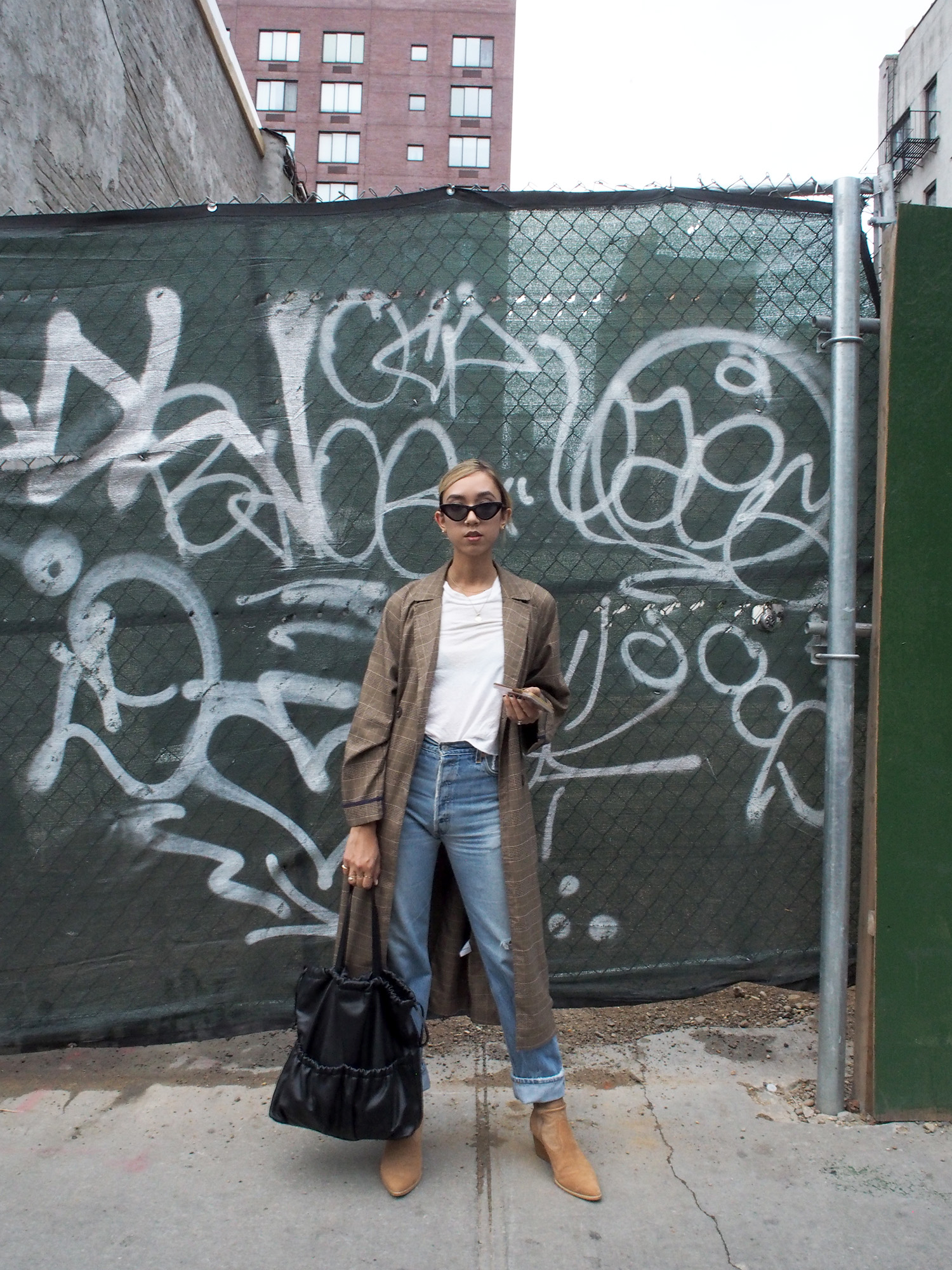 Lodge Trench – Article& | Baby Tee in White – Lacausa | Levis Re/Done Denim – Re/Done | Flash Stretch Flat Bootie – Matisse |