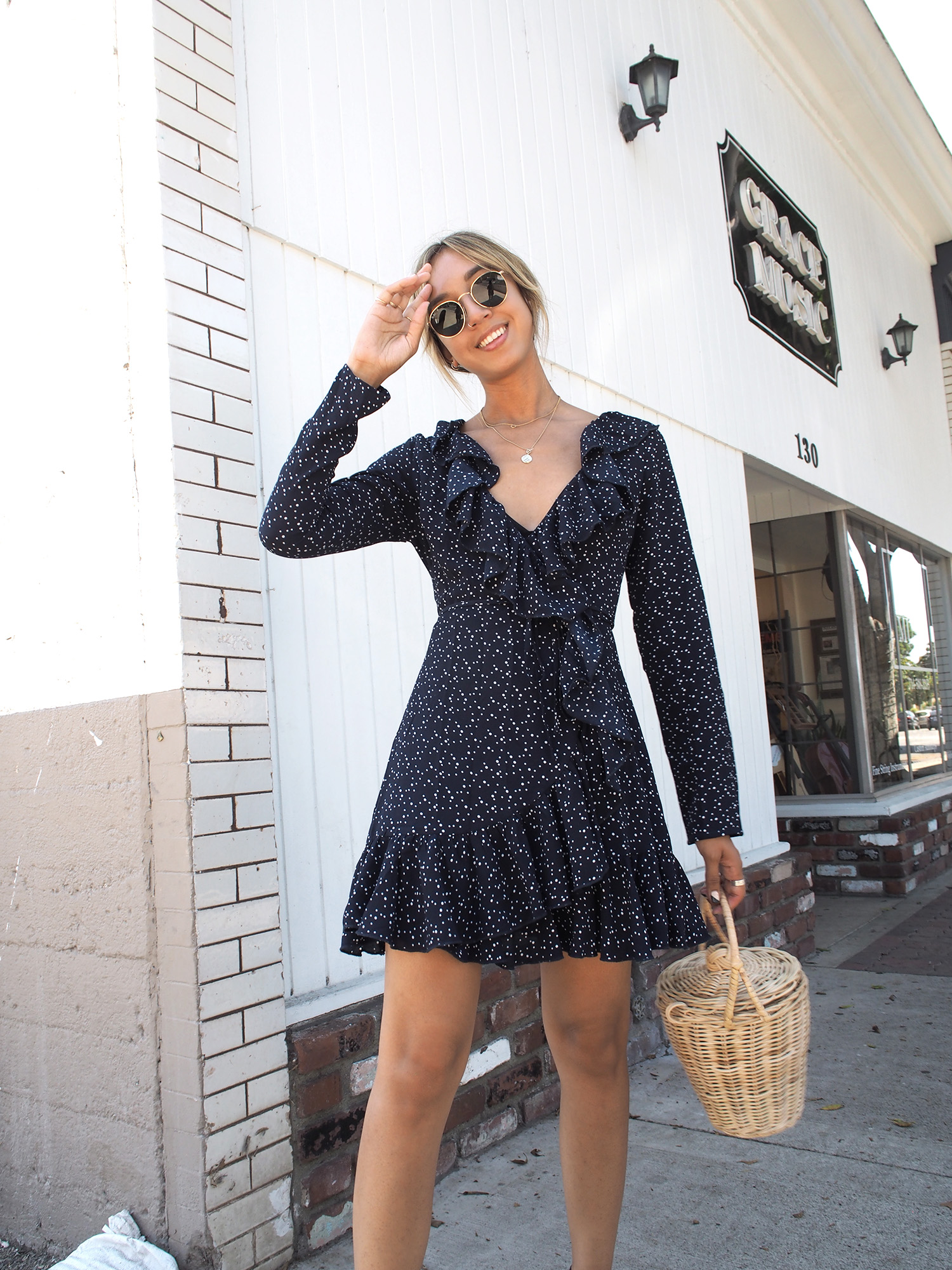 Spot on Navy Blue Polka Dot Wrap Dress – Lulus | Steve Madden Layla Black Leather Block Heels – >Lulus | Jane Birkin Basket – Urban Outfitters (Similar) |
Thanks so much to Lulus for sending me these pieces to post!
Ok, I don't care what anyone says but these ruffled wrap dresses are EVERYTHING. Not only are they so flattering on but they definitely can accentuate a lot of different shapes! For myself being flat chested I have some trouble with the top portion but a cute bralette quickly solves that problem. This is the perfect dress that you can wear casually, to work, or even dress up for a wedding! Polka dots are also back in my life with a big BANG and I'm definitely ok with it. This particular dress and heeled loafer combination are both from Lulus, one of the best places to pick up work, play or dressy attire all in a one stop shop. I frequently go from work to dinners or out with friends so it makes life a little easier when you have a transition piece like this. I have a teddy bear coat I'm dying to wear and I can definitely see it being paired nicely with this dress, Fall please come faster!