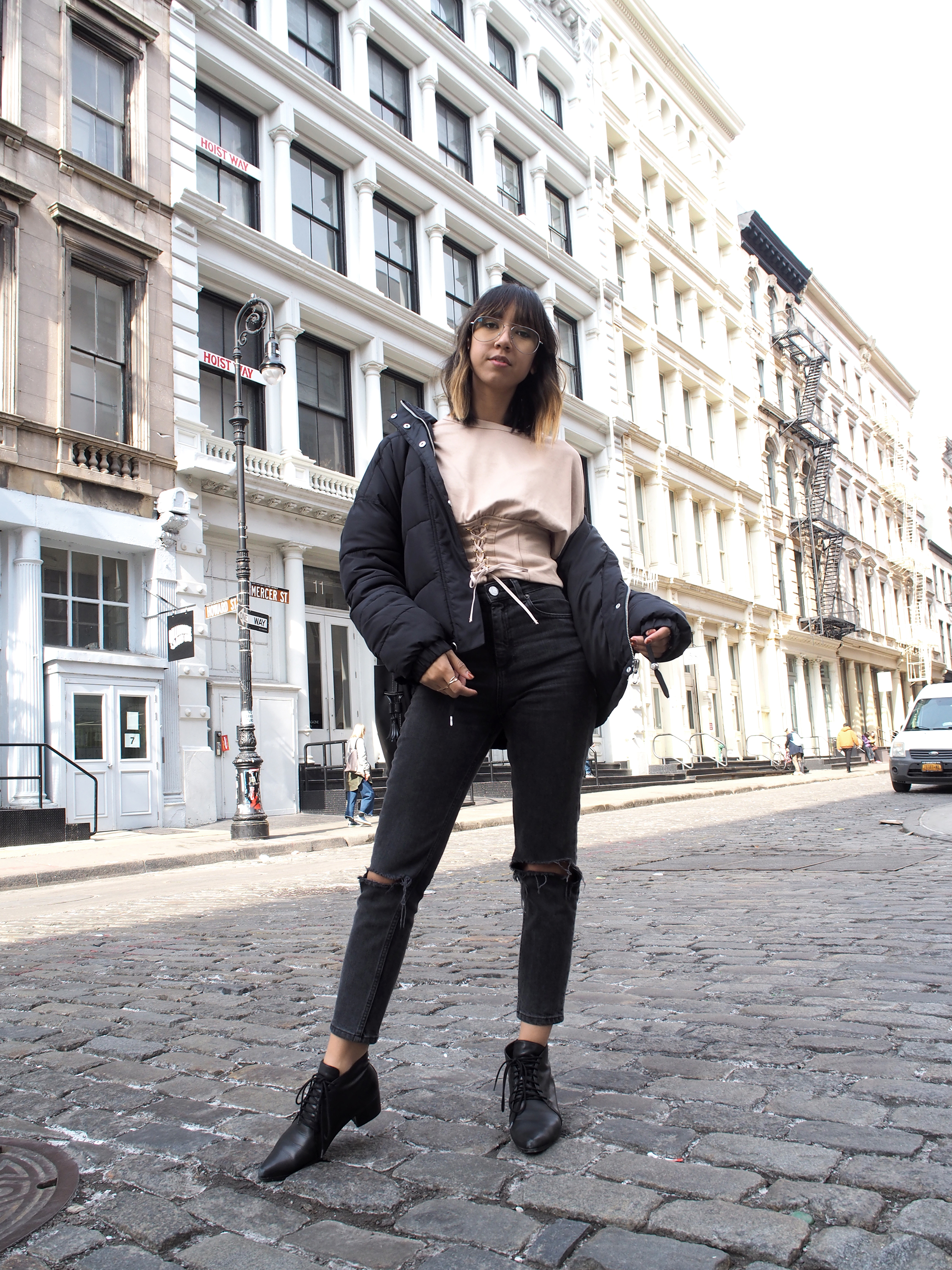 Corset Top – Zara | Farleigh High Waist Mom Jean – ASOS | Waverly Ankle Boot – Grey City | Puffer Jacket – Zara
Soho is one of my favorite places to stop by when in New York City! There are so many of my favorite online shops as actual retail fronts here so it makes for an exciting trip for me! Not to mention there are incredible restaurants and cute street corners to match. This is a place where I could see myself spending a lot of time if I was a resident. We swung by a few shops after some meetings with clients during my last trip out here and ended at a really cute Italian restaurant for a late lunch. The weather was really beautiful during the trip however the first day was a little on the chillier side. I jumped on the corset top band wagon with this blouse I picked up from Zara. I have to say though, it's really flattering with a pair of your favorite high waisted jeans. Corsets attached to tops are a whole other level but makes it for the shirt to fit really nicely alongside it. I also had my handy dandy puffer jacket I got on sale from Zara that kept me warm throughout the day cruising in and out of the shops. It's a simpler outfit but hey, sometimes those are the best and most comfortable ones! Can't believe it was such a quick work trip but hoping that I can make some time later this year to visit again!
I've also included a few corset tops that I love! Shop above!