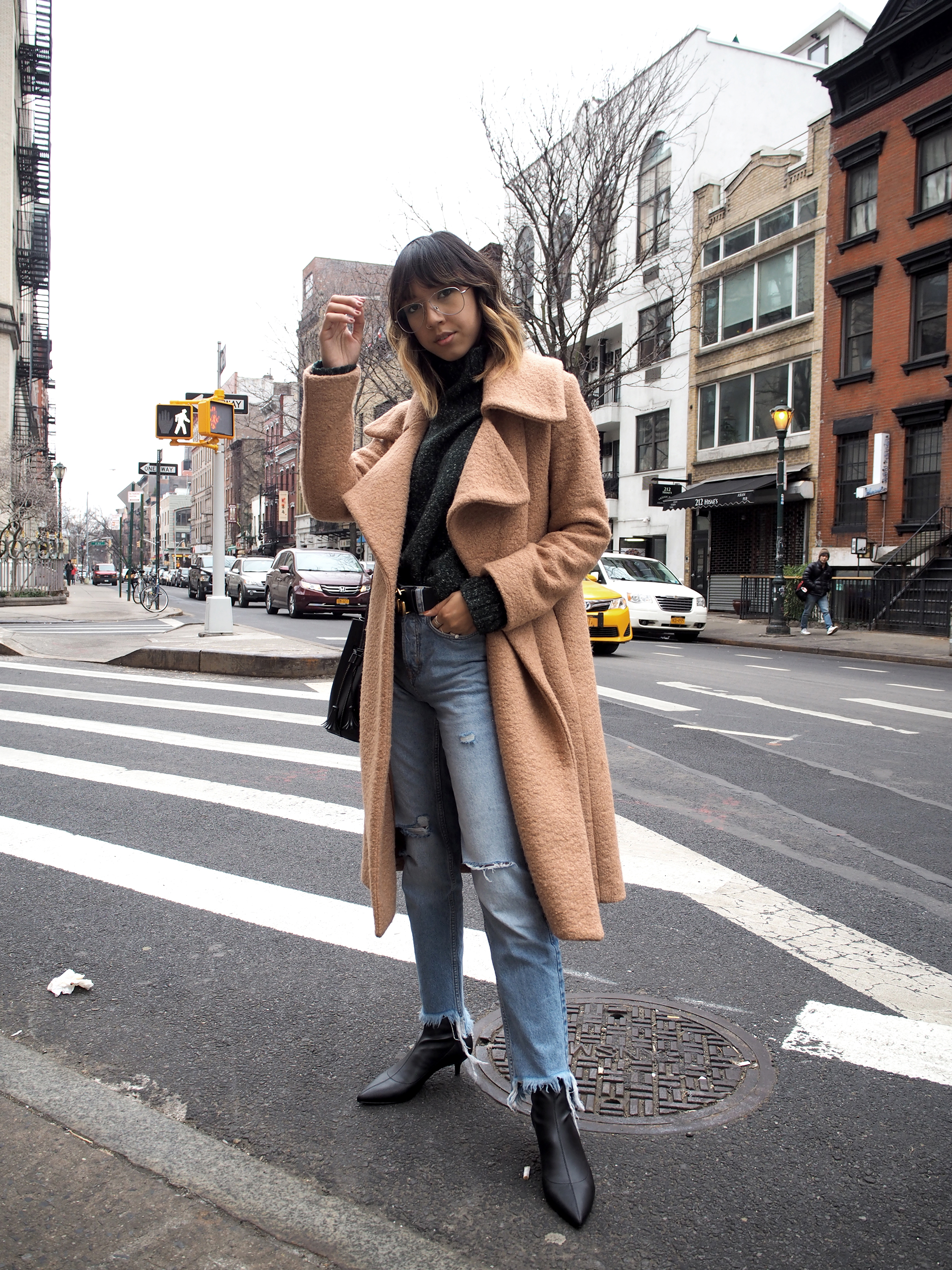 Straight Regular Trashed Jeans – H&M | Mid Heel Elastic Ankle Boot – Zara | Green Turtleneck Sweater – H&M (Similar) | Oversized Camel Coat – Valmeur (Similar)
Quick photo recap of one of my days in New York this past week. I went out for a work trip last week and slipped in a few explorations of the city while I was there! It's always a great time when I visit the city and this time we stayed in lower Manhattan at the Standard East Village which was the perfect spot for great restaurants and shopping. On this day we had some free time before our event to stop by Ost Cafe which unfortunately was closing it's doors that coming Sunday. We had a bunch of great photo op spots plus the weather was on our side that week cruising in the high 50s and low 60s our entire stay. I picked up these jeans from H&M which has a great selection of vintage fit styles right now PLUS I majorly scored with these Zara boots that were completely sold out in my local store! Praise the NYC Zara for coming in clutch with these babies, I can't wait to wear them with ALL of my upcoming looks.
I get so inspired when I visit the city, there is so much culture, cute neighborhoods and the best downtown shops and restaurants. It's refreshing to be able to walk to your destination and see things you might have missed if driven through. From running across cute dogs to cute flower shops I definitely could see myself thriving in a city like this! But nothing beats good ole Orange County.