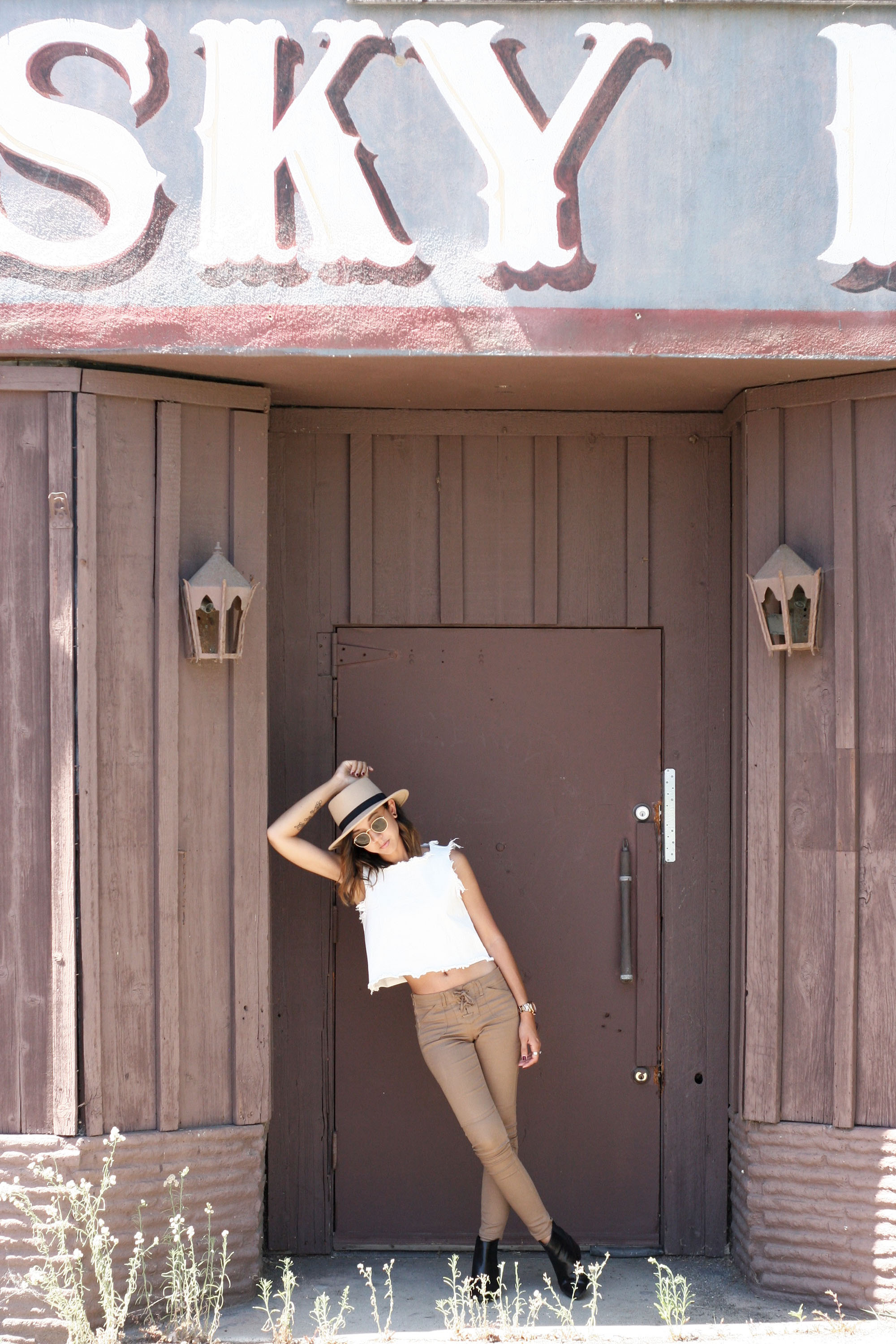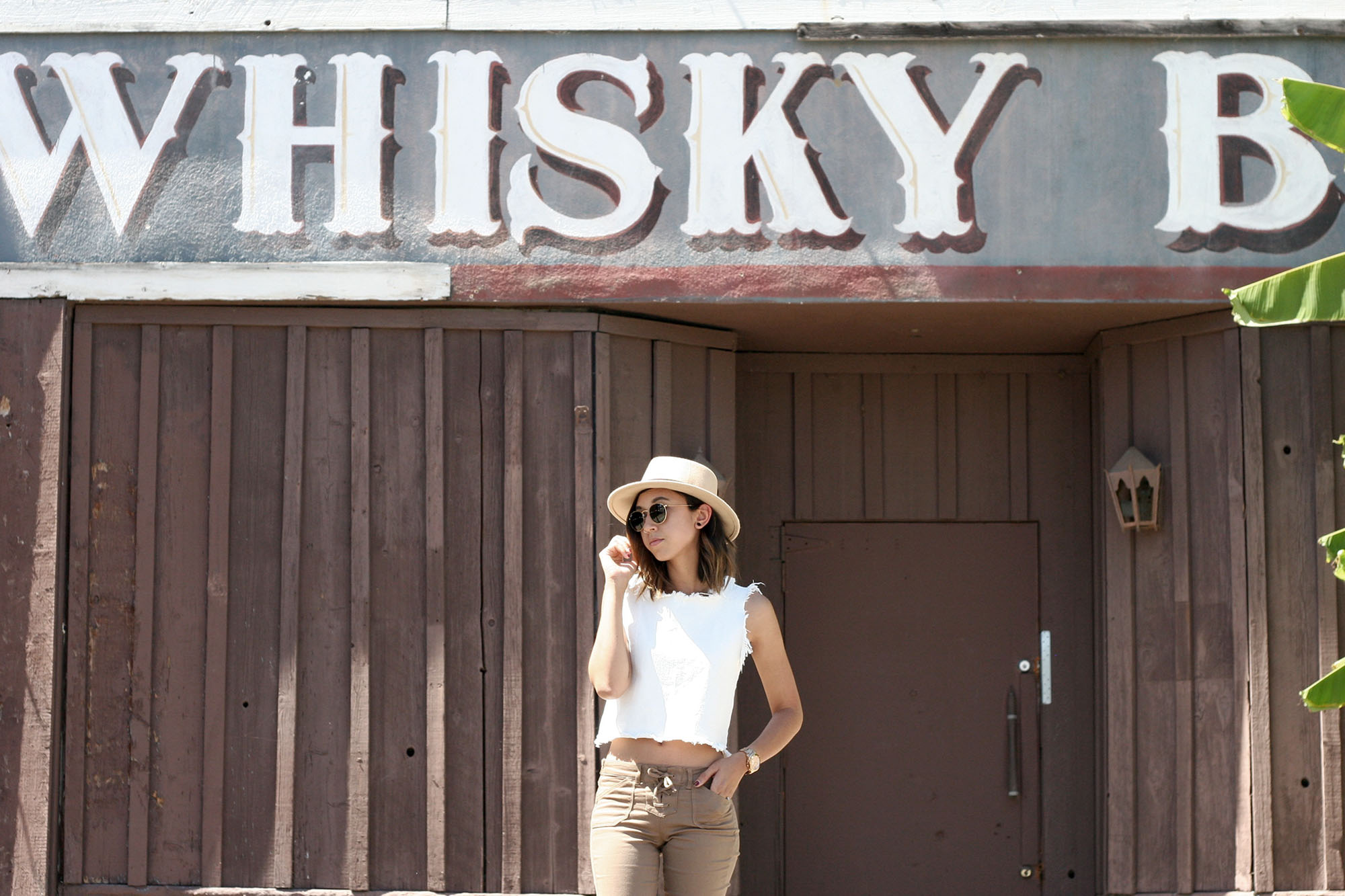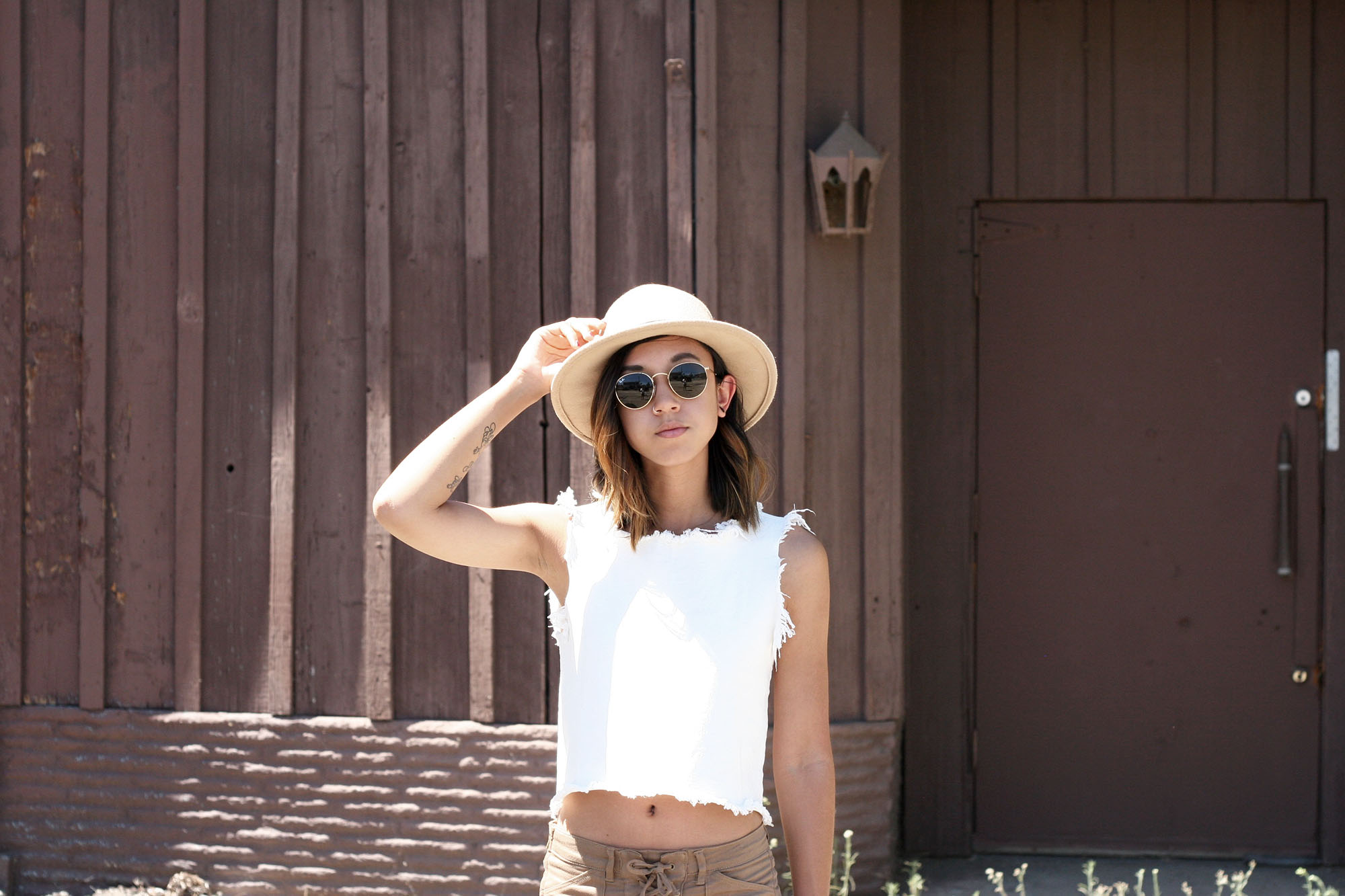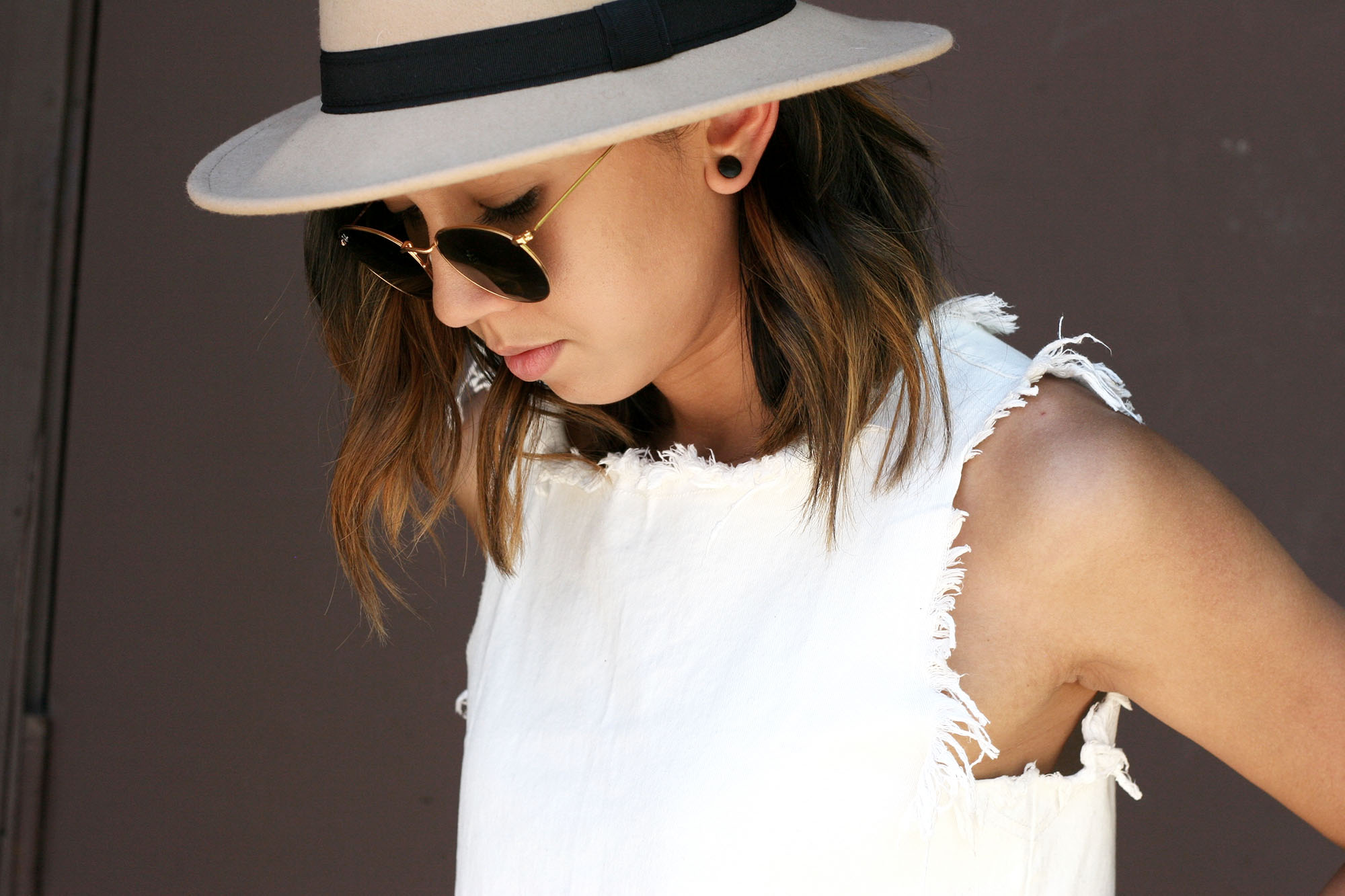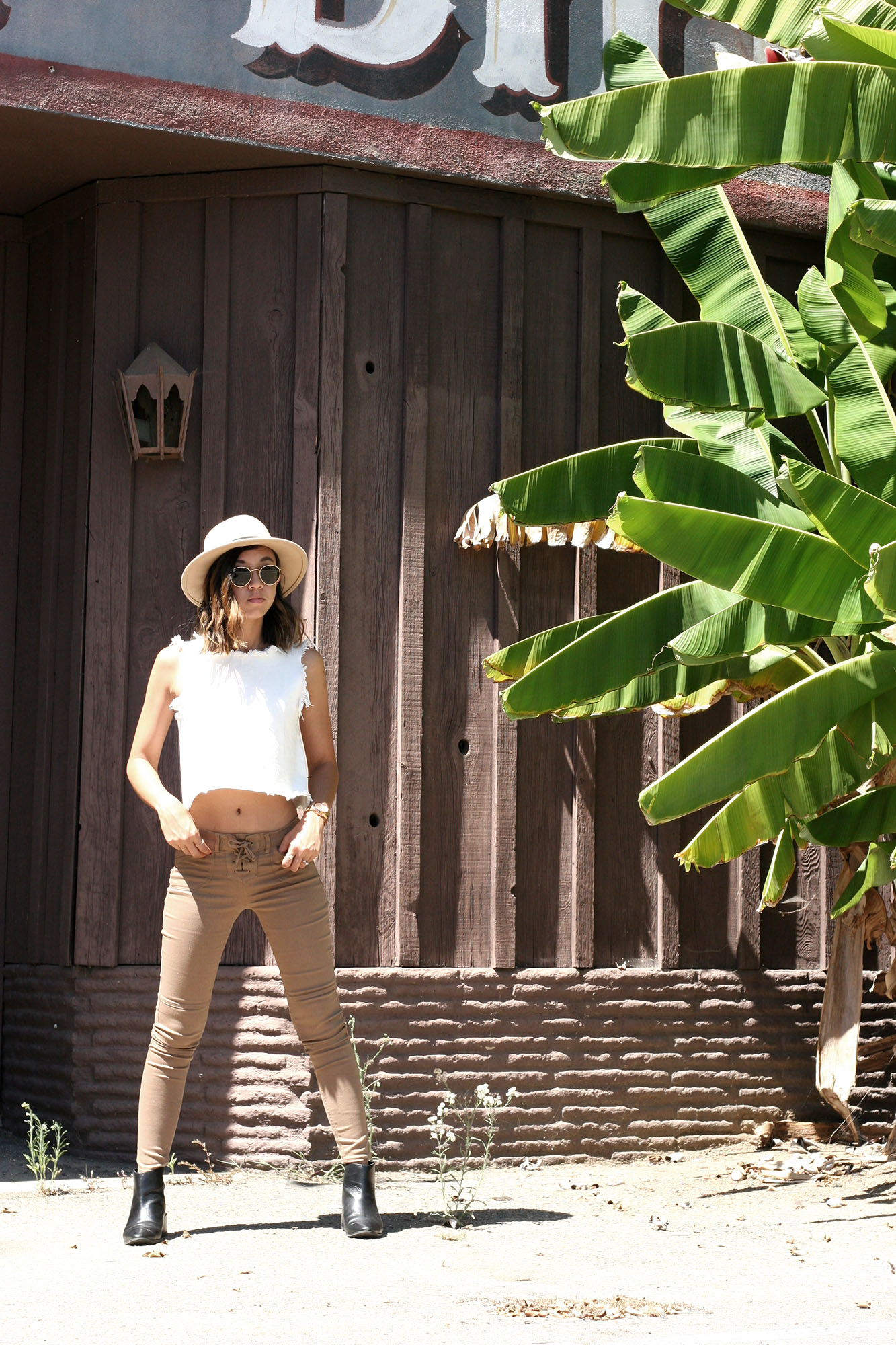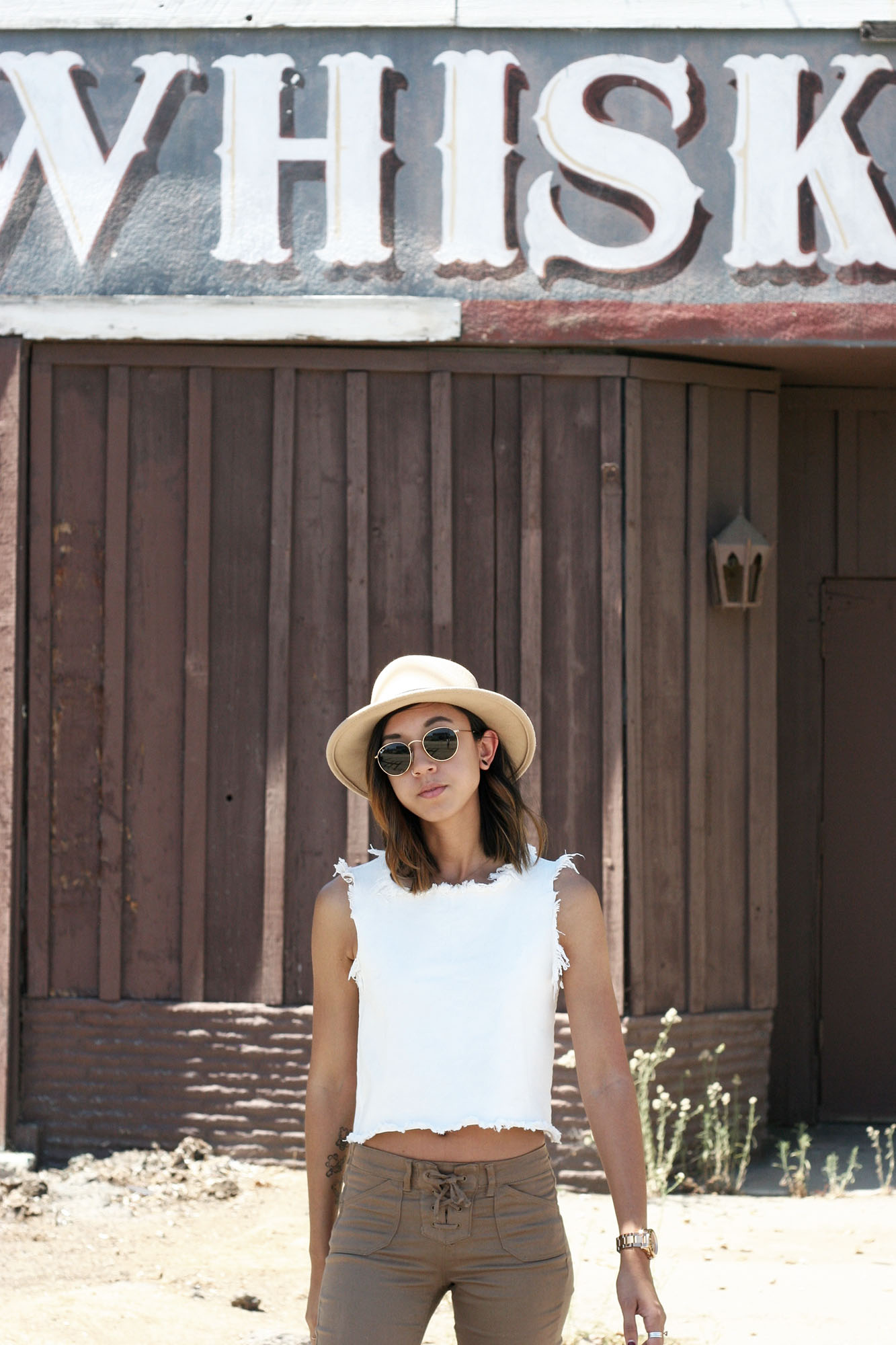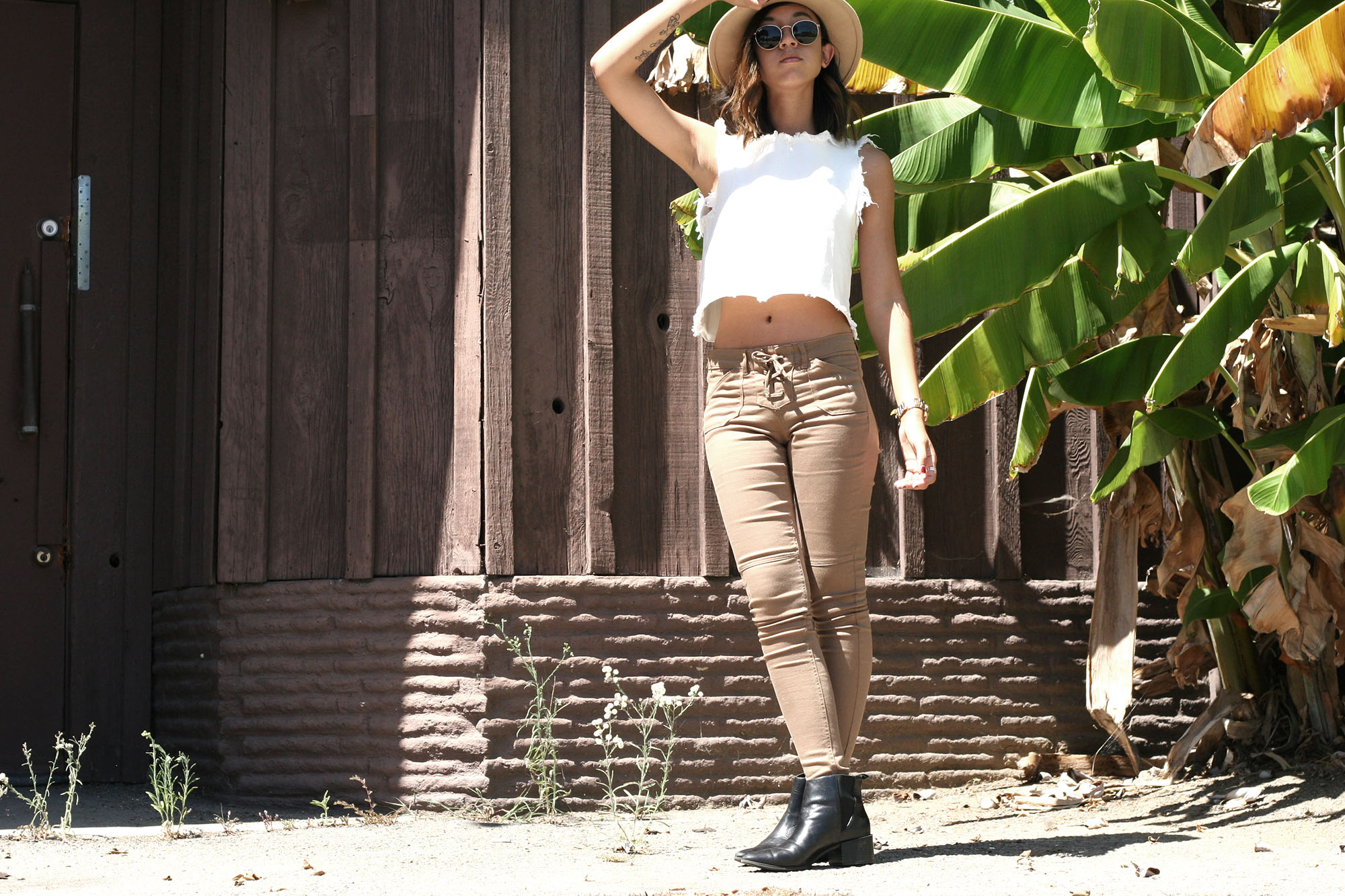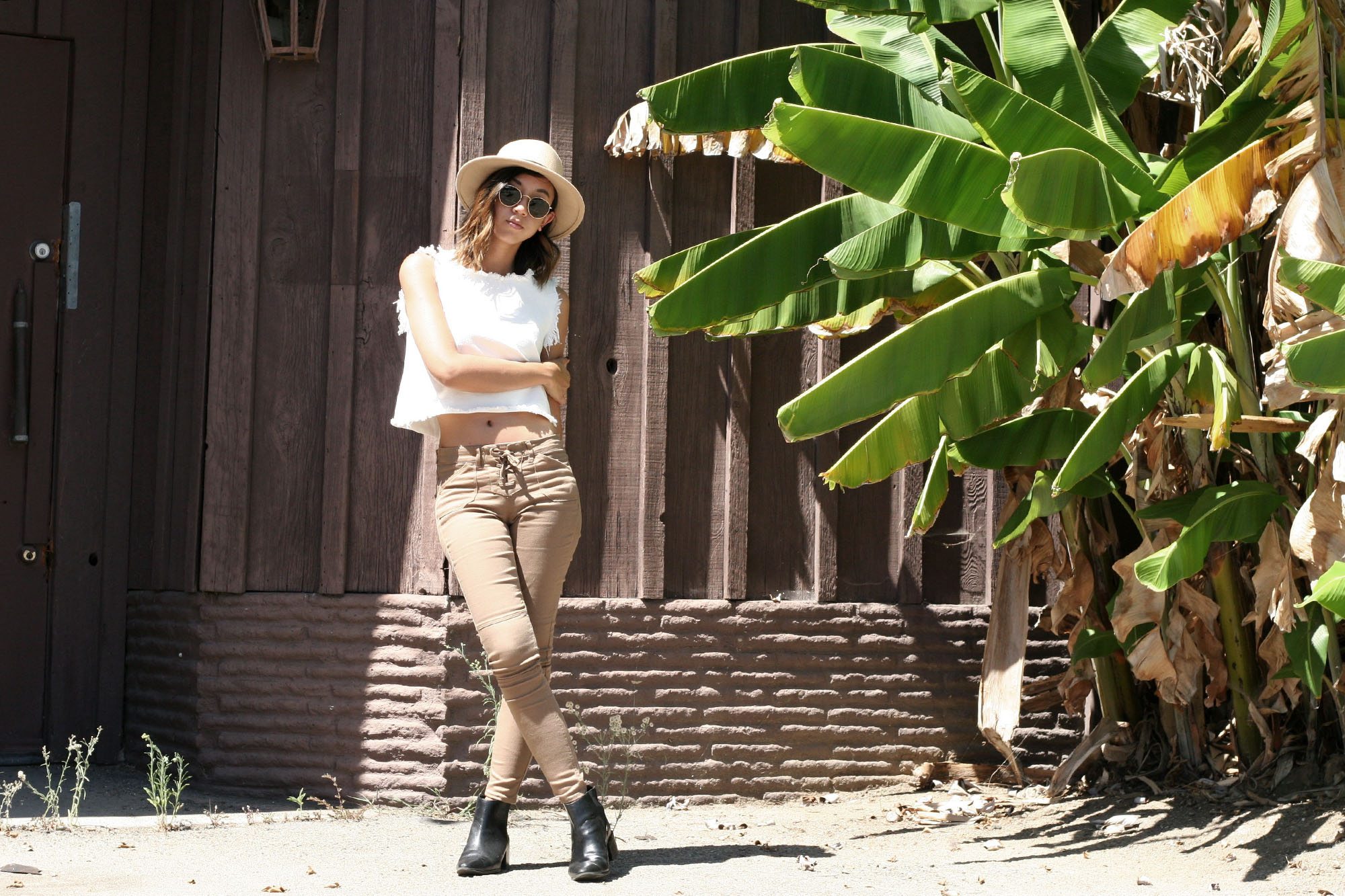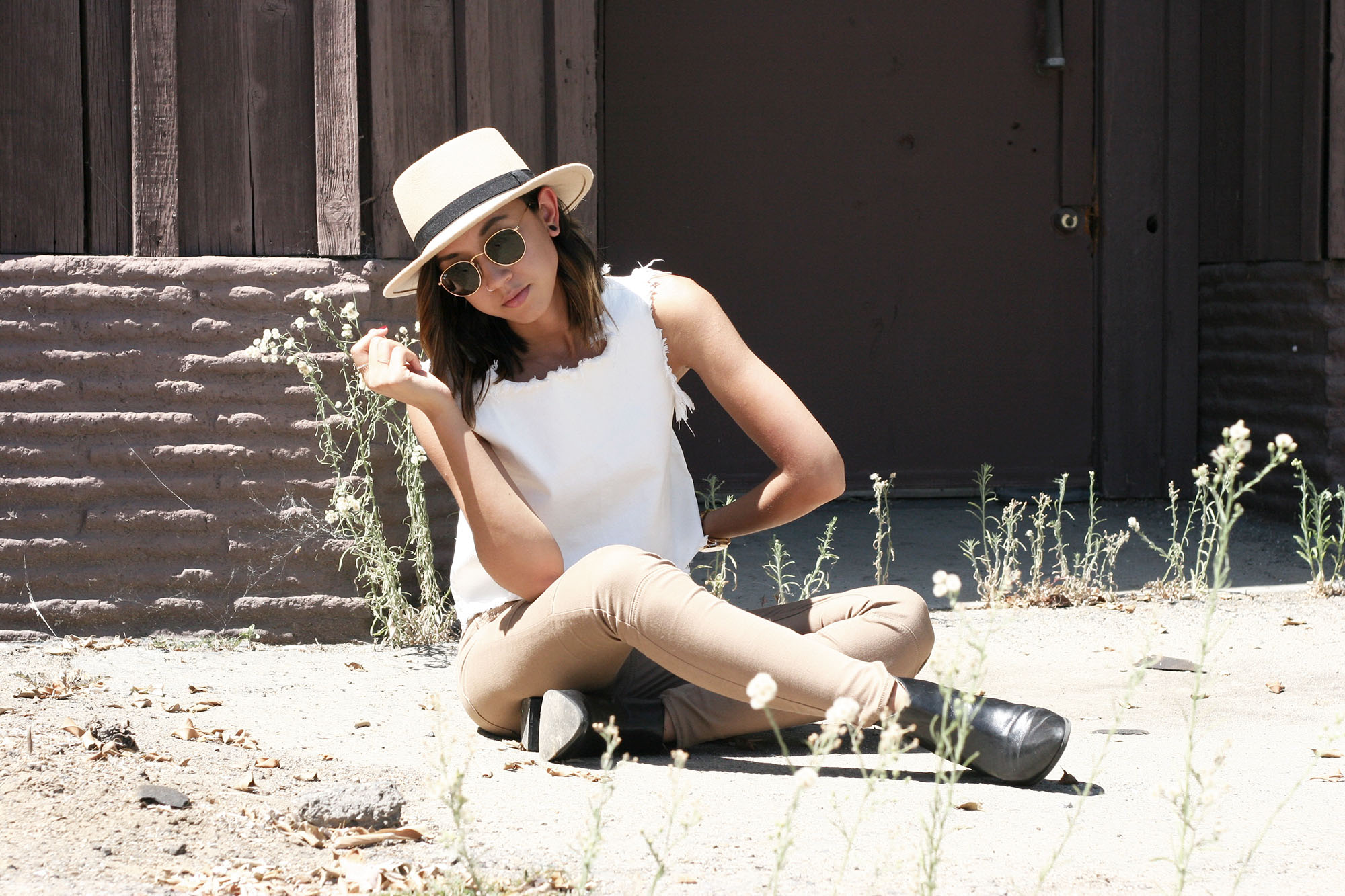 Riley Raw Hem Denim Top – BooHoo | Lace Up Pant – H&M | Austen Teardrop Panama Hat – Urban Outfitters | Black Chelsea Boot – Zara | Round Sunglasses – RayBan
[show_shopthepost_widget id="1001689″]
I think sometimes people forget or don't realize how much work can go into a blog post. Usually if your someone living in the city you constantly have a great backdrop whether its marble buildings in a financial district or dirty alleyways in the middle of downtown there is always something that can help your outfits live. Being from Orange County it's a little more difficult to be as creative as you'd like to be (aside from beach photos of course). Fortunately my fiance and I ran across this little deserted bar and it was might I say the perfect backdrop to my edgy urban cowboy look I had going on.
I have a weakness for lace up pants (as some of you might know from my very early on blog posts with my Zara waxed denim favorites, which btw I found after having lost them for most of the year) so when I saw this camel colored pair from H&M I had to grab them. I had been trying to figure out how to style my latest raw hem denim tank I grabbed from BooHoo and if you've been following me, you probably realize I'm a big fan of raw hem denim. Actually if you Google "Raw Hem Denim" and check the images, more likely than not one of my photos will pop up. I gravitated towards this top for the overkill of raw hems, plus it has just right amount of cropped action for me to feel comfortable pairing with high waist trousers or low waist skinny jeans (in this case). I will say that this probably was the worst day to wear pants, once I stepped outside and realized it was 90 degrees out I knew I made a mistake. But hey, do it for fashion right?
On a side note, as a lover of online shopping and getting a bargain I'm always on the hunt for coupon codes or other opportunities for me to save online. Case in point, the top I'm wearing in this post I got for an amazing 30% off! Unlike in store sales, most of the time you can find better deals online (although you'll have to pay for shipping and wait for your goods). Groupon is a great resource for saving because you won't need to save anything upfront. All coupons are 100% free to use with over 70,000 coupons from more than 9,000 stores, and they are consistently adding new ones daily. Many of these promo codes are unique to Groupon and you don't need to be a member to use them!
Be sure to check out some of their latest inclusions like Lord & Taylor and one of my personal favorite places to shop ASOS!