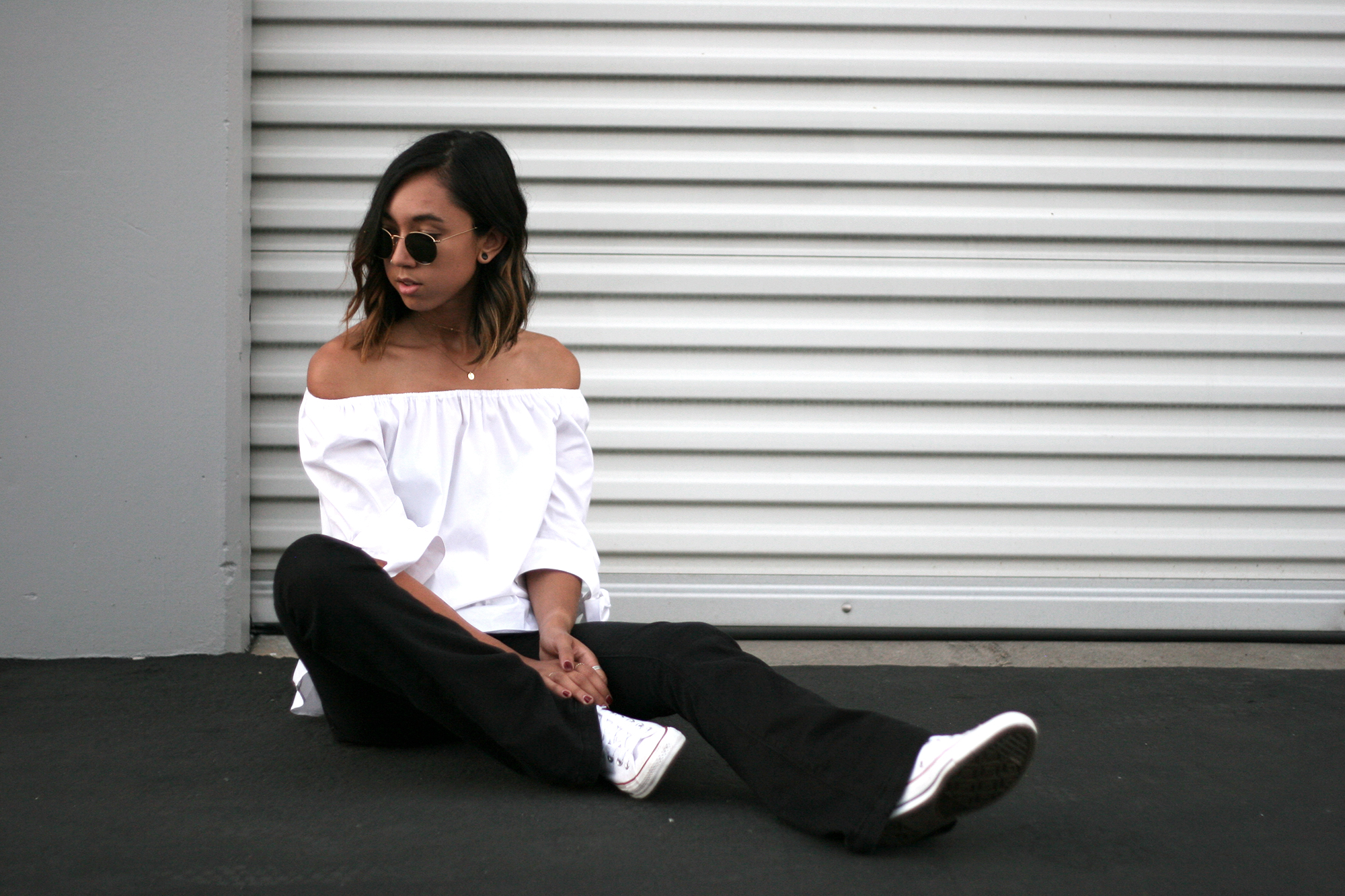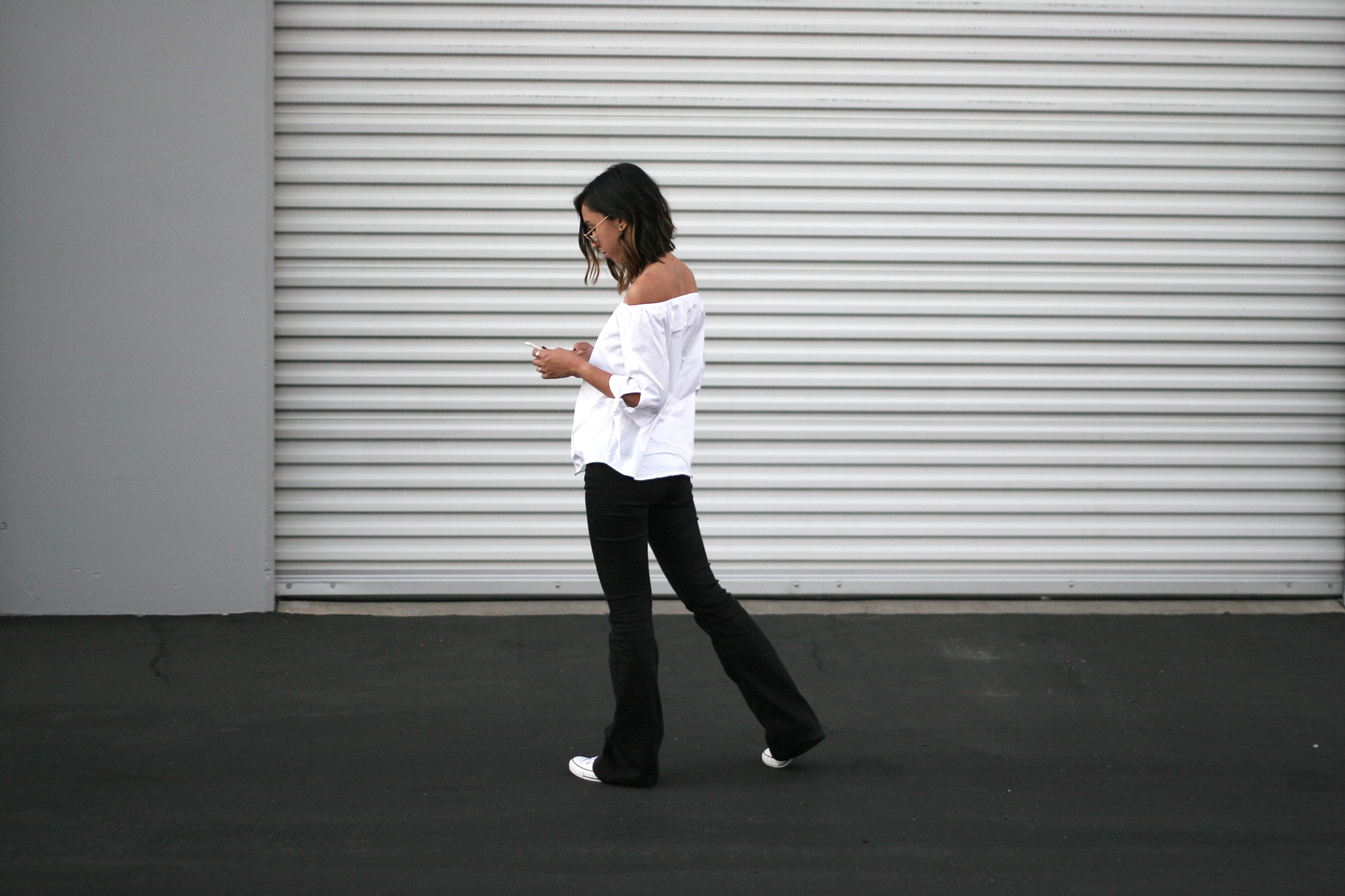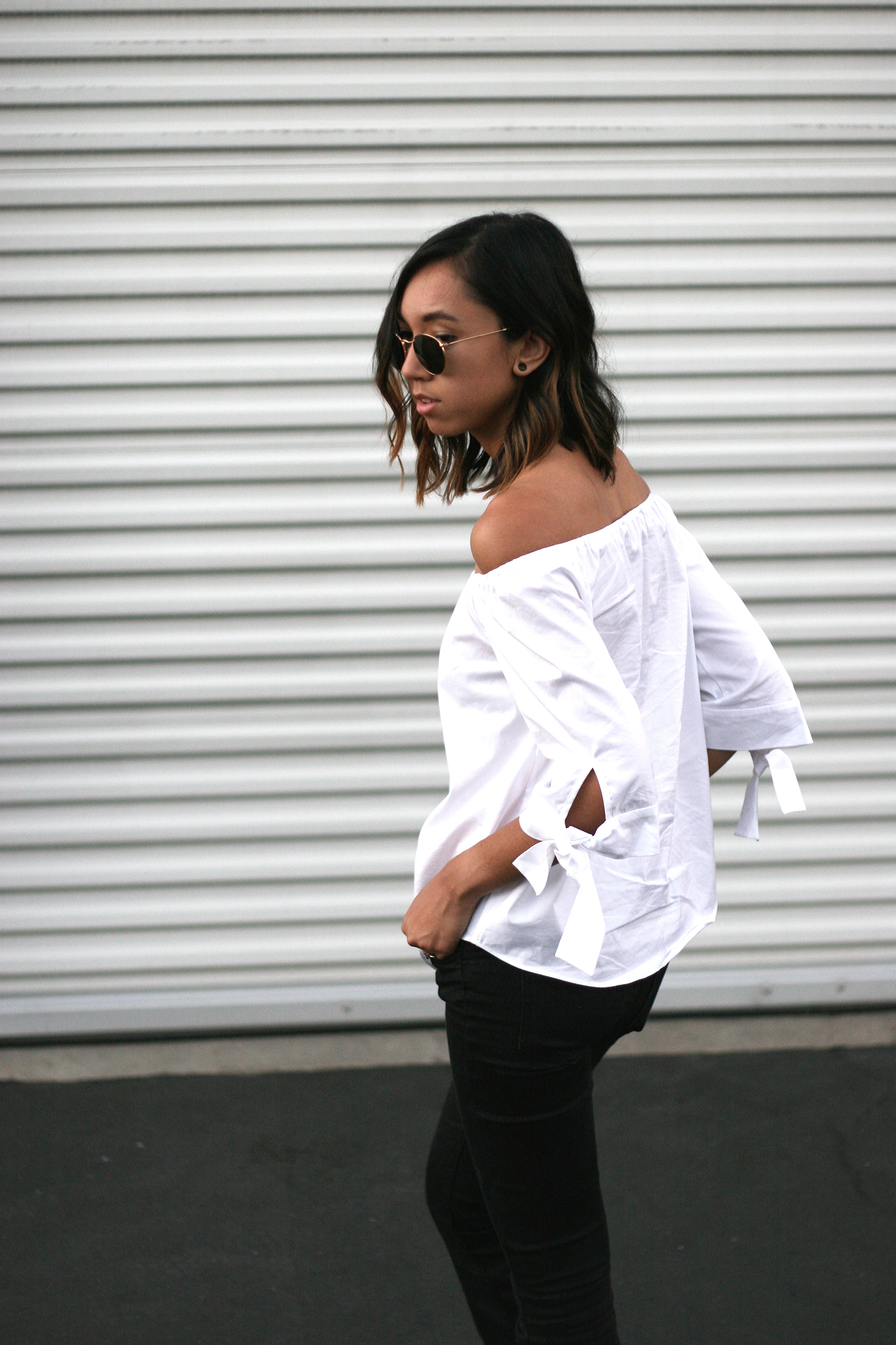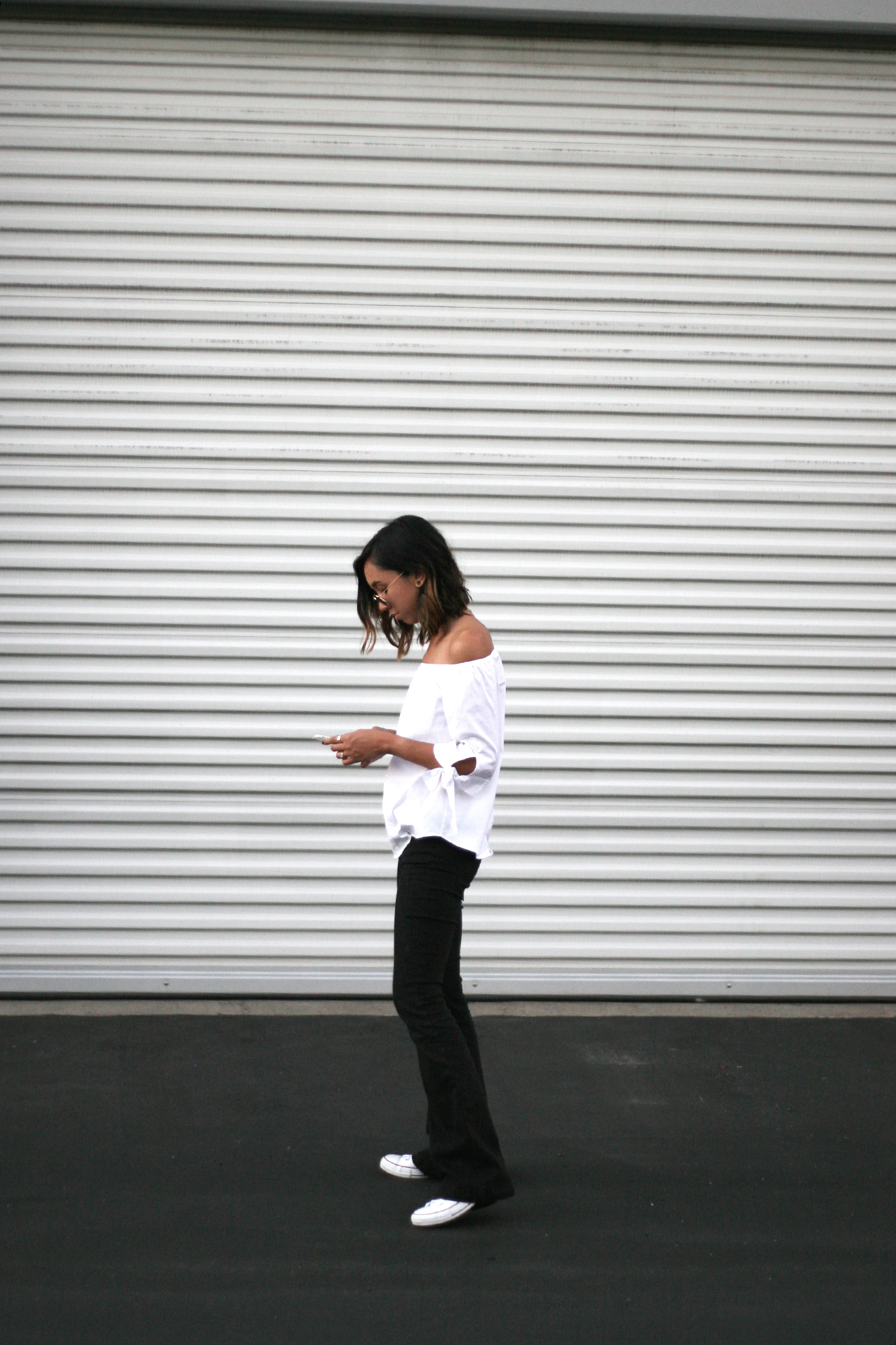 Off-The Shoulder Poplin Shirt – Zara | Black Flare Denim – Forever21(Similar) | White Low Top Chuck Taylors – Converse | Round Sunglasses – Ray-Ban
There's nothing I enjoy more than adding a little spunk to a classic like a poplin blouse. In this case, a little off the shoulder action. As I've noted before I am a huge fan of exposed collar bones so I'm becoming increasingly fond of these blouses. Being in "corporate America" I unfortunately can't wear the bohemian styles we are all accustomed to, but with this particular shirt, it made for an easy casual Friday look when paired with some black denim flares and my converse. Mixing a dressy style pant with sneakers is something I'm going to be participating in more come Fall.
The poplin shirt pictured above is actually a favorite from Zara that looks a lot like the ready-to-wear piece from Tibi (at a fraction of the cost). I've also recently paired this top with a denim skirt for a more weekend appropriate look! One of the main reason for purchasing this piece was the sleeve length and the details that come along with the ties, it adds the perfect amount of uniqueness without taking away from its classic structure.