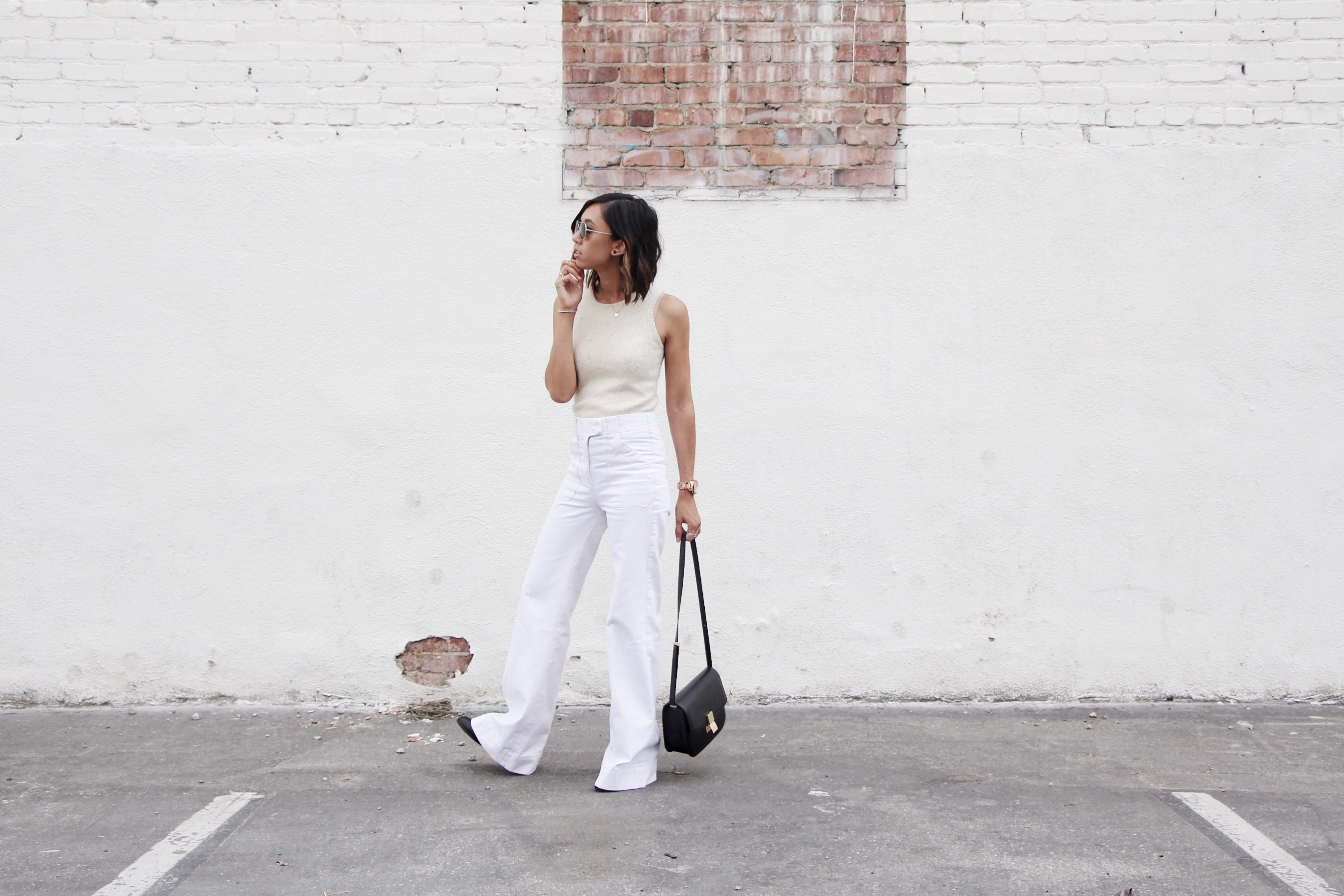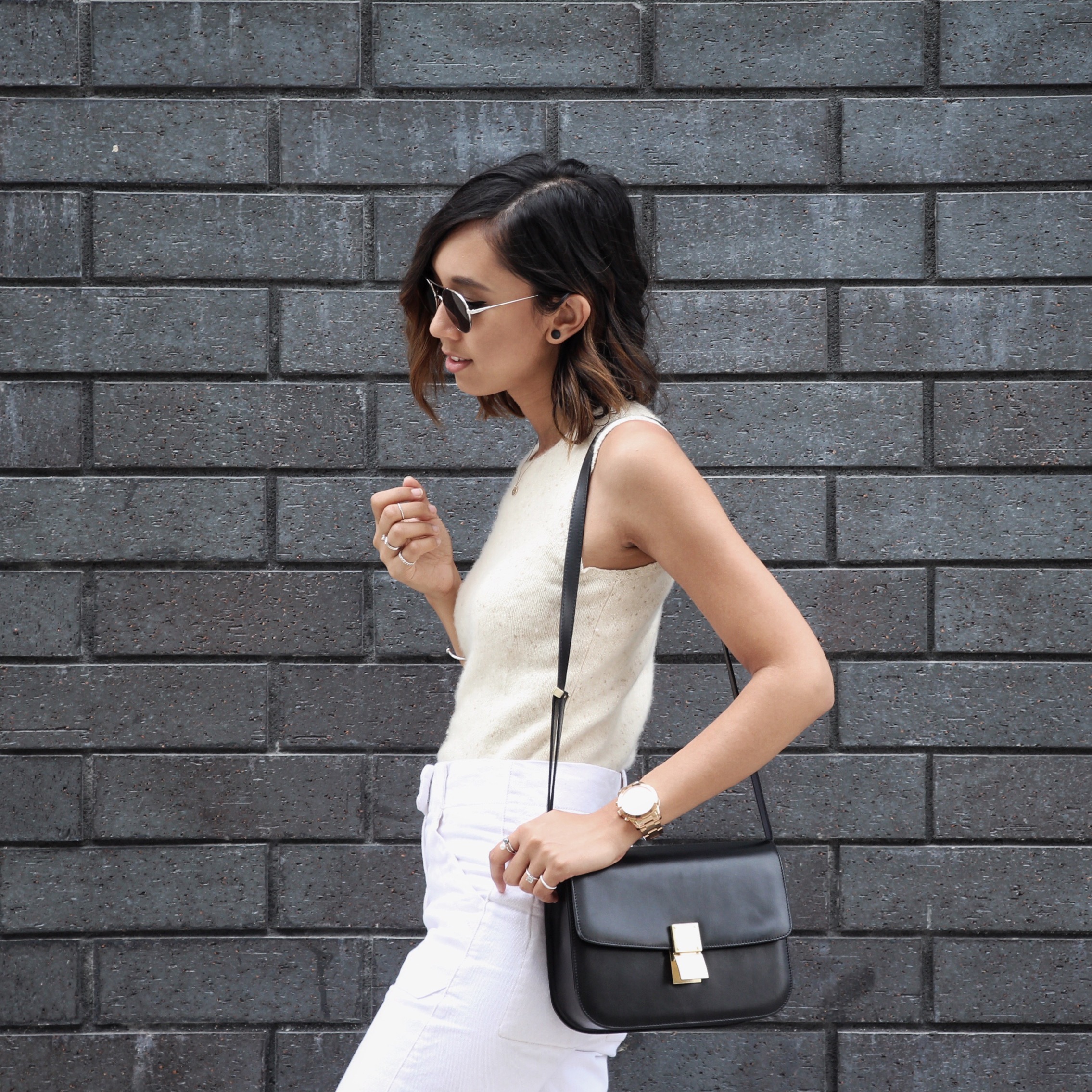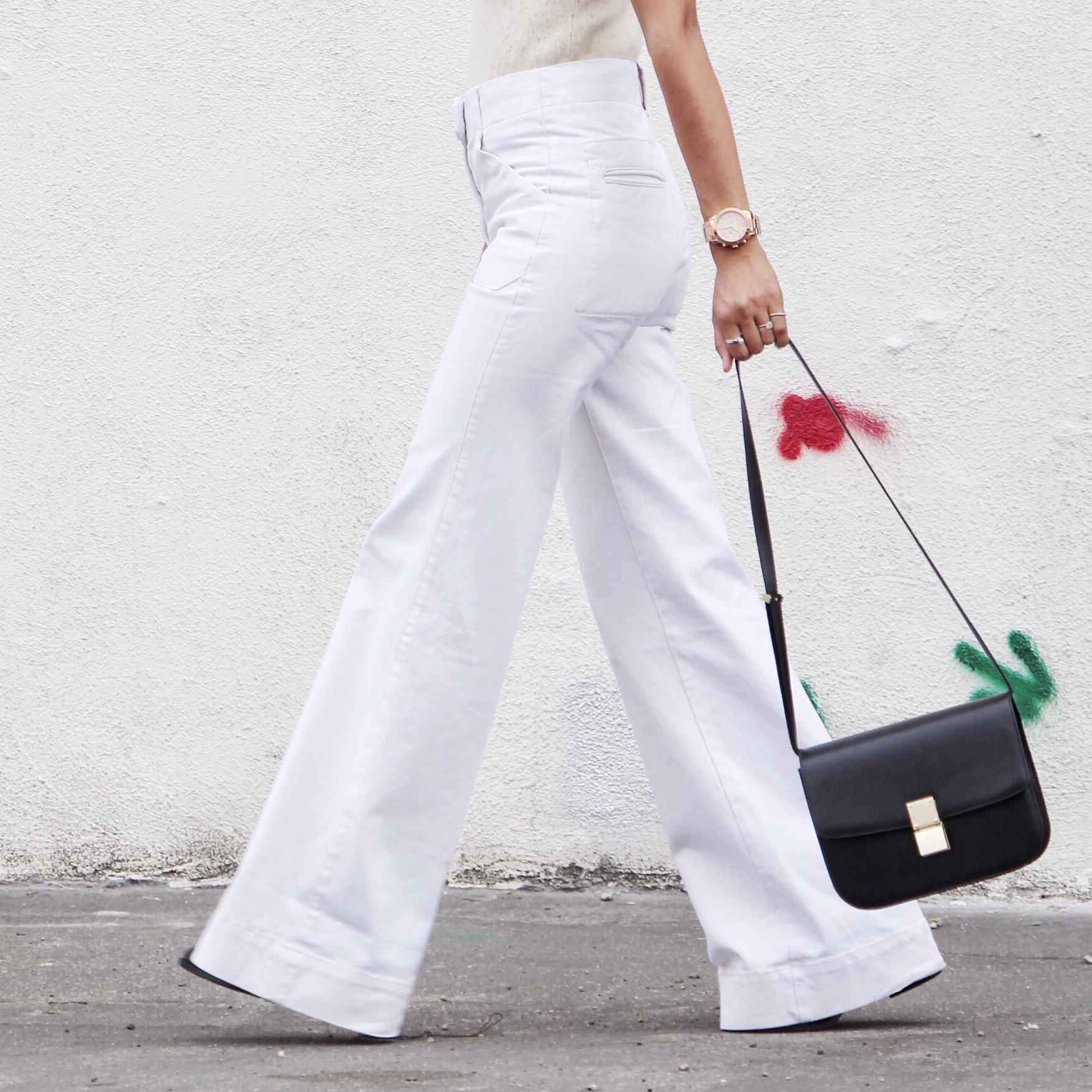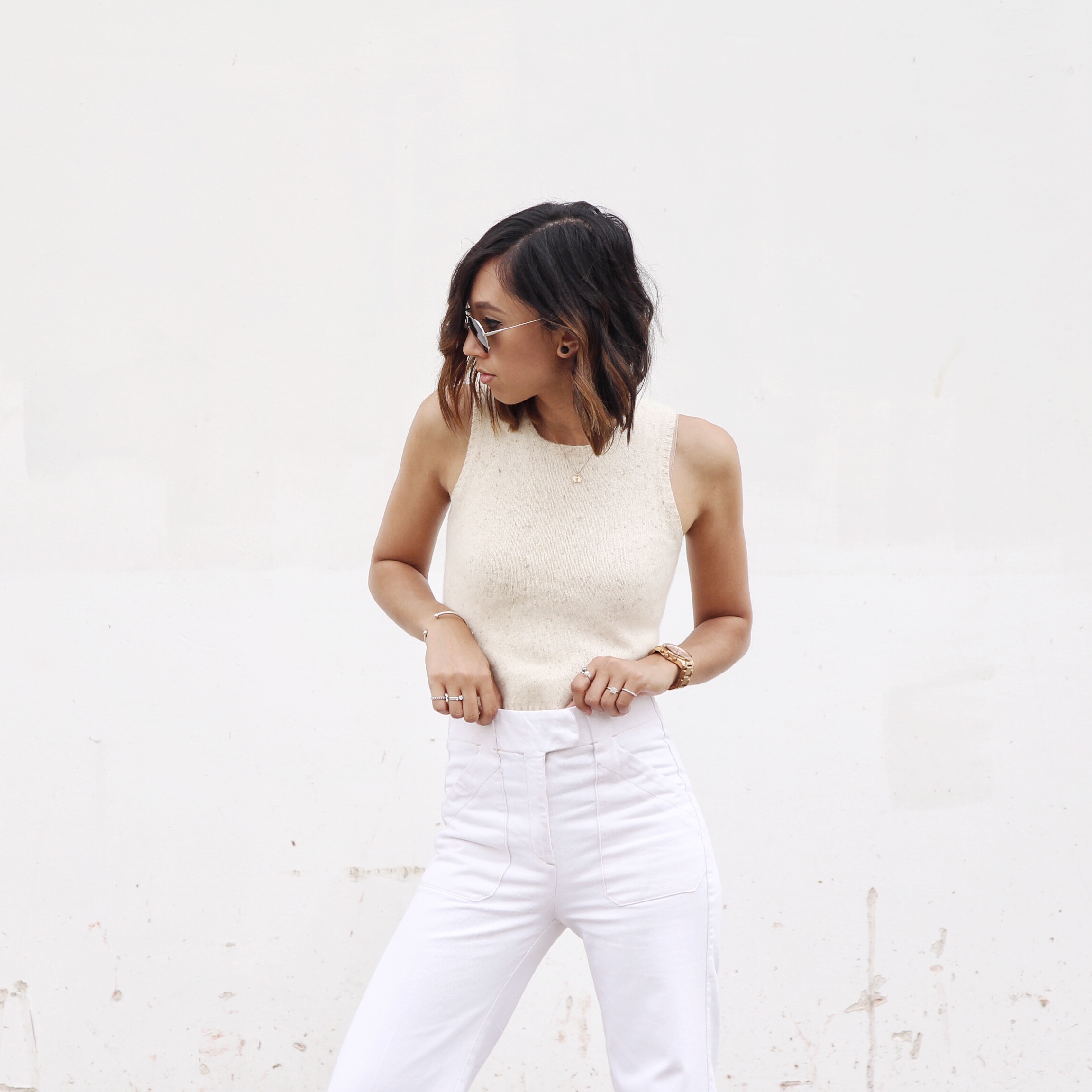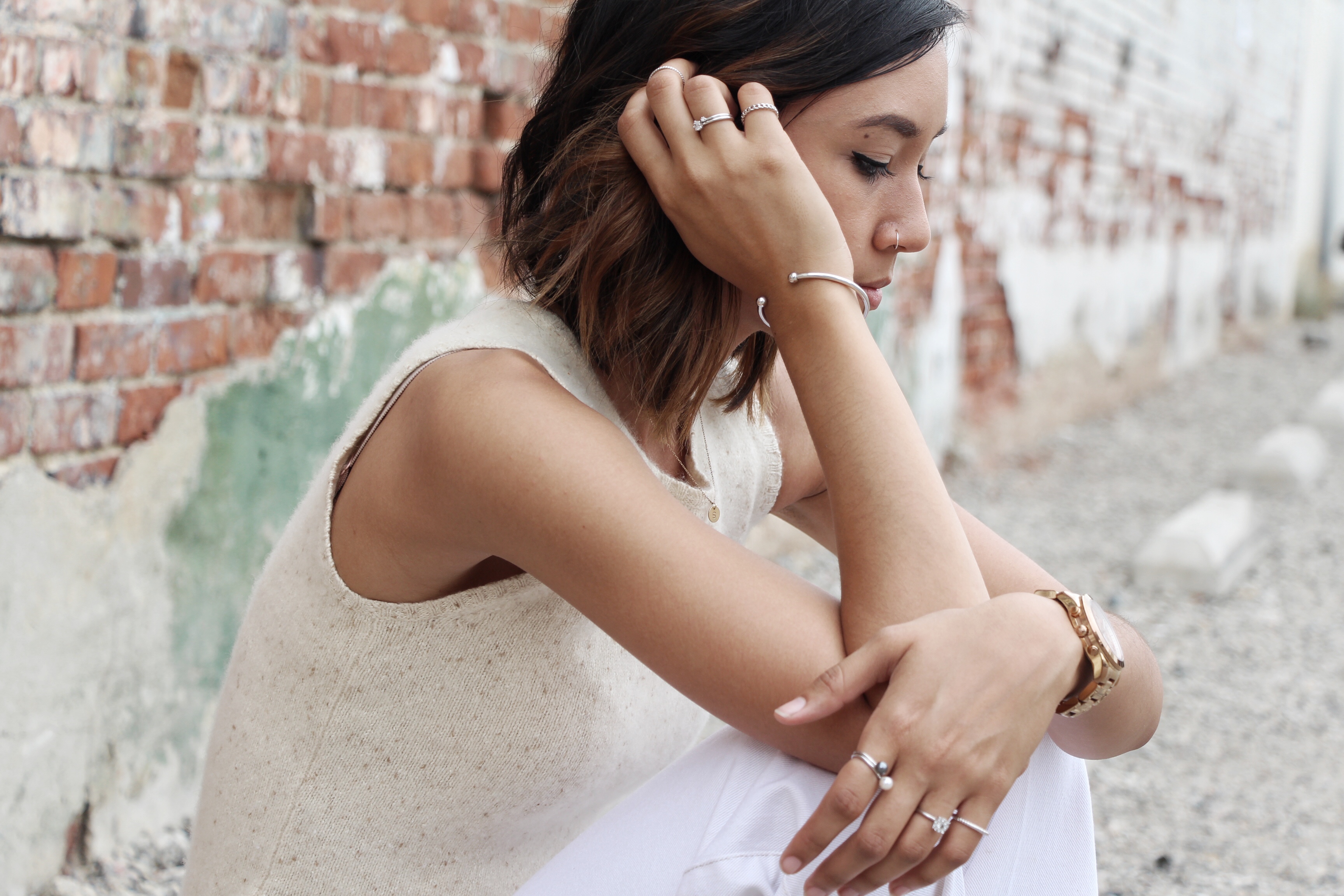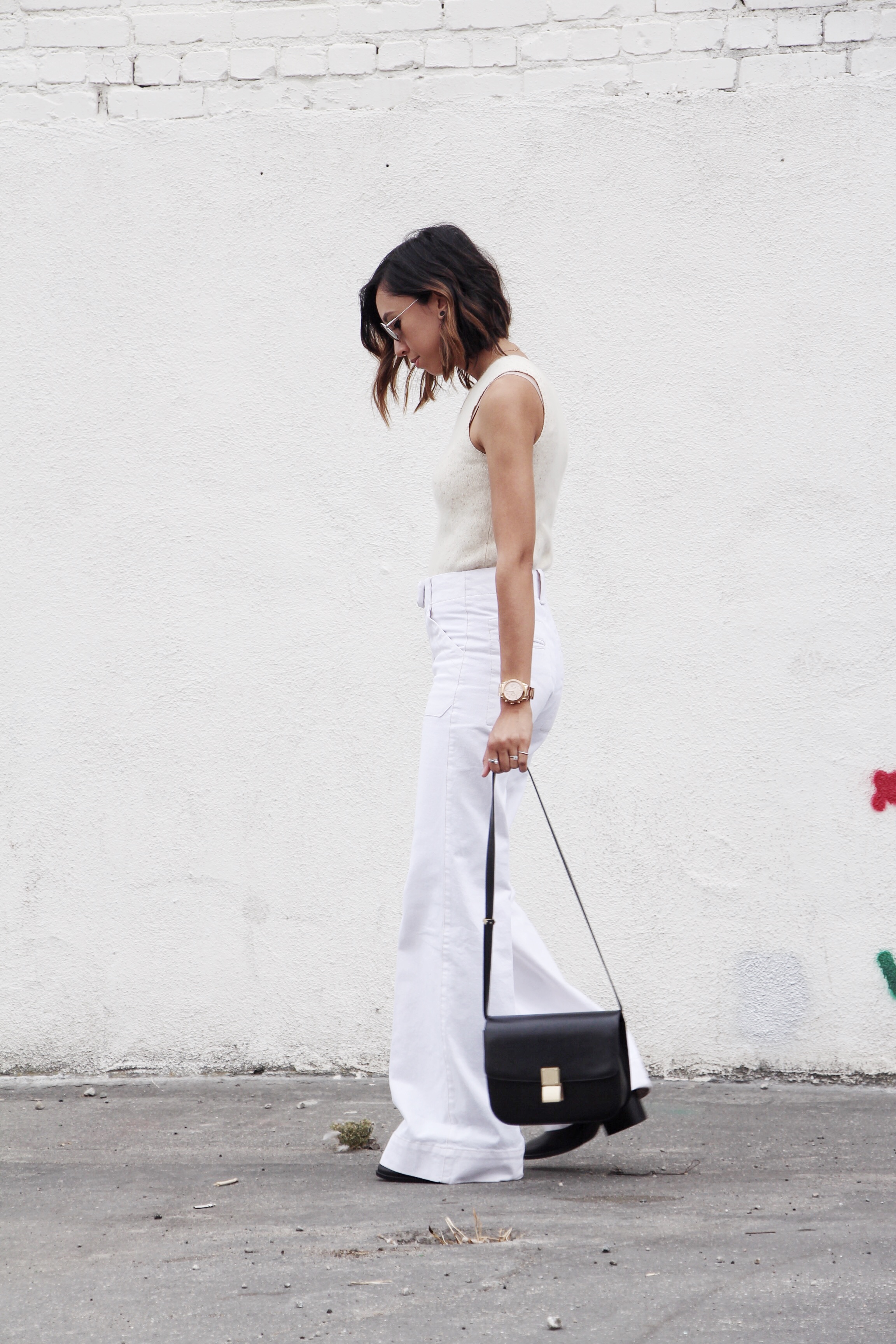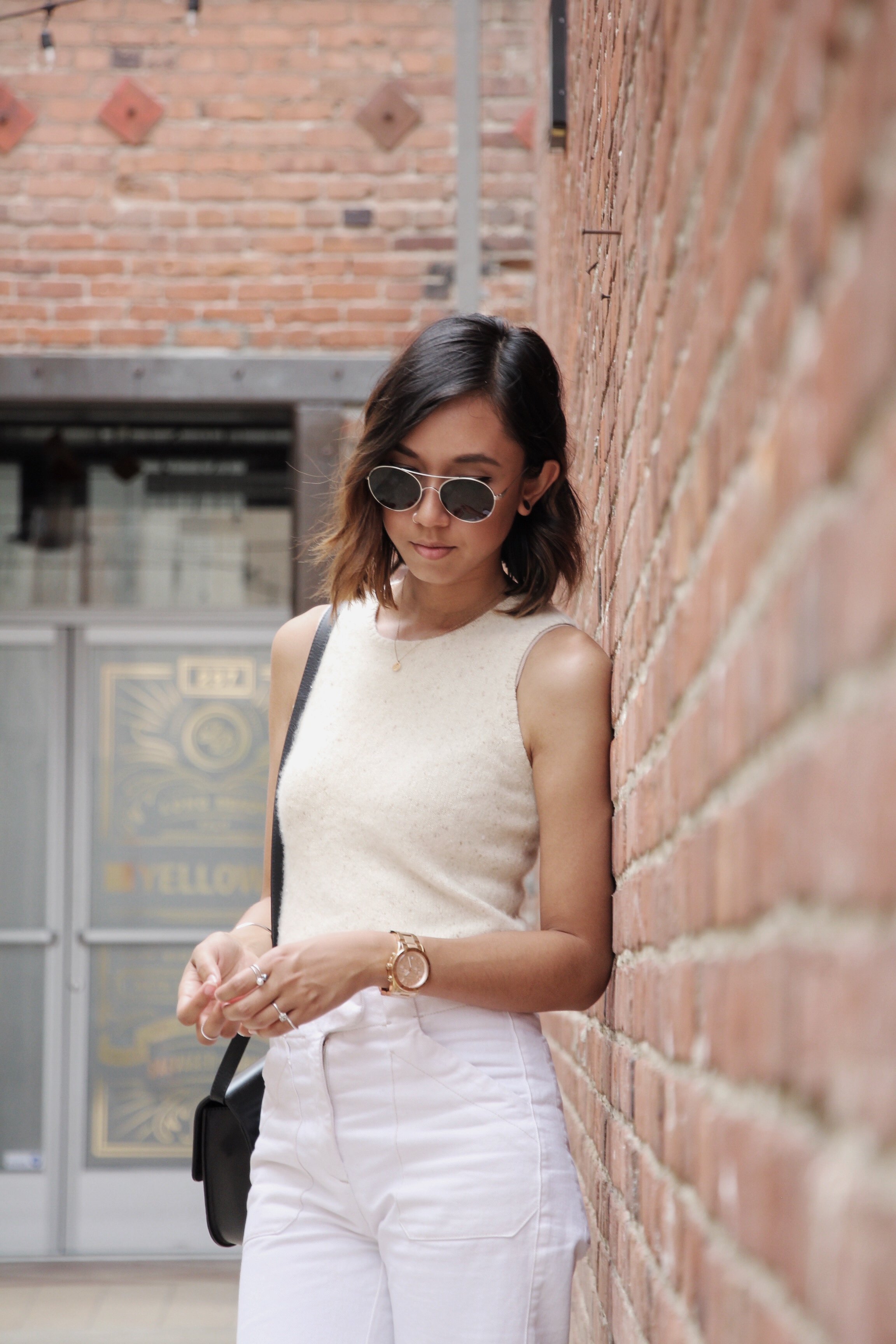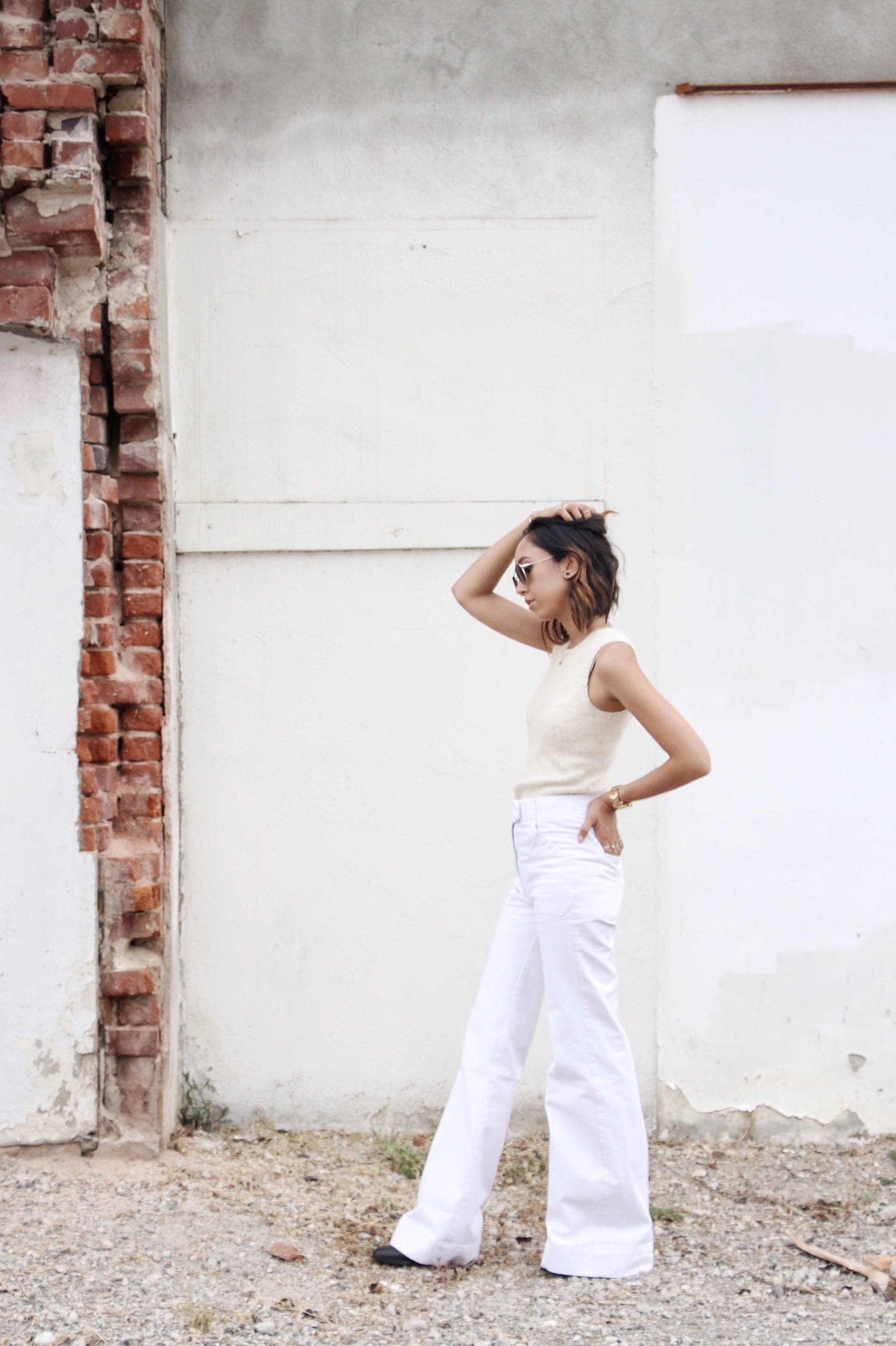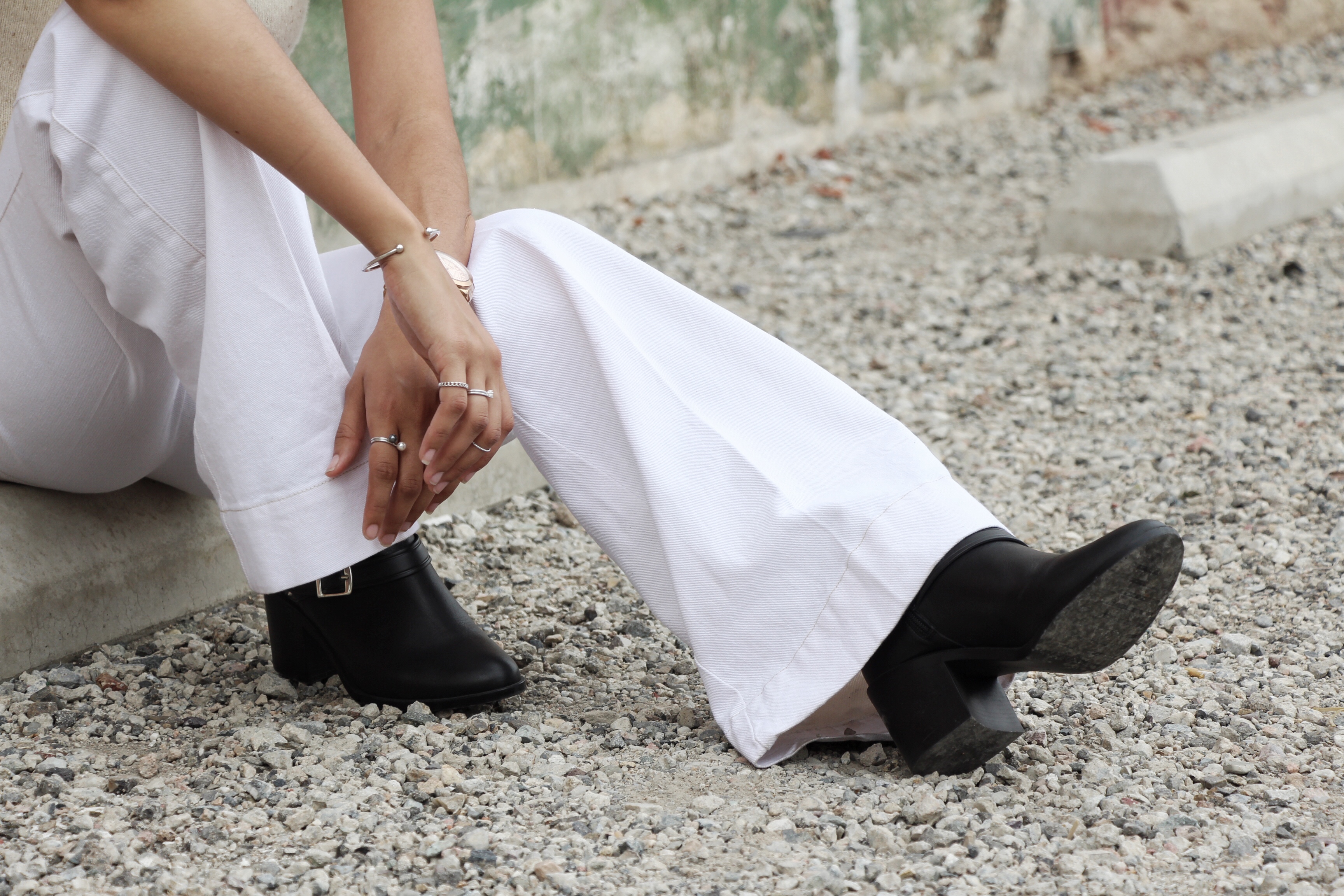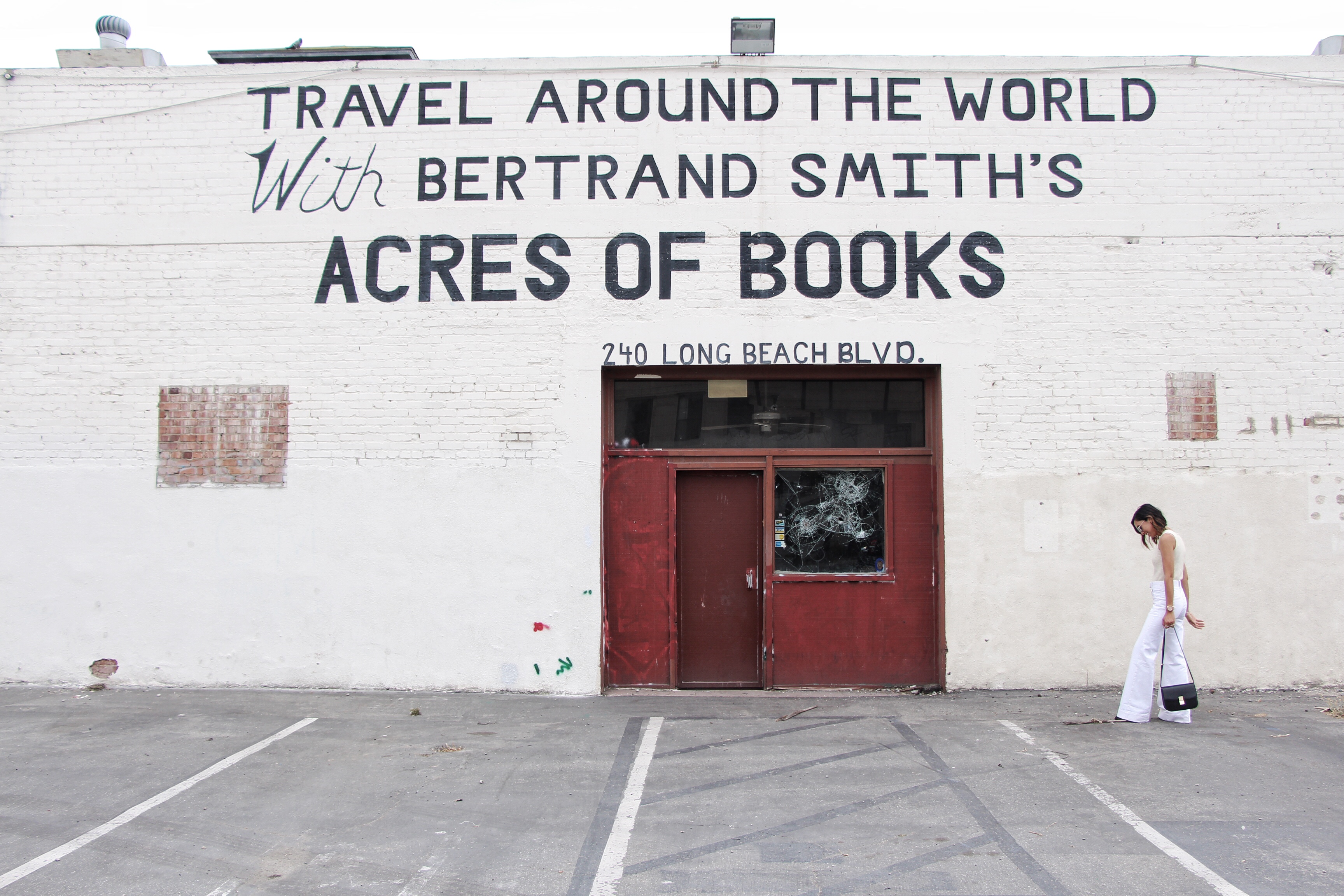 Flared Seventy Jean – Mango (on sale!) | Cropped Sweater Tank – Thrifted | Messenger Box Bag – JCOS Studios | Leather Mid Heeled Buckle Bootie – Zara | Rings & Bracelets – Ivory Studios
With temperatures rising, days extended, and vacations on the horizon it's hard for anyone to really stay focused at work. Along with that, most people are grumpy being stuck indoors when it's always so beautiful outside. But to keep your spirits up, I have found the perfect solution to your summertime work wardrobe problems you might be having, white 70s flare denim. Not only will this apply towards a corporate casual environment, these are the perfect transition piece for a Friday night happy hour after a long day in the office.
I grabbed this pair from Mango during their half season sale. They are structured and high waisted which were 2 of my must haves, not to mention the perfect wide leg flare leg. I threw on my thrifted Ann Taylor cropped sweater tank for a professional summer time look. Of course I can't leave the house without my Messenger Box Bag from JCOS Studios which keeps with the professional vibe. I'm going to be draping myself in white all summer long considering this past weekend humidity and temperatures have been in the 80s.