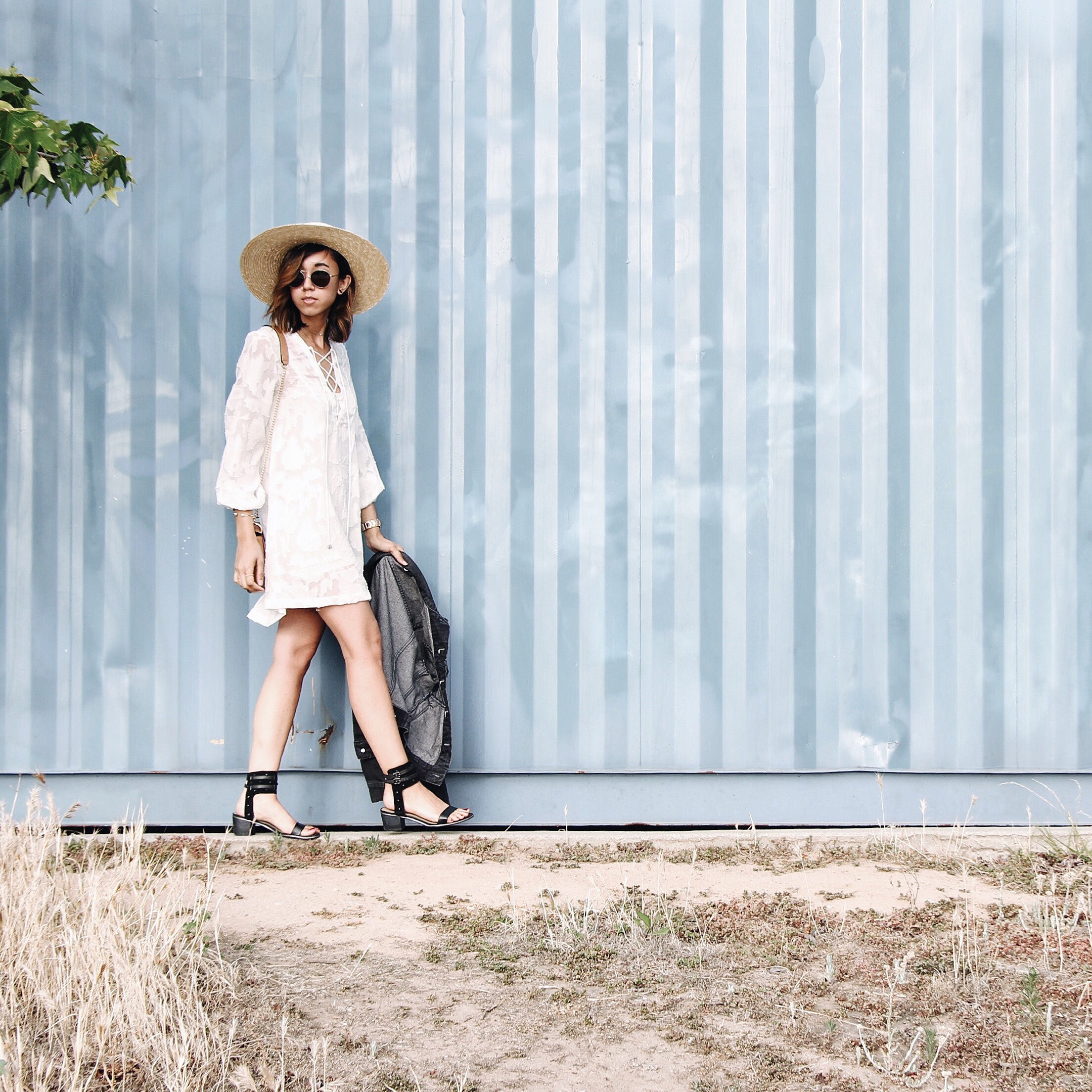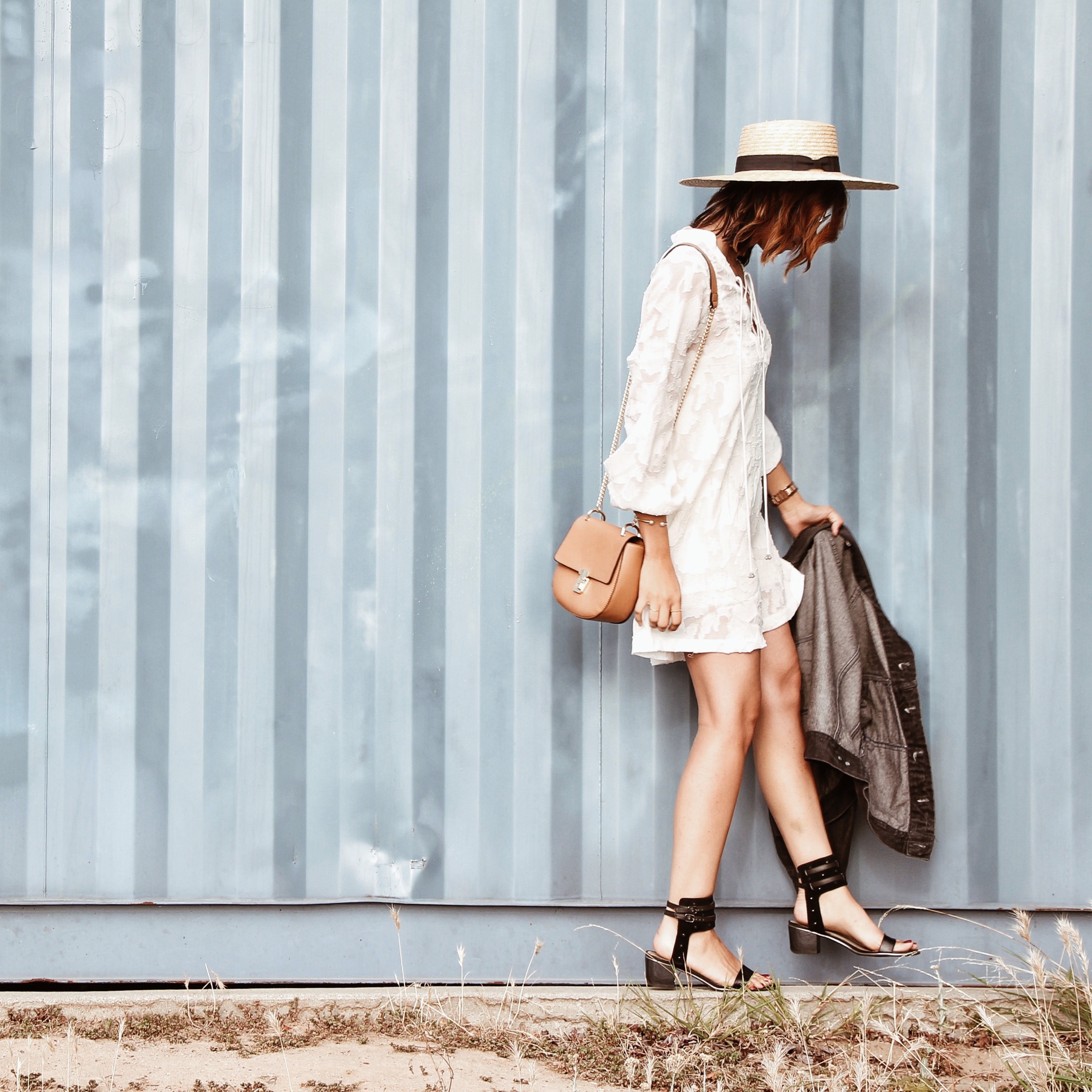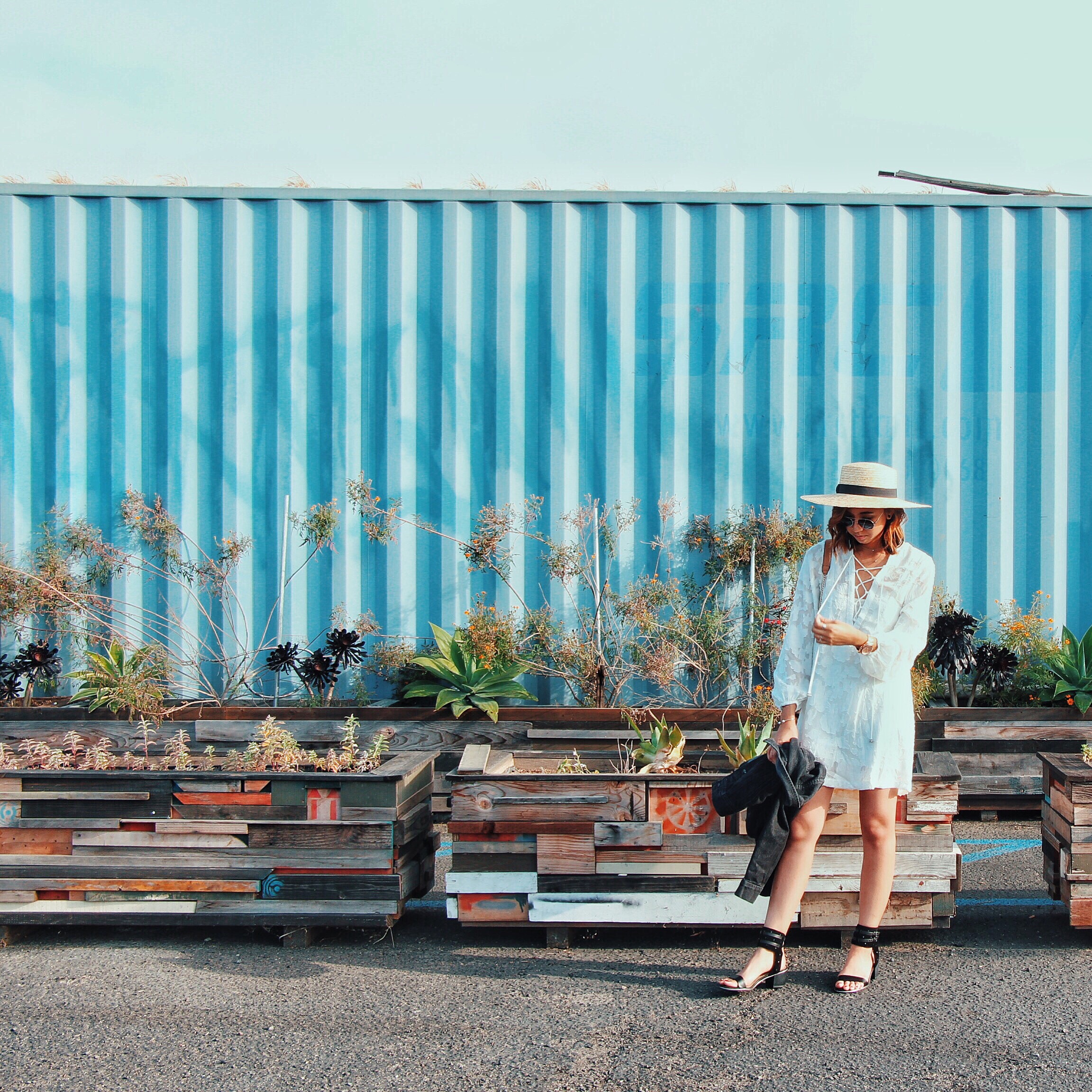 Short White Lace Front Dress – H&M | Slawter Sandal – Kenneth Cole Reaction | Spencer Wide Brim Hat – Lack of Color | Faux Leather Lock Crossbody – Forever21
Quick little post with this amazing new lace up white mini dress from H&M, the perfect little dress (or cover up) for summer. I luckily had a white slip dress from a previous H&M lace number that I threw on underneath although I'm majorly looking forward to throwing this on top of some swimsuits during my honeymoon. Also note if you can grab one of these in store still (they went so fast) its only $14.95! Downsides, you will need to figure out what to do underneath but hey that makes it fun right?
Also this new handbag is beyond dreamy, I grabbed this Chloe look alike from none other than Forever21. It's actually good quality for a fun going out bag however my only negatives are the clasp, its really hard to undo it so I'm standing there struggling for about 5 minutes to get it open haha. Well worth it though for the price and cuteness factor!