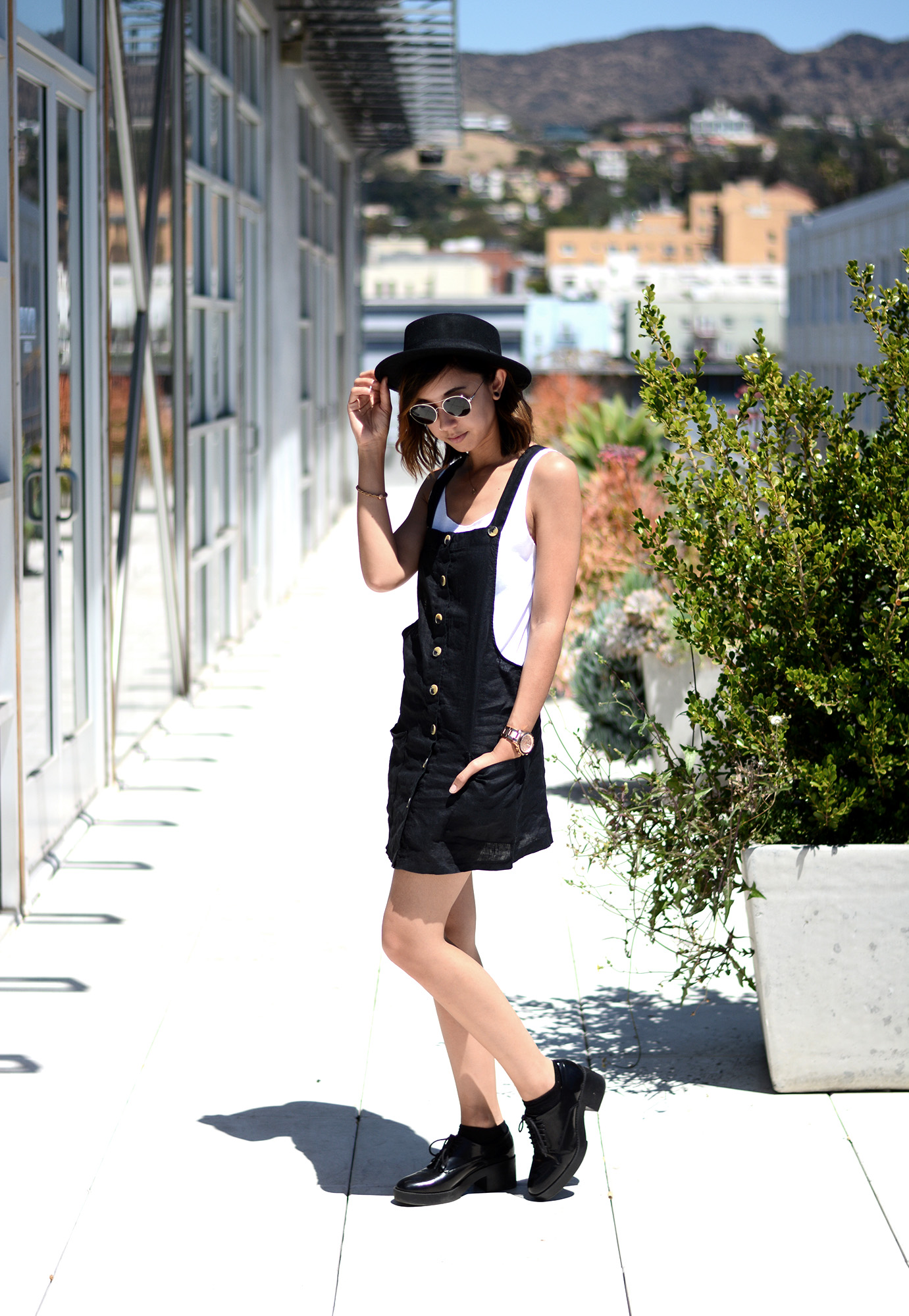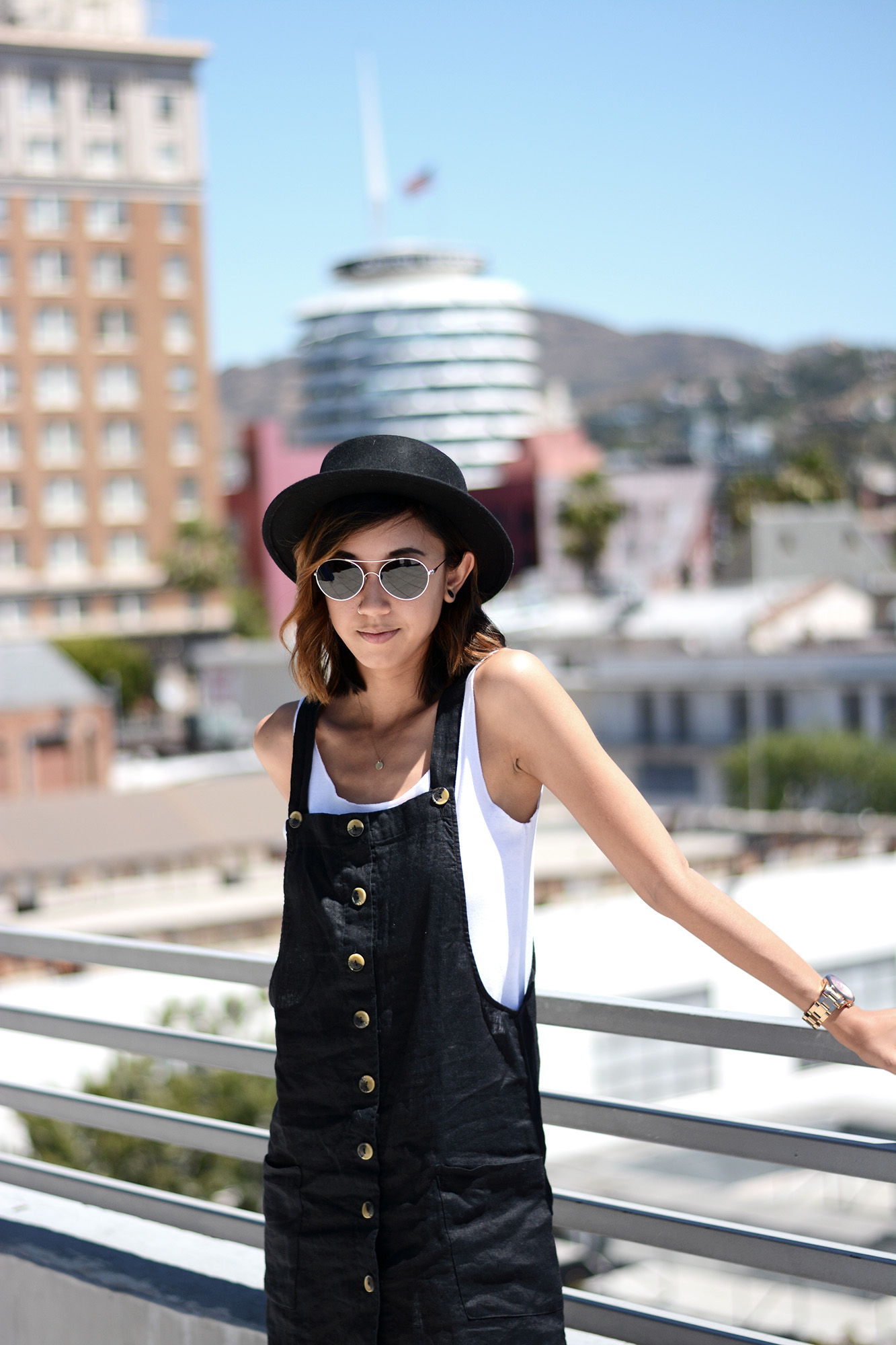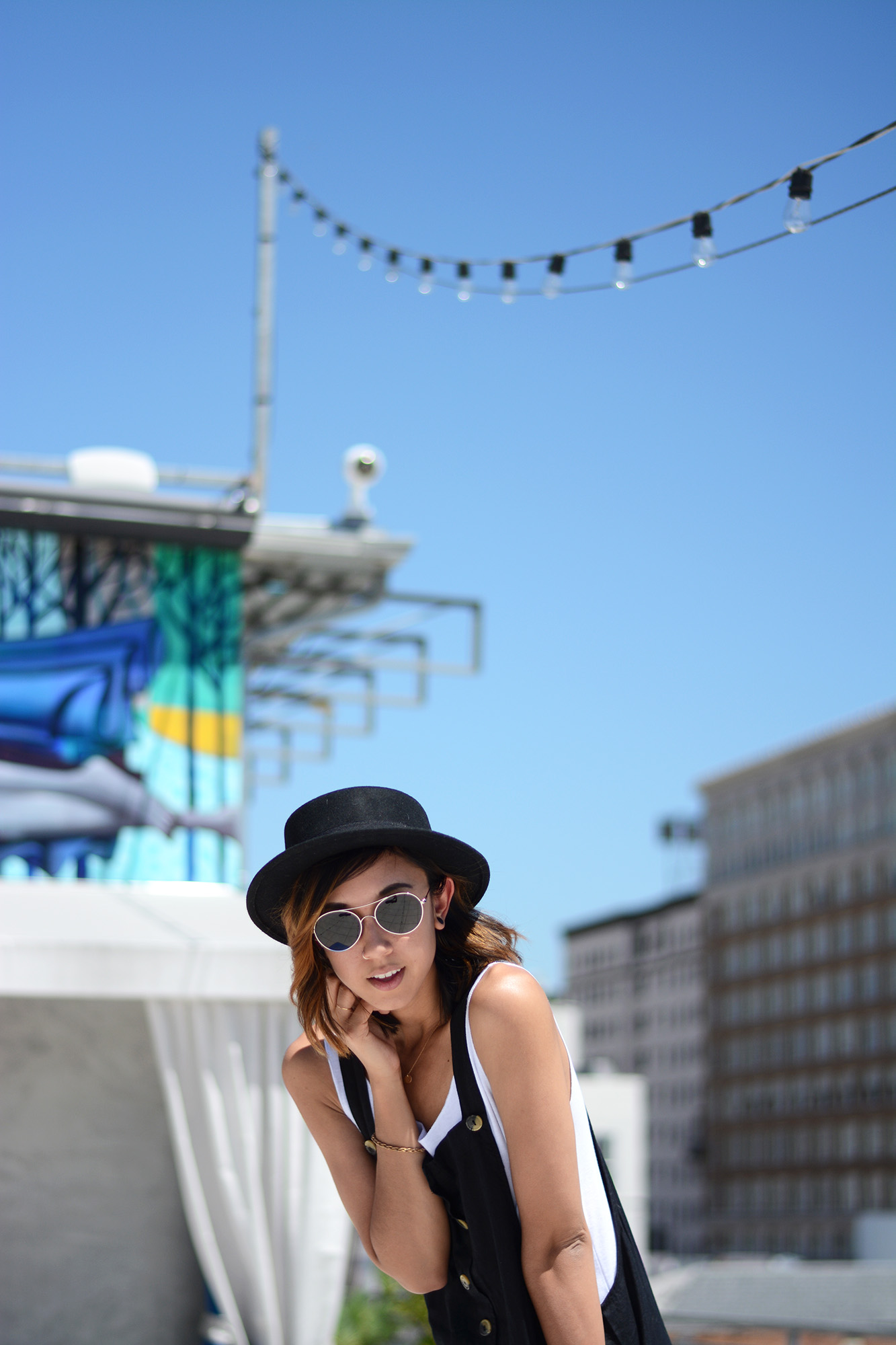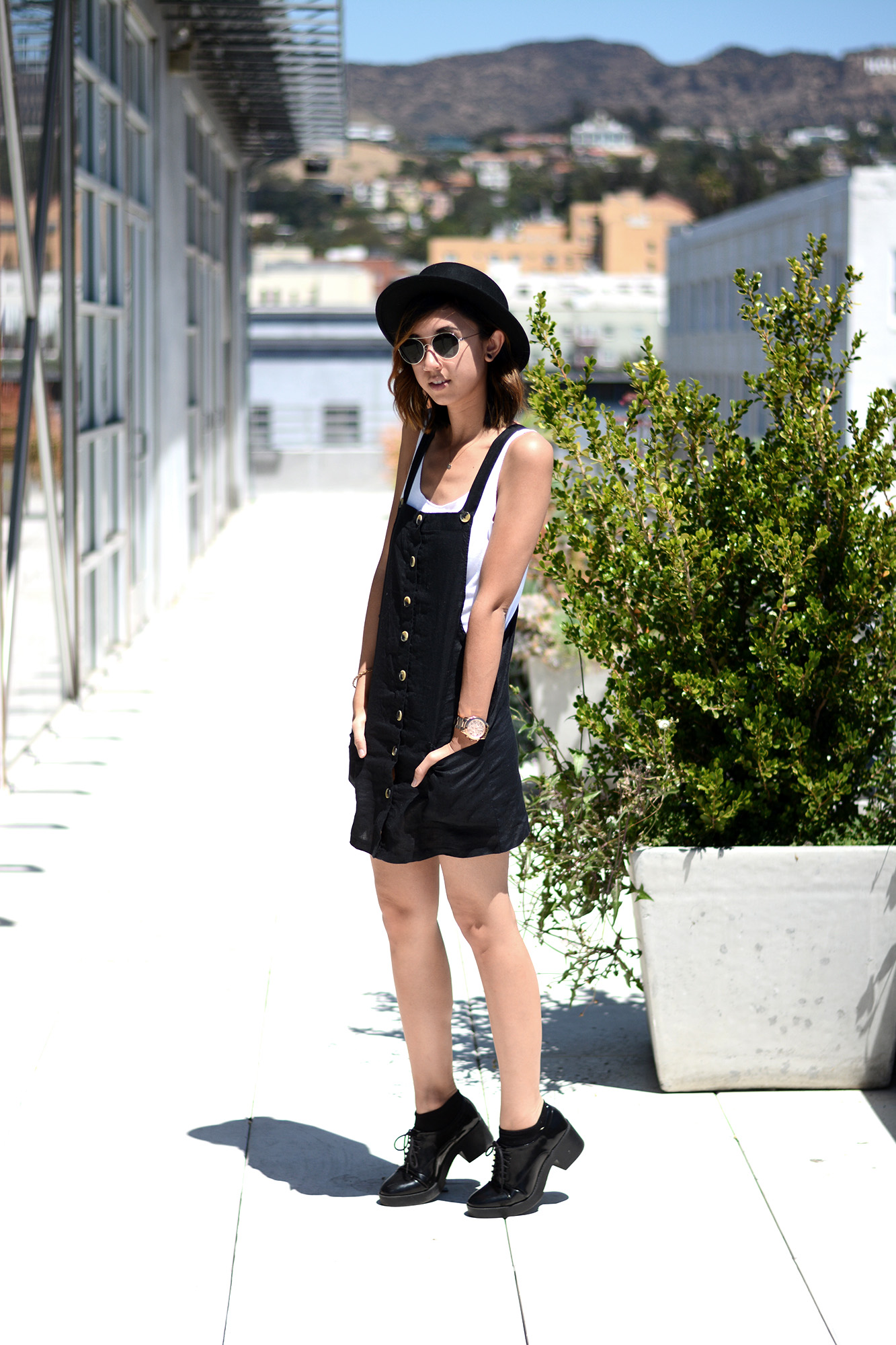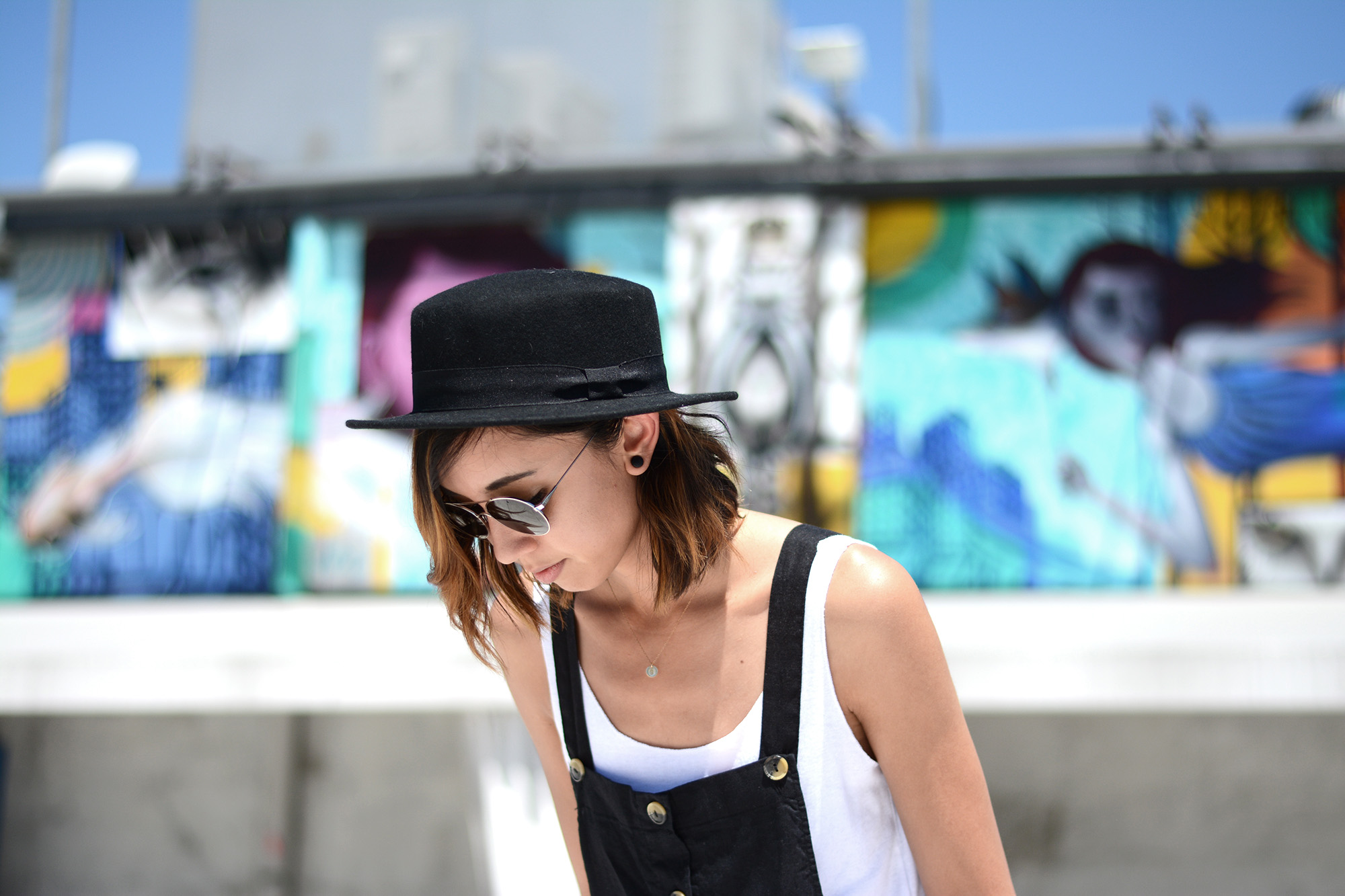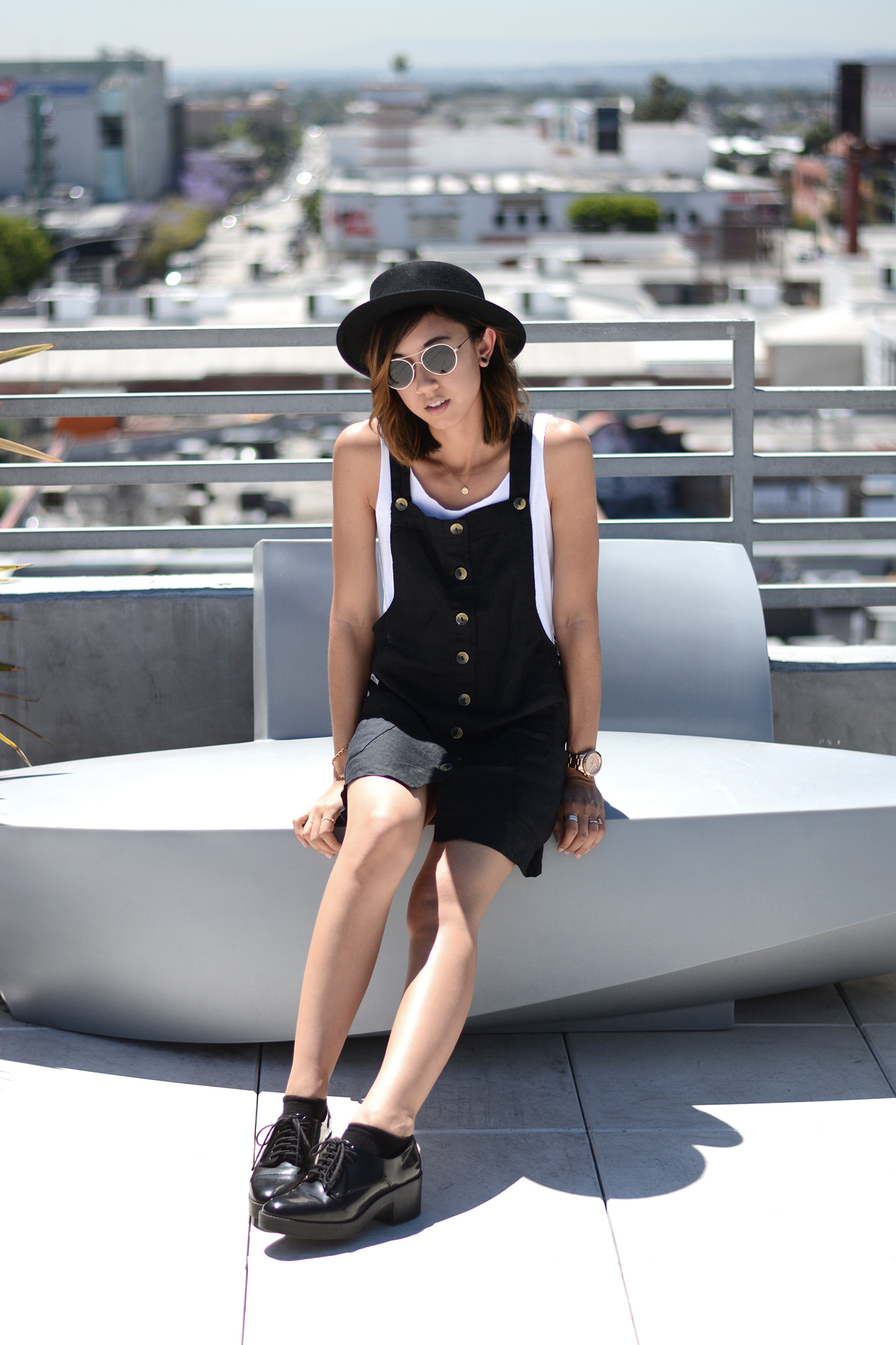 Linen Overall Dress – Forever21 | White Scoop Neck Vest – TopShop | Black Boater Hat – Yellow108 (Similar) | Black Bulcher Shoe – Zara
[show_shopthepost_widget id="702193″]
Ever since overalls came back full force I have been wanting an overall (pinafore) dress to go along with it. Low and behold I couldn't take my eyes off this linen overall dress from Forever21 when I first came across it. The curse of being a good online shopper is that your bound to run into the cutest stuff in the black hole that is F21.com. Luckily I actually stumbled across this in store unintentionally so I was able to try it on and seal the deal. Not to mention that day I received a 40% off in store one day only coupon and had to use it (side note: Forever21's email newsletters are actually really useful and fun). This little number was perfect for the scorcher that was Tuesday in Los Angeles. For some odd reason every time I make a trip out there its on the hottest day of the month. Just my luck I suppose? I attended my first press preview on Tuesday and it was amazing. The space the PR agency rents out as their office can also be used as a live-in studio. The location is perfect (right off Hollywood Blvd) and the rooftop was the raddest spot to snap a few photos. If only my office had that kind of view!
Positives of this outfit was the linen blend fabric being so breezy, negatives, the same linen fabric wrinkles soooo easily. I'd recommend getting this one in black for that reason, you can't really argue with the cuteness for the price.
I'm really looking forward to bigger and better things with my blog. Unfortunately working full time I have to really pick and choose what events I can attend based on, work, traffic, time off, etc. But I am so grateful for the amazing people and brands that have approached me thus far. Just know I love working with you all and most of all thank you to my supporters and readers out there who actually enjoy looking at this stuff!