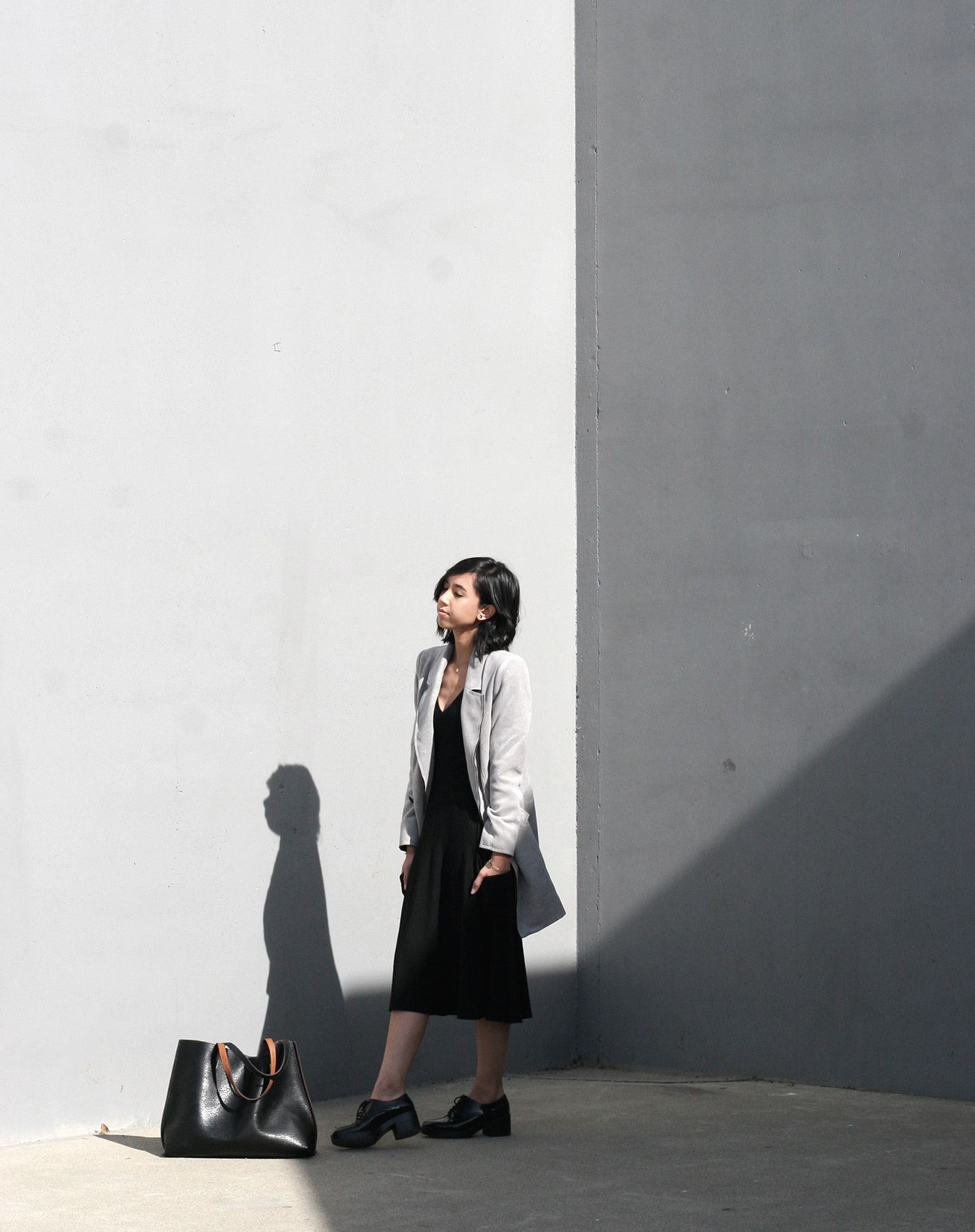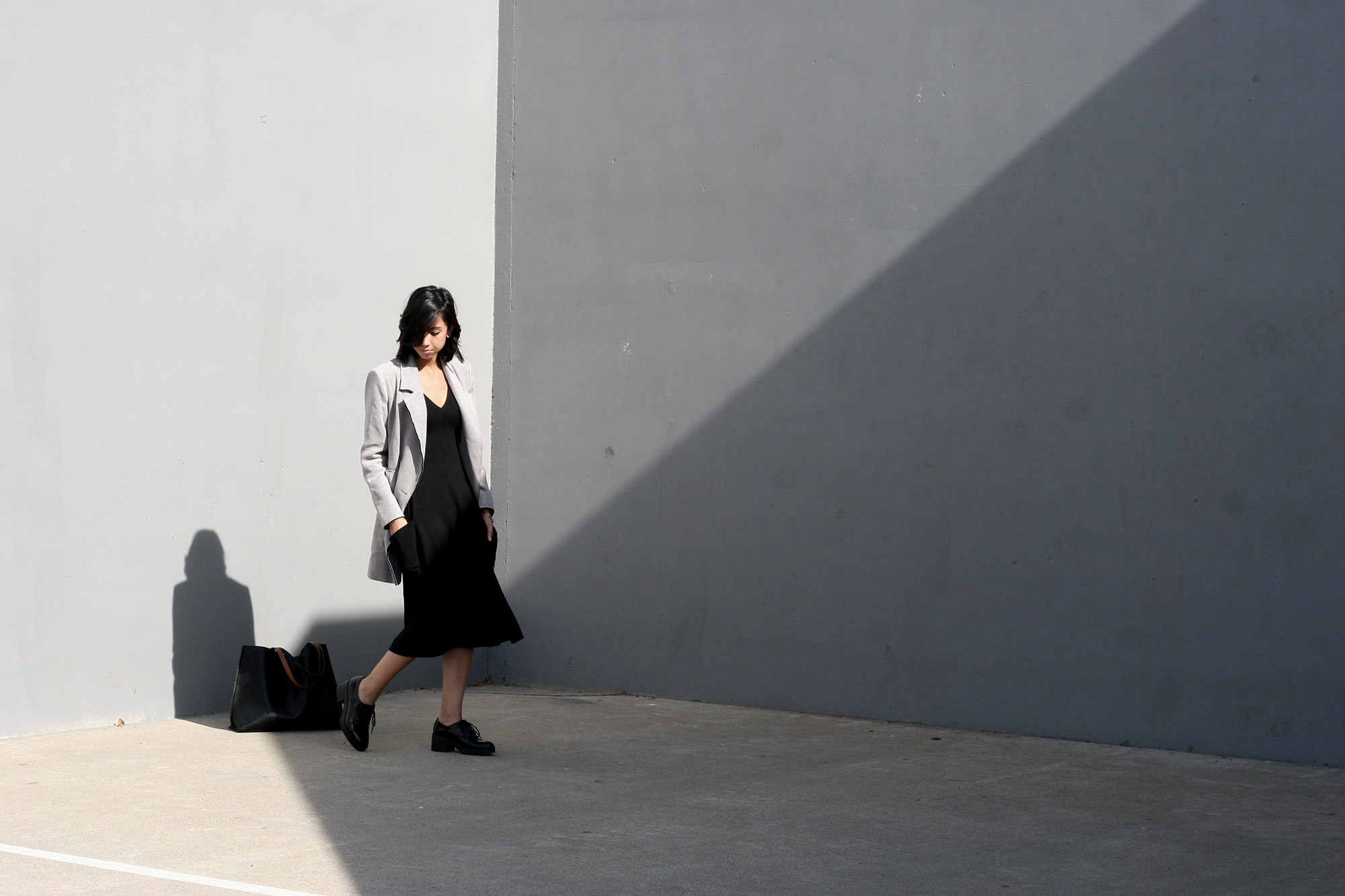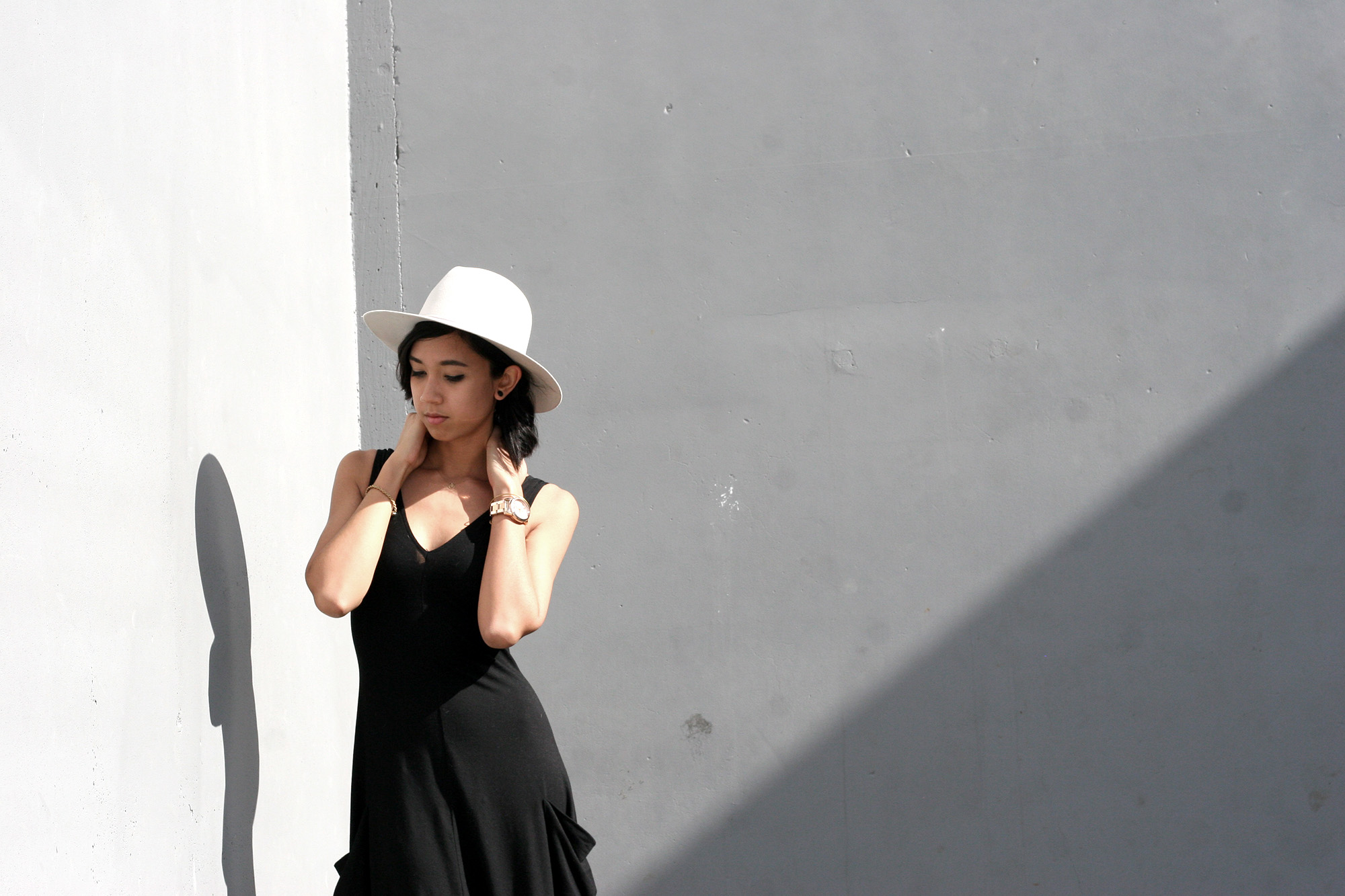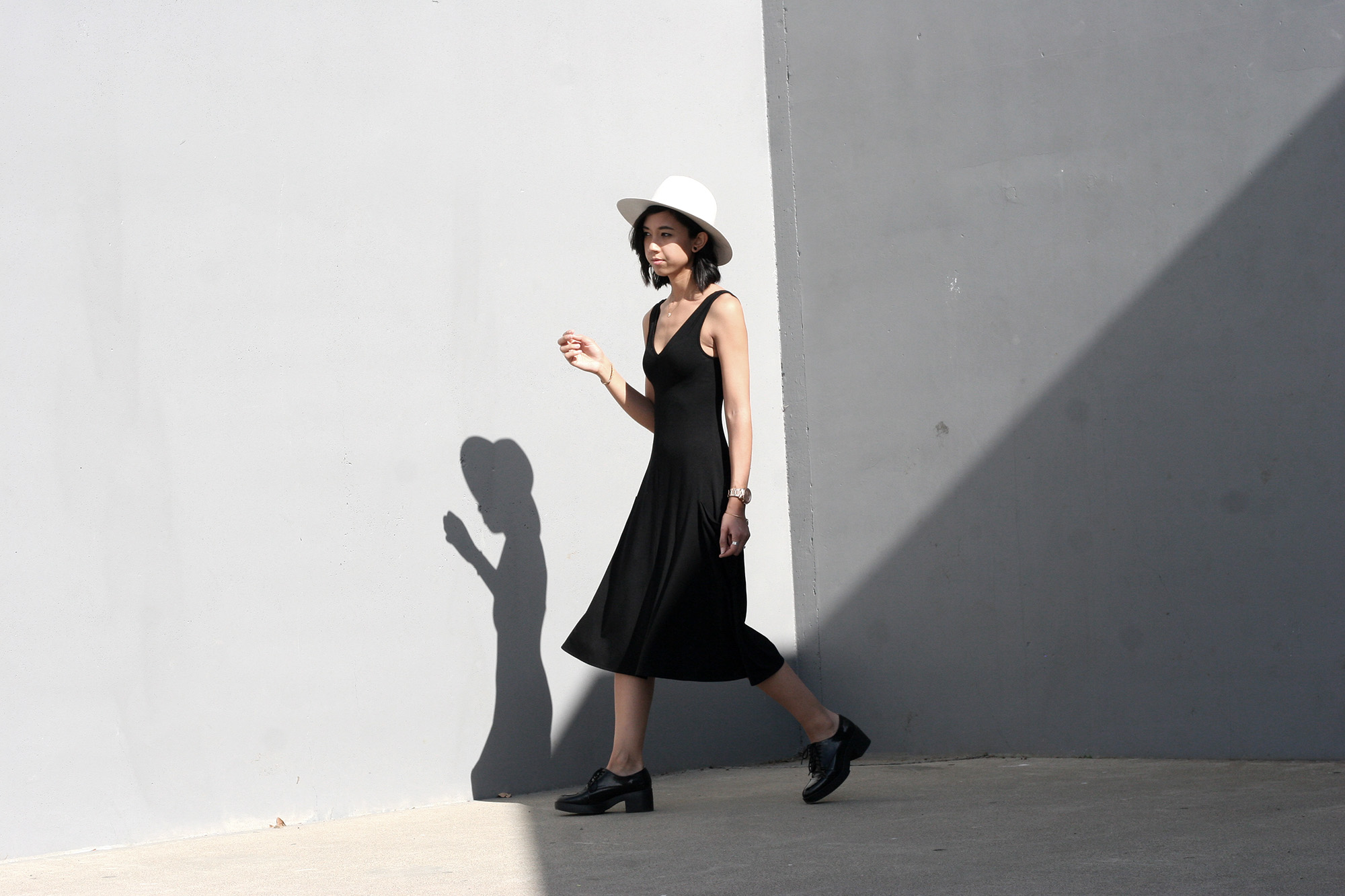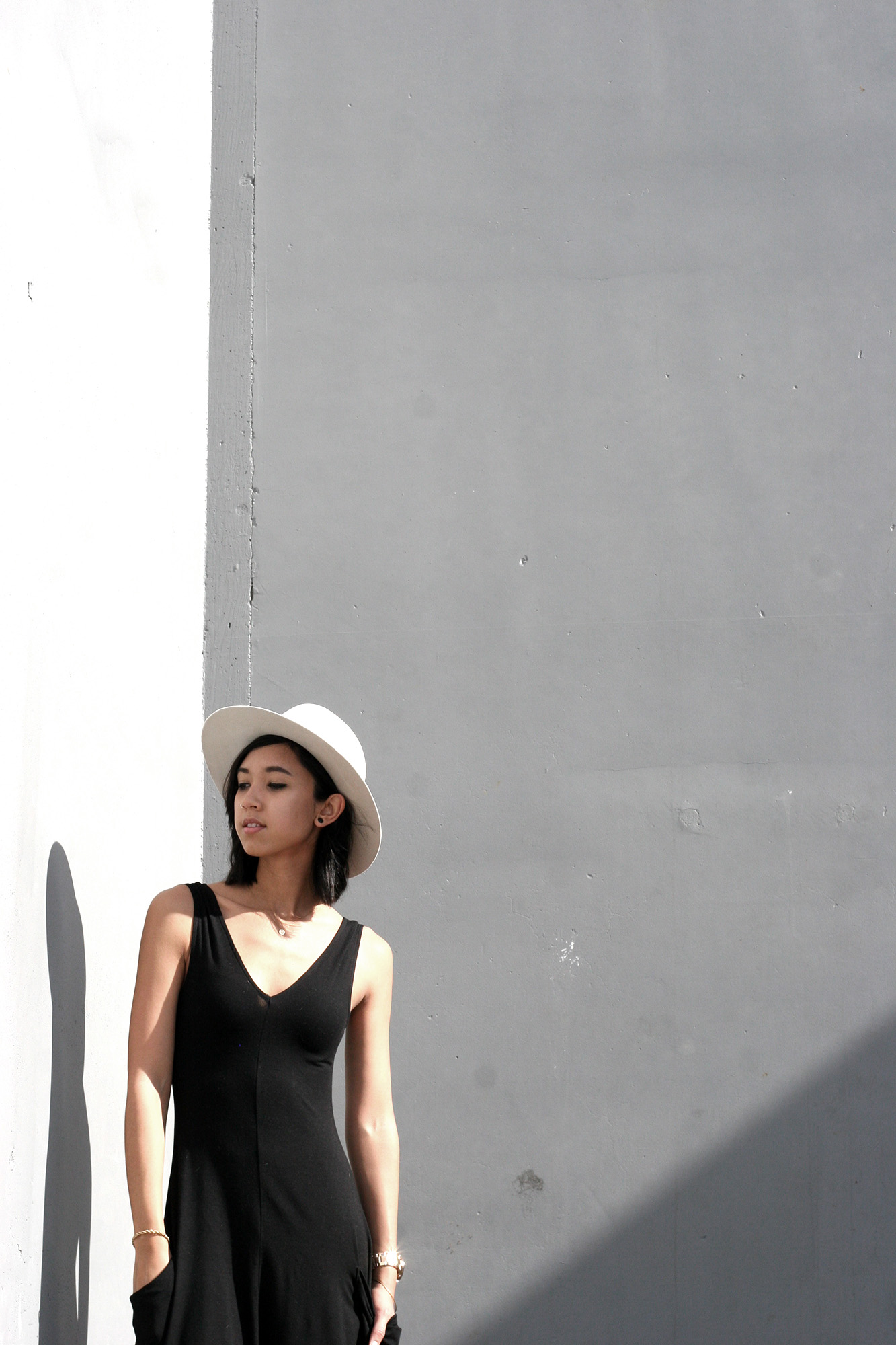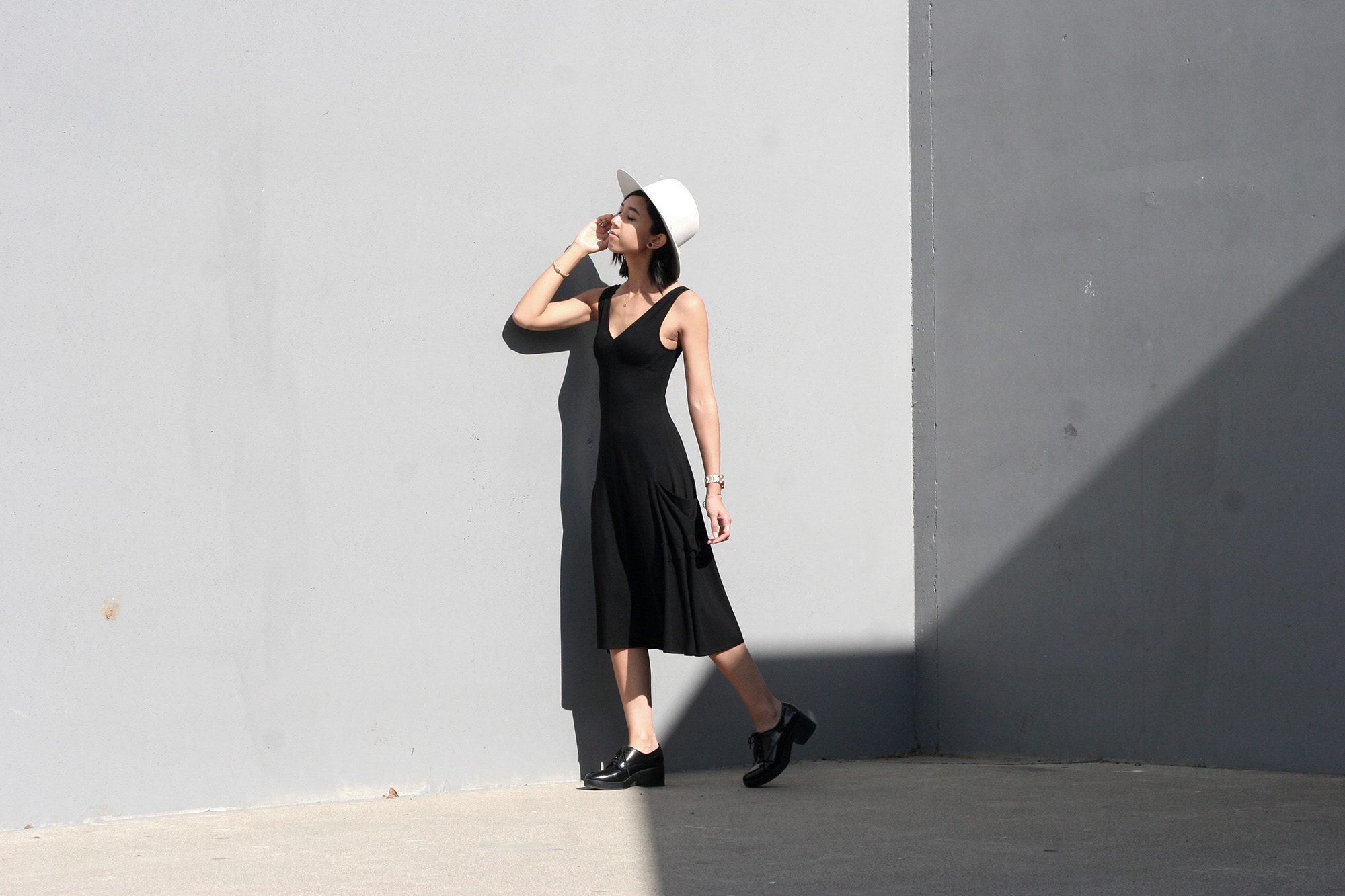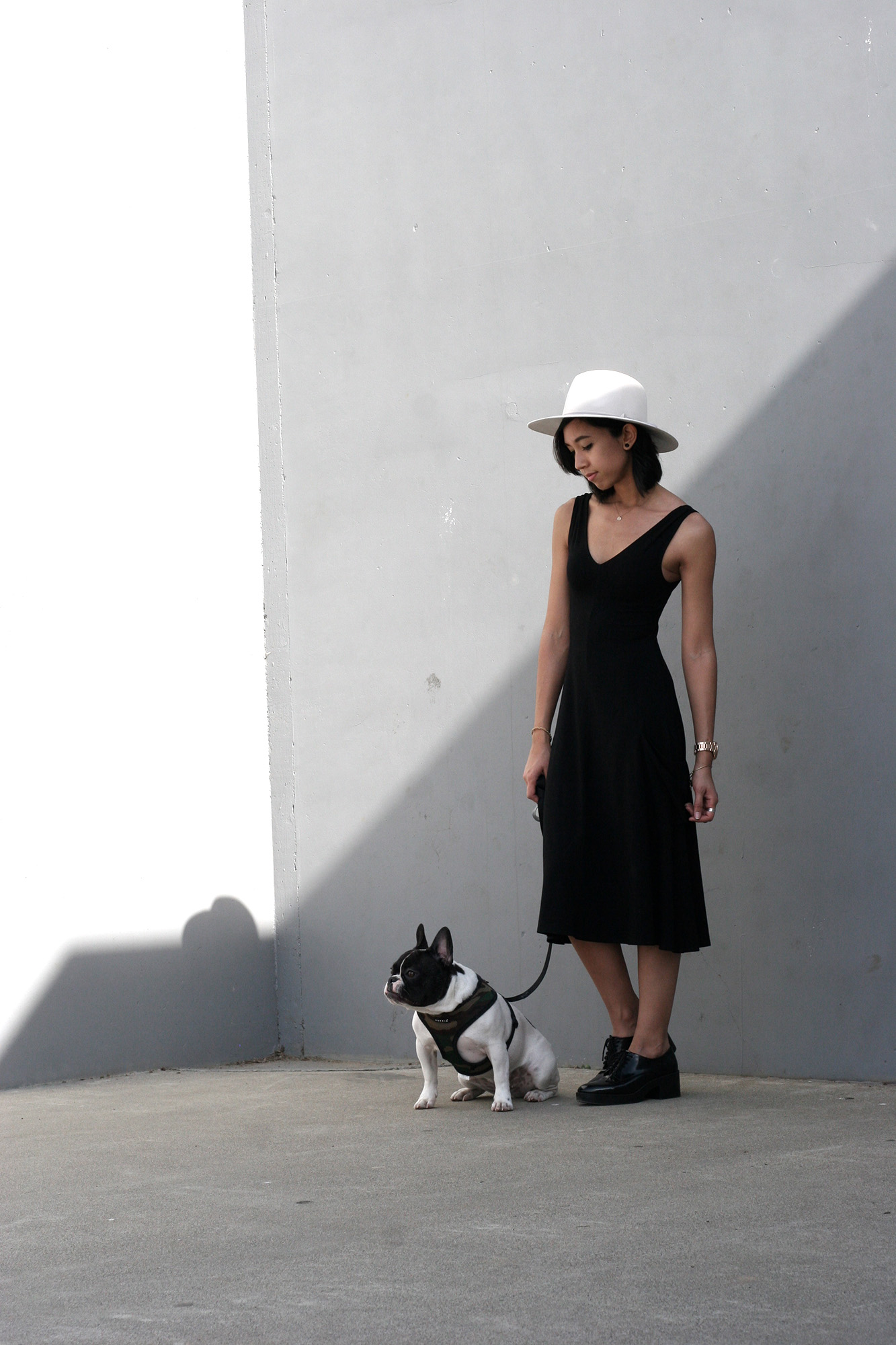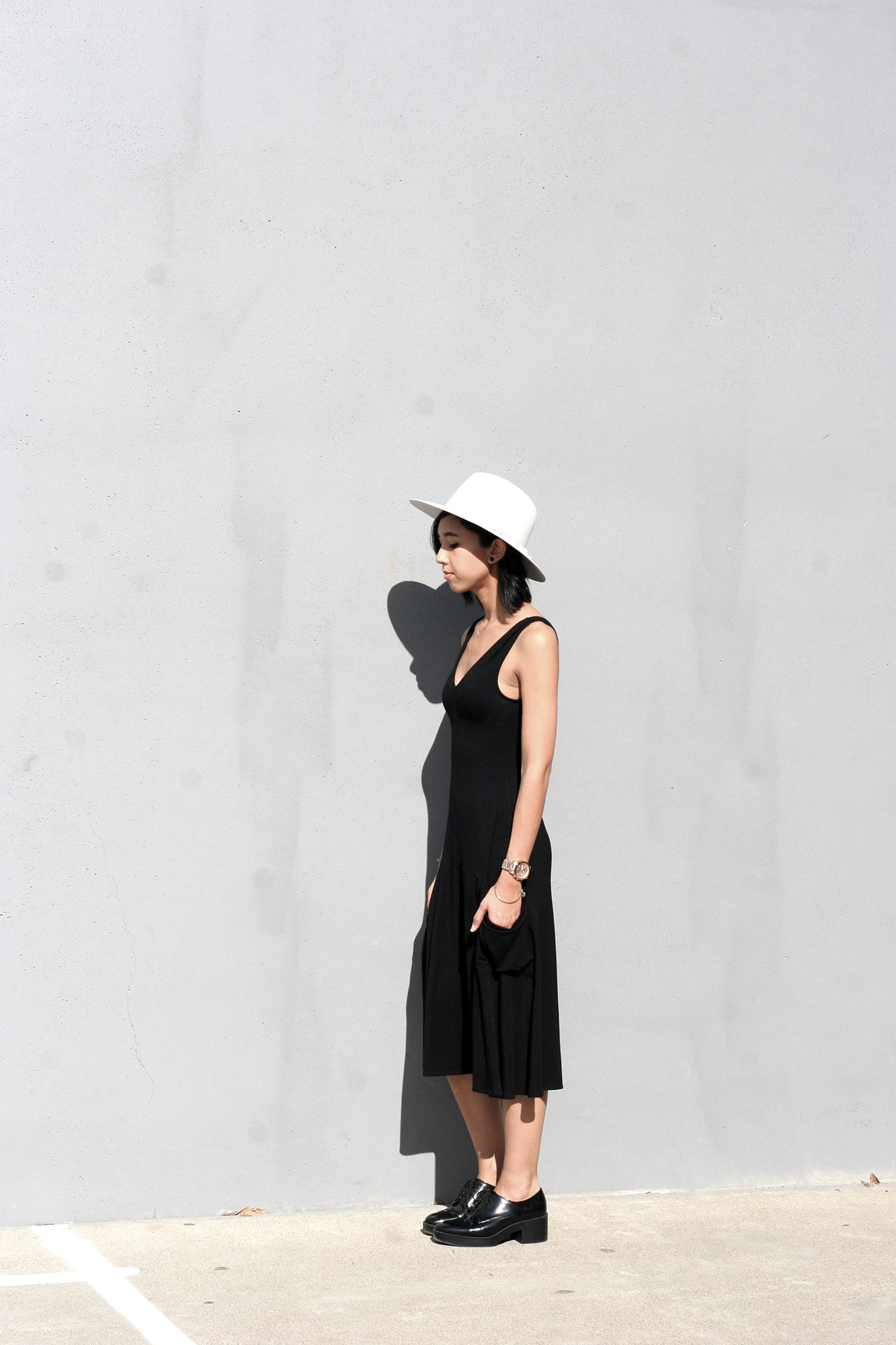 Sylvia Dress – Reformation | Oversized Longline Overcoat – Forever21 | Bulcher Shoes – Zara (Similar) | Gambler Hat – UrbanOutfitters | Reversible Vegan Leather Tote – Nordstroms
[show_shopthepost_widget id="508415″]
I absolutely love Reformation, a clothing brand that focuses on re-using and recycling of fabrics and clothing to create new and uniquely designed pieces. This midi dress is no exception, and if you didn't already notice, it has POCKETS. There's nothing I enjoy more than being able to nervously shove my fists into my pockets when I can't figure out what to do with my hands. It's always a good idea to have a black midi dress handy in your closet, something simple and sexy that can easily be transitioned from a family party to a Friday night out. I also recently picked up this reversible leather tote bag from Nordstroms and I must say it's a great bang for your buck. My love for black accessories dominates my closet but I have always been drawn to brown tote bags (just never want to pull the trigger), with this, you get the best of both worlds.
I threw on my double breasted coat blazer to give the look some additional class while I experimented with the amazing shadows this wall provided. I really do enjoy the aspect of giving additional thought not only to the outfit but how I present it on my blog. While I'm all for a good quick snap before I head out somewhere its also fun to style yourself and style the actual shoot alongside it.
Happy Monday Friends!