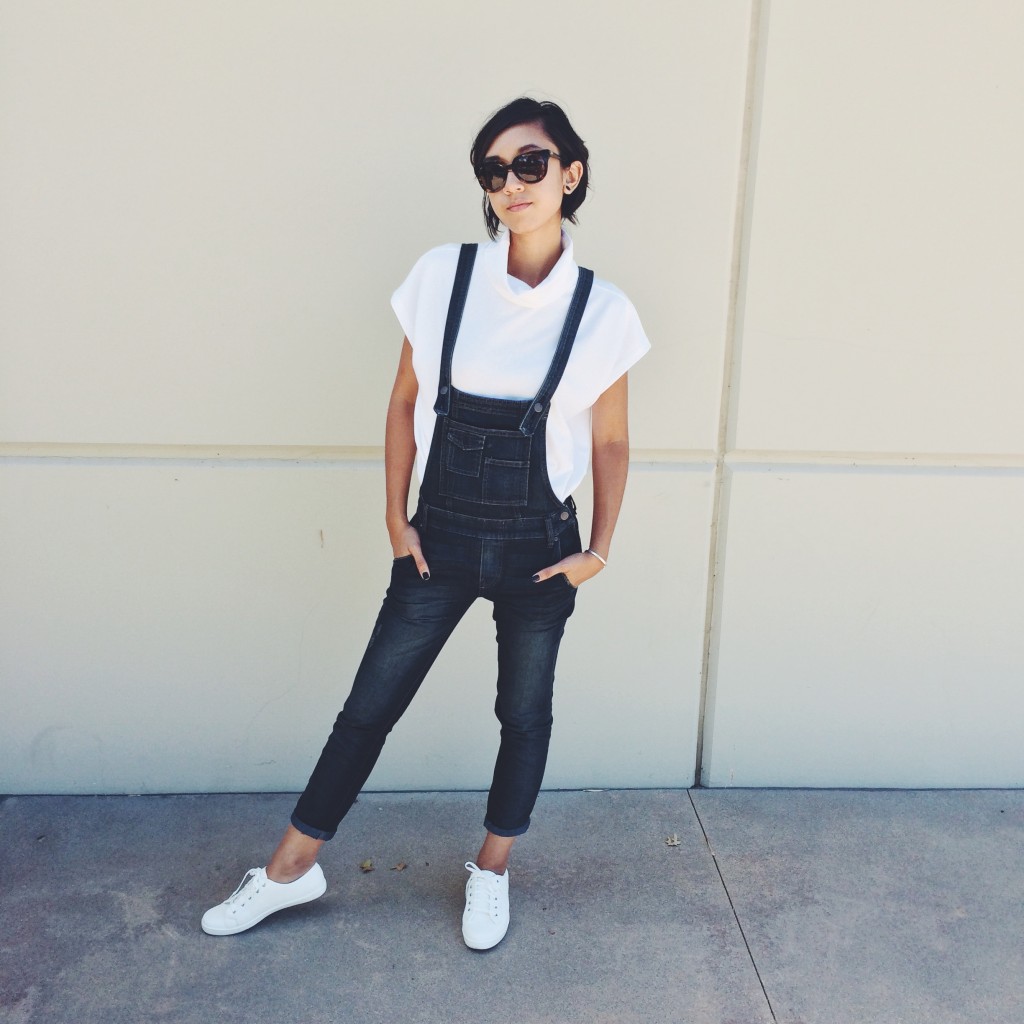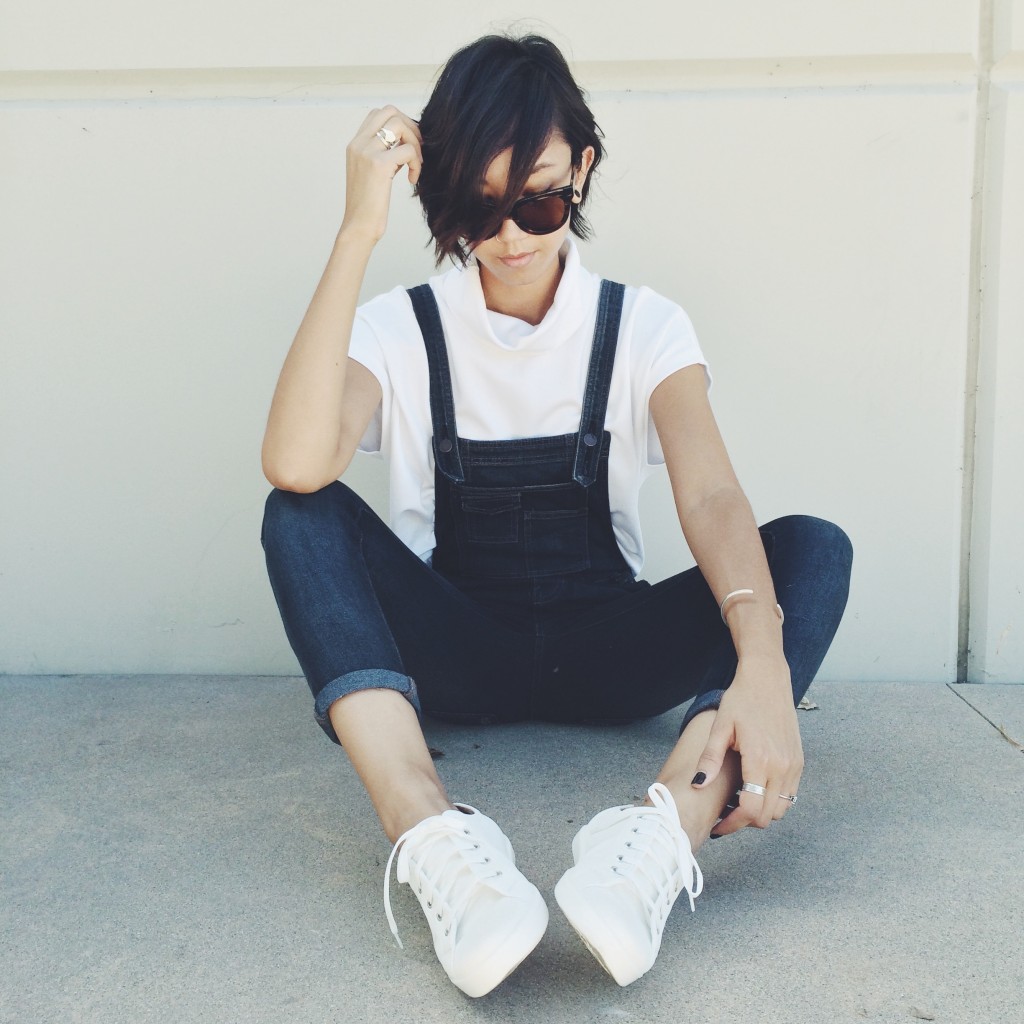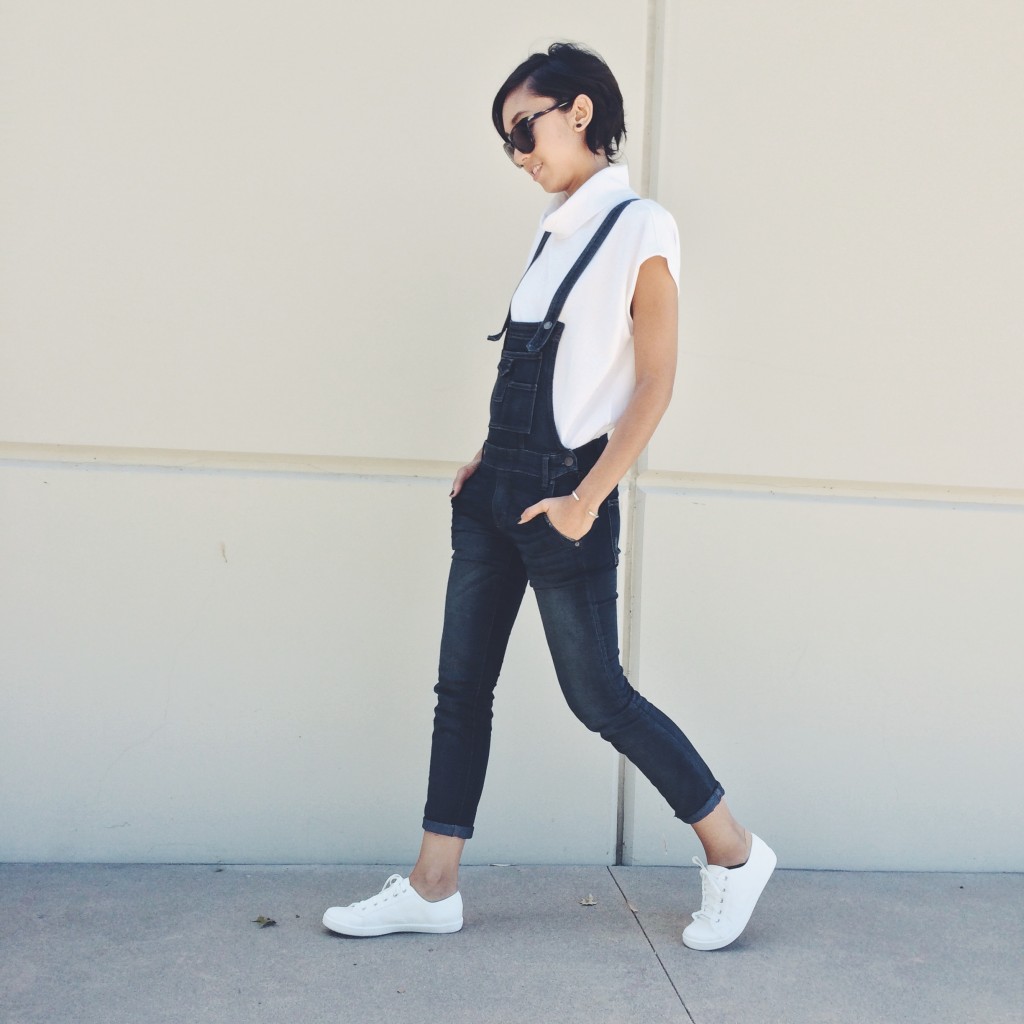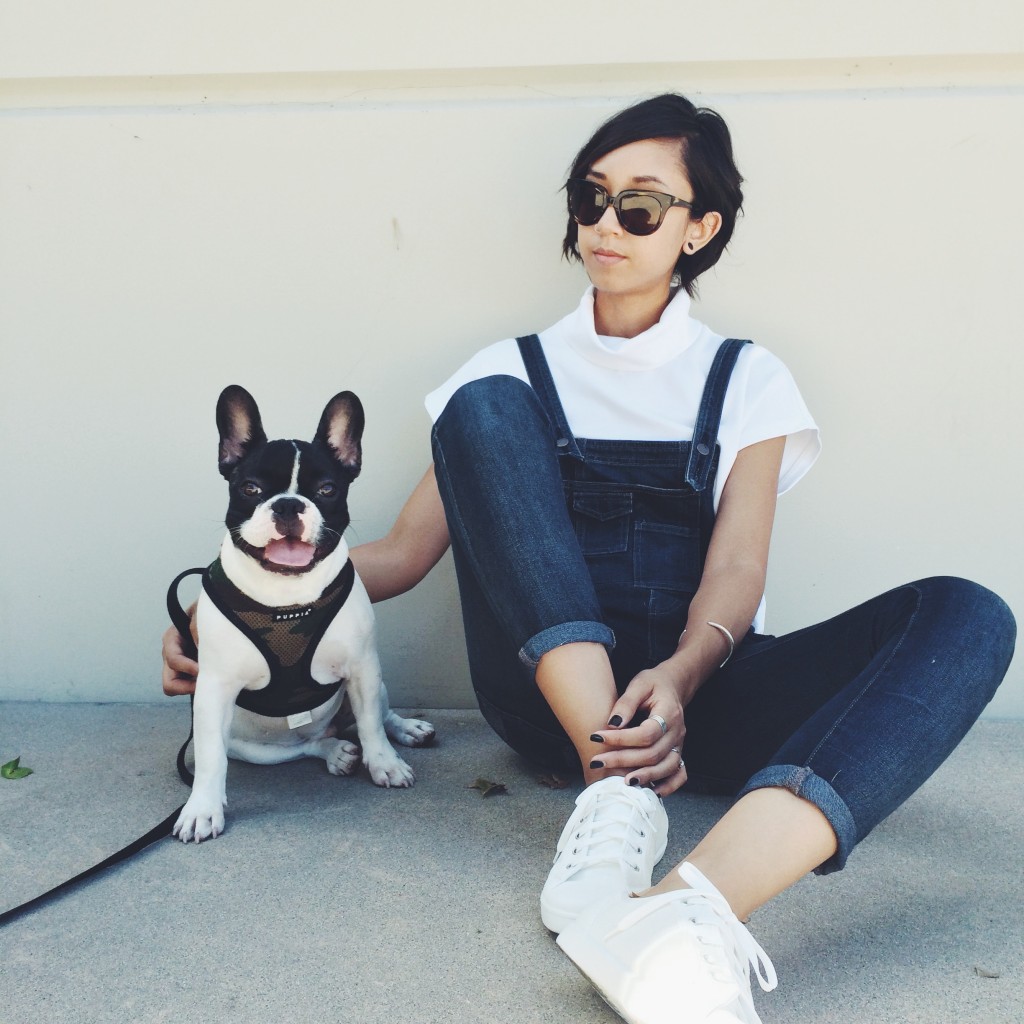 Women's Washed Denim Overalls – Free People | Captain Lace Up Pumps – Topshop | Cowl Neck Top – H&M | Banks Sunglasses – Warby Parker
Here's a quick post from the weekend, unfortunately my camera was out of commission so I stuck to a few quick iPhone shots.
I have had a recent obsession with white sneakers lately as my "athleisure" clothing collection grows. While I juggled the idea of Addidas and Converse I decided to find the perfect medium with these Topshop leather sneakers. They have the perfect mix of a slender build, like Converse, and the more athletic appearance of Addidas. I paired them with my Free People overalls and my cowl neck top from H&M. I am in love with anything crisp and white along with a boxy fit and this top gave me everything and more. A little on the pricier side for H&M but you pay for what you get, and that's quality.
I am excited to extend my fall wardrobe with turtleneck sweaters, leather skirts, and mule loafers. Just a few things on my wish list that hopefully will make an appearance here 😉